2023 sees the dawn of a new age in top-level sportscar racing with the introduction of the new GTP class in IMSA. Based on the new convergance rules that will see IMSA and WEC compete together at this years Le Mans 24 hours, the new class has seen an infux of manufacturers returning to the top class of sportscar racing.

I wanted to mark the occasion with a set of prints featuring all of the GTP entrants from the first round of this years IMSA championship; the Daytona 24 Hours.

Prints can be purchased from my online store. As an alternative I also offer the full set of designs as sets of A5 Hero-cards or A6 Postcards – available here.
Porsche 963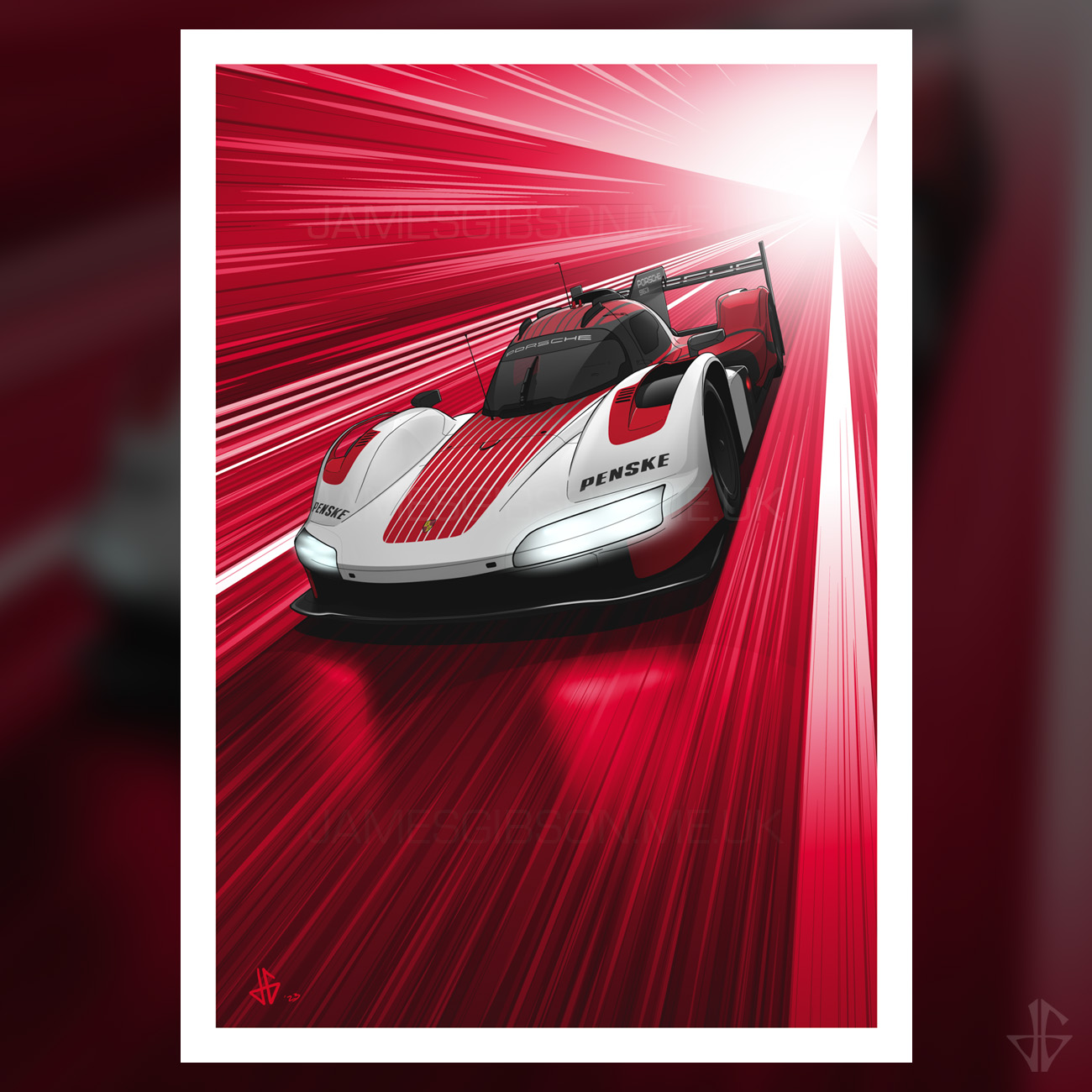 BMW M Hybrid V8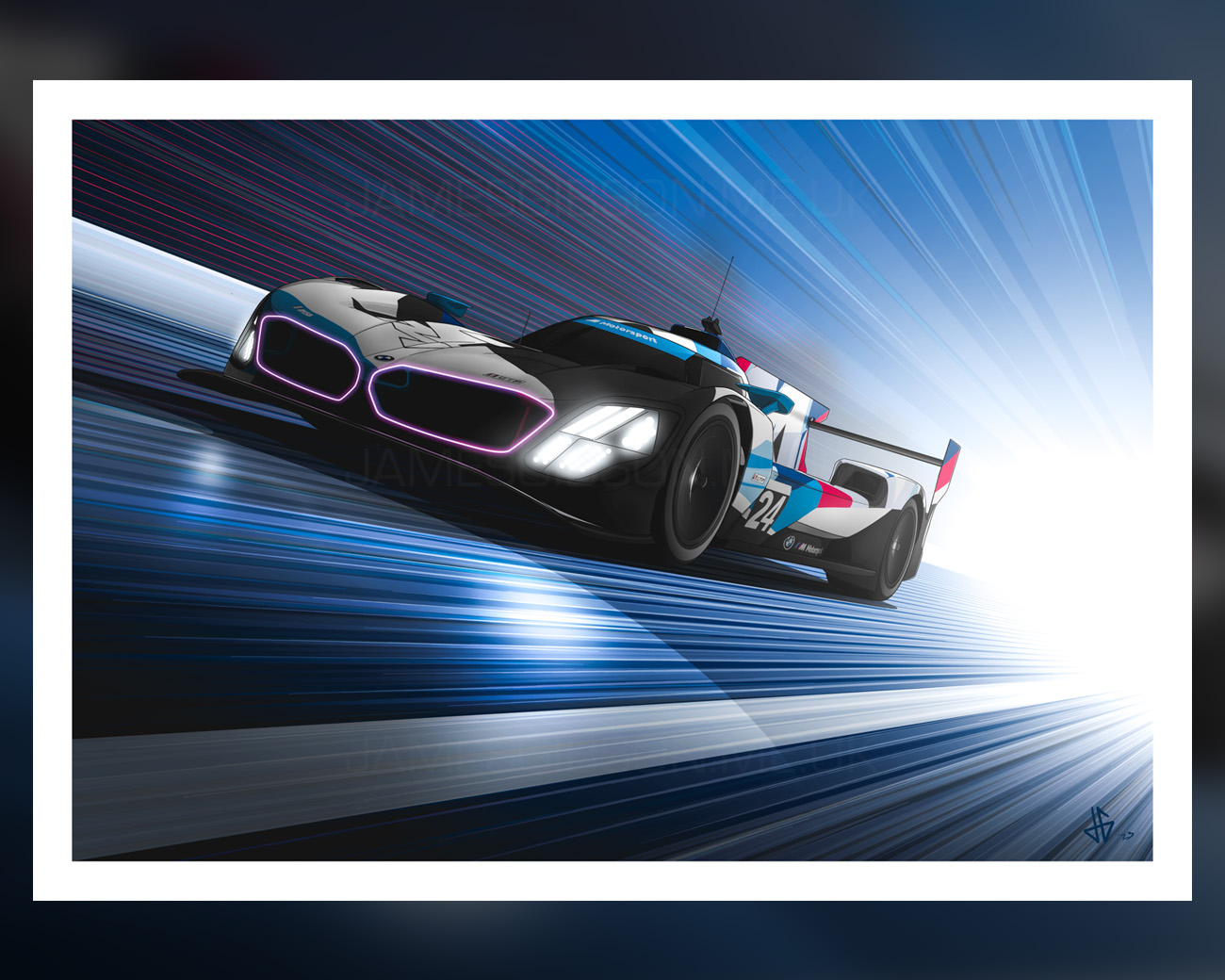 Acura ARX-06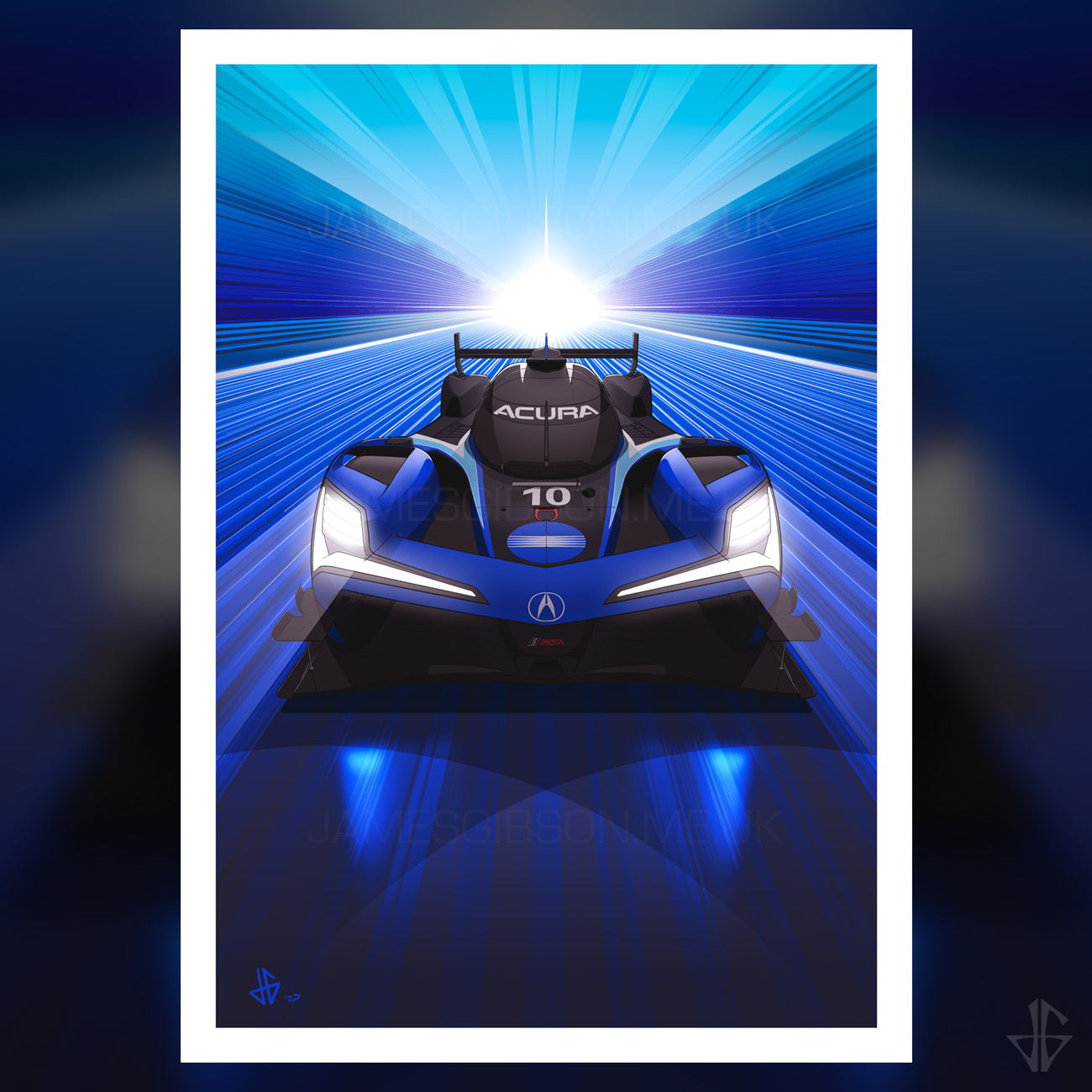 Cadillac V-Series R