The first weekend of this month saw the FIA Formula E Championship return to the narrow roads of Battersea Park in London for the final two rounds of season 2.
As with last year, the series arrived in the capital with a finely balanced battle at the top of the drivers' standings; ABT Audi Sport's Lucas Di Grassi leading Renault E-Dams Sebastian Buemi by a single point after 8 rounds.
The arrival of rain part way through qualifying for Round 9 would stir interest even further with both championship contenders having to qualify on a wet track. Starting the race in 10th and 12th respectively, Di Grassi and Buemi would endure an epic battle up through the field, throughout the race; the former earning respite by putting a series of competitors between himself and his rival but Buemi was equal to the task, tirelessly following Di Grassi up the running order as the laps ticked by; they were never more than a two places from each other.
Meanwhile, at the front of the field Buemi's teammate and pole-sitter Nicolas Prost had checked out, building comprehensive leads at the start of the race and after the appearance of the safety car after the pit-stops. He would take his 2nd Formula E victory with apparent ease whilst the drama unfolded behind him. Di Grassi and Buemi would cross the line in 4th and 5th opening the points gap between the pair to 3.
The final Sunday of the season was a sun-kissed affair that would allow Buemi to re-iterate the speed of the Renault eDams car Prost had so keenly displayed the day before. In qualifying Buemi dominated, leading the group stages by 0.6 seconds and winning super-pole by a clear second from his team mate. Di Grassi missed out on the front row by 0.027 seconds, he would line up 3rd crucially separated from Buemi by Prost. 3 championship points for the pole position tied the two championship rivals on points; it was all set for a final race showdown.
I choose to shoot the start of the second race from the end of the back straight and as I waited for the field to appear for the first time a call came from a nearby marshal; "It's happened already!!". Sure enough as the field came into view Prost was leading and both Di Grassi and Buemi were absent. In the first proper breaking zone into turn 3, Di Grassi had swept around the outside of Prost and collected Buemi damaging both cars and taking both off-track. As it stood, Di Grassi was champion due to a greater number of race wins but crucially, they both could continue.
Buemi's only chance for glory was to change to his second car and go for fastest lap and the 2 points that came with it. First Buemi and then Di Grassi made it back to the pits to change cars and the time trial began. The next few laps saw a bizarre race within a race as the pair tried to out lap each other, both cycling through the pit lane on several occasions to try and gain a clear section of track before the energy in their second cars ran out. Despite early pace from Di Grassi it was clear that Buemi and Renault had the speed, it was just a case if putting a lap together. He duly obliged, setting a fastest lap 8 tenths quicker than that managed by Di Grassi. Buemi was champion and Nico Prost secured a second dominant win to secure Renault eDams the teams' title.
*                        *                        *
Whilst I love these kind of events due to my love of shooting motorsport and anything with 4-wheels, what thrilled me the most covering this weekend was capturing the post-race emotion on Sunday afternoon. Indeed, the shots from parc fermé and Sunday's podium are my favourite from the weekend.
After the disappointment of being on the losing end of such a title battle at the same venue, a year ago and after the soul-crushing heartbreak suffered just 2 weeks previous at Le Mans it seemed Sebastian Buemi was due a result. But what also remained clear (perhaps a hangover from Le Mans) was that he knew how finely balanced things were and how quickly it could slip away. To me, Buemi knew he was quick enough (not many great racing drivers doubt such a thing) but he was also too aware that things outside his control could rob him again and this seemed apparent on the Swiss drivers face all weekend. In my opinion (and it is only that) every answer to any question posed to the Swiss driver was positive but tinged with a sense of nerves (almost 'can we stop talking about it and just get it over with, please!).
It was fascinating to see the contrast to Lucas Di Grassi who is a great speaker, delivering knowledgeable insight, and well thought out and succinctly put points in any press conference with a sense of un-wavering confidence – the kind of outward self-believe I guess you'd see from 98% of racing drivers at any track that weekend. This difference alone had me secretly rooting for Buemi. Whilst I don't doubt Di Grassi was more than aware it might not go as he'd hoped, the fact it seemed to be etched on Sebastian's face made you realise just how very badly he both wanted the title and perhaps needed it too.
If you needed further convincing, the shear look of utter relief and elation radiating from Buemi as he was carried atop his teams shoulders into parc fermé post-race, did the job. Sharing embraces with race winner Prost and 3rd place finisher Jerome D'Ambrosio in front of the world's media, the emotion was pouring out of him and it was a privilege to witness. I just hope I managed to capture some of it in photo form.
Congratulations to all at Renault eDams and in particular Sebastian Buemi, a deserving champion.
Friday: Press Conference, Shakedown.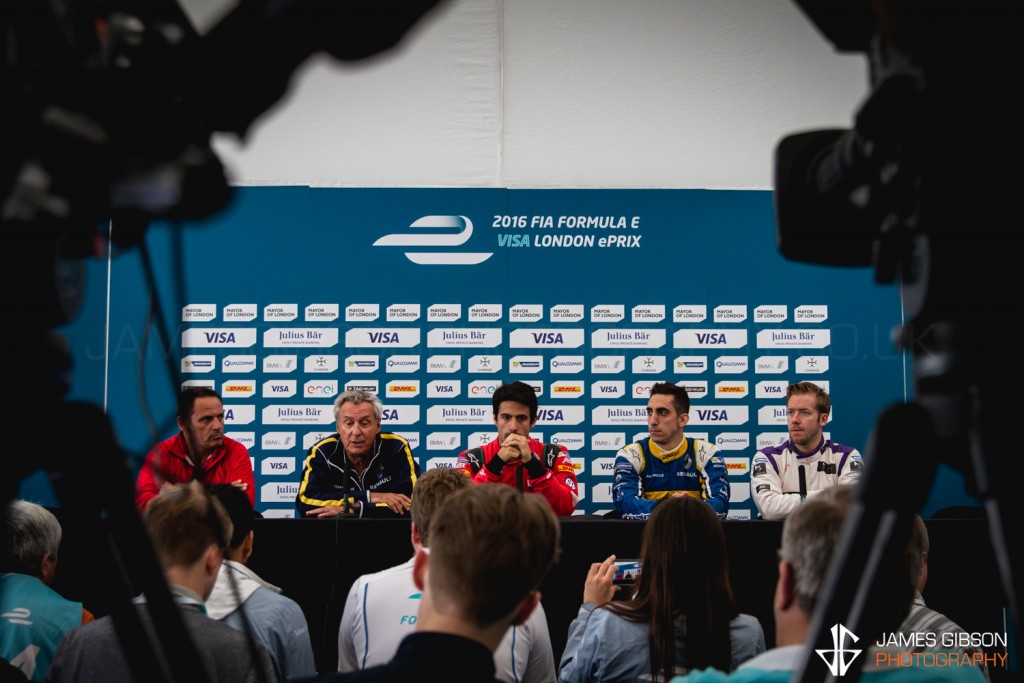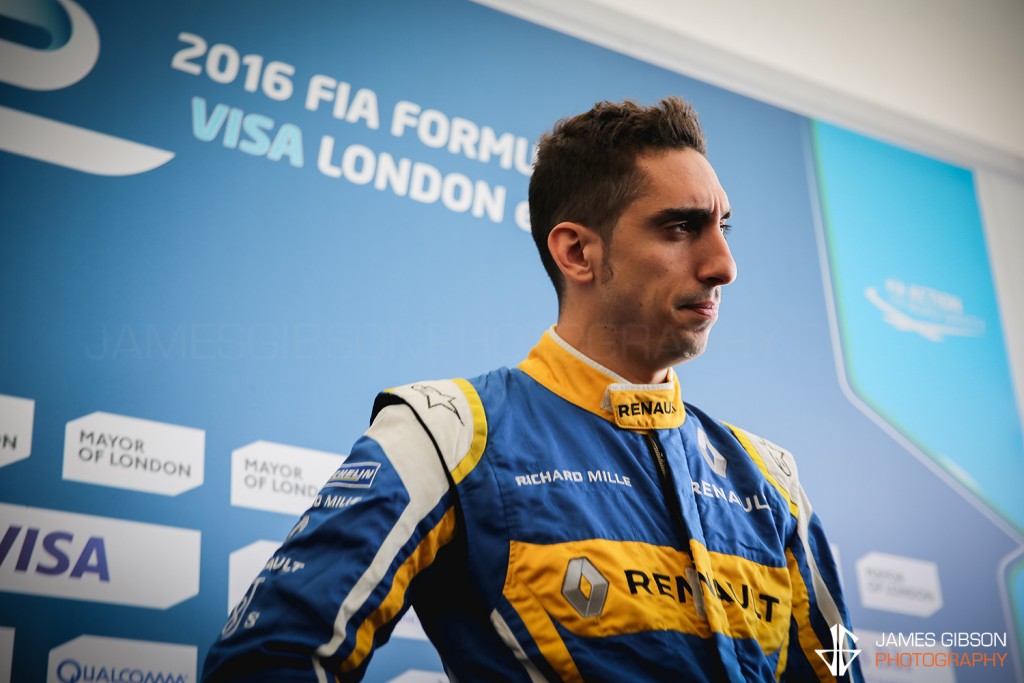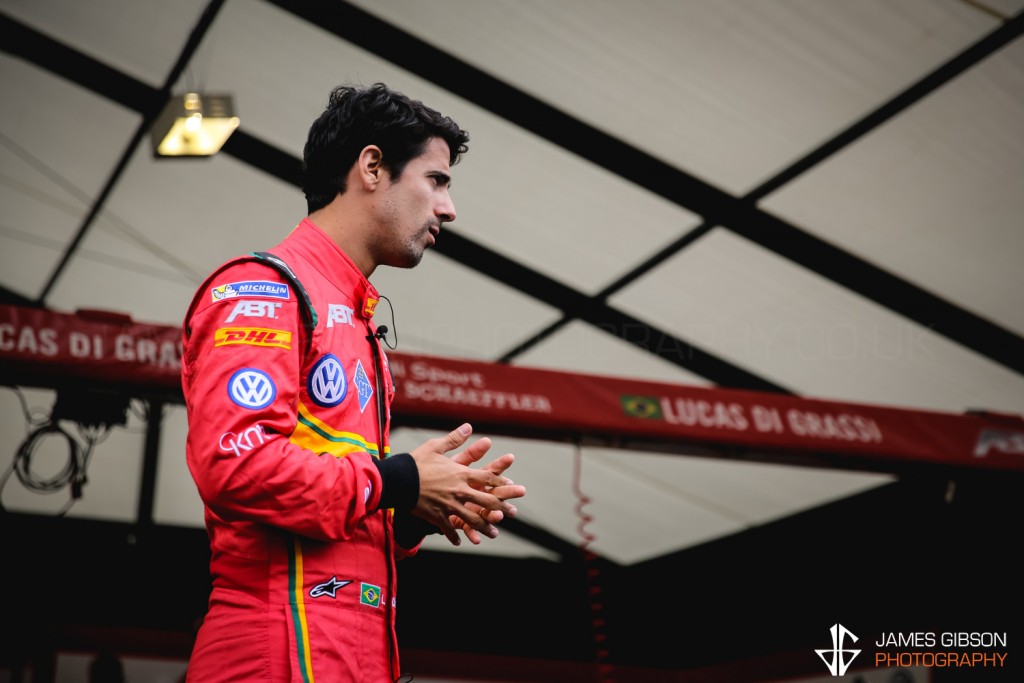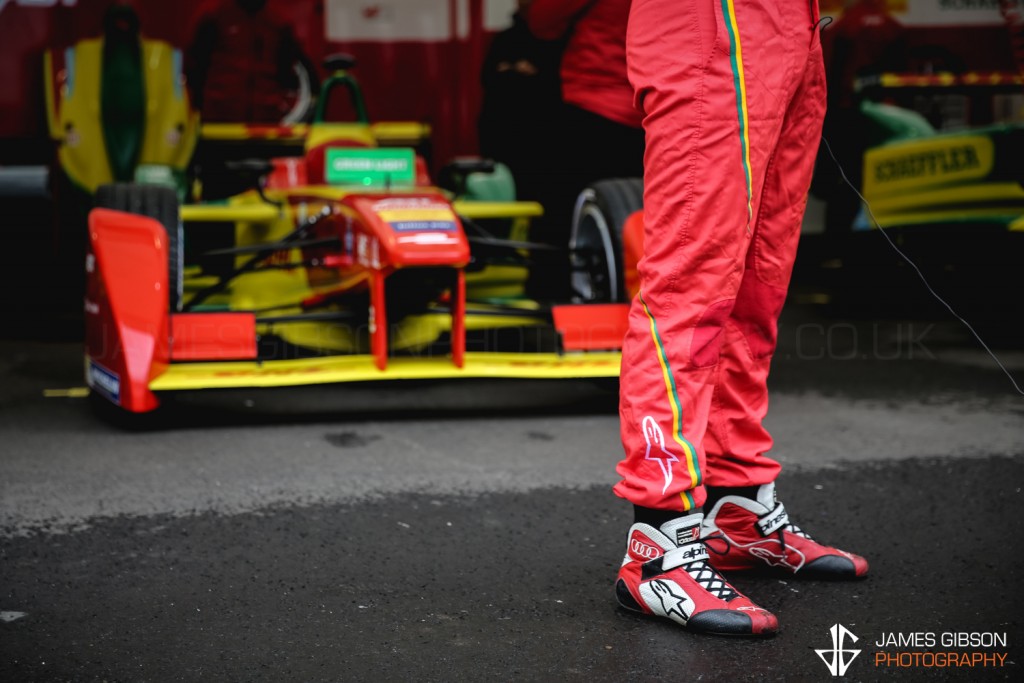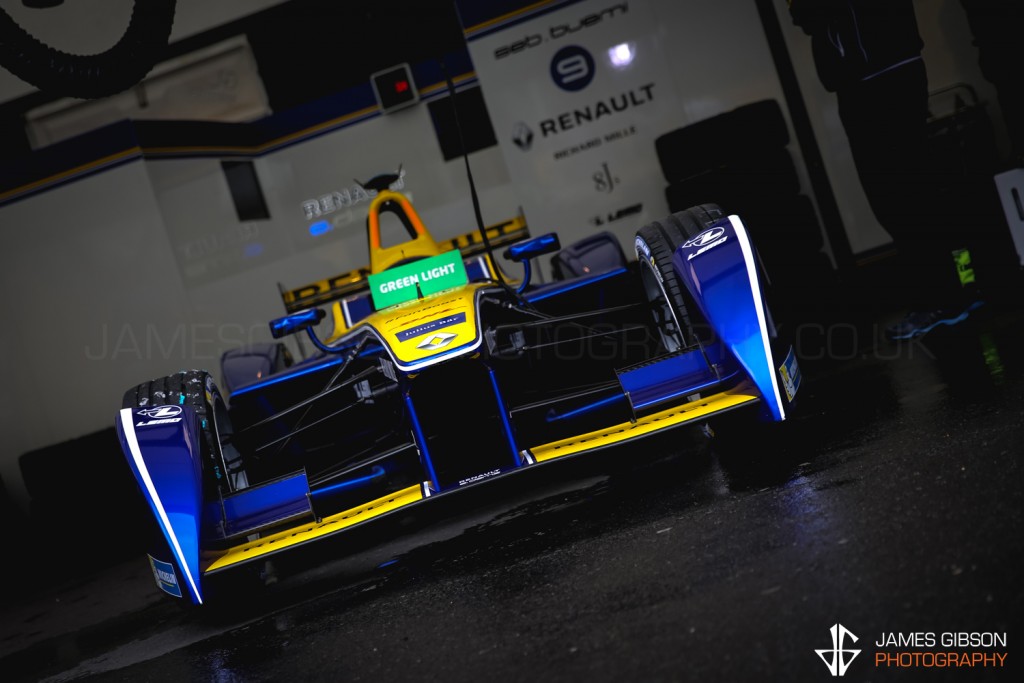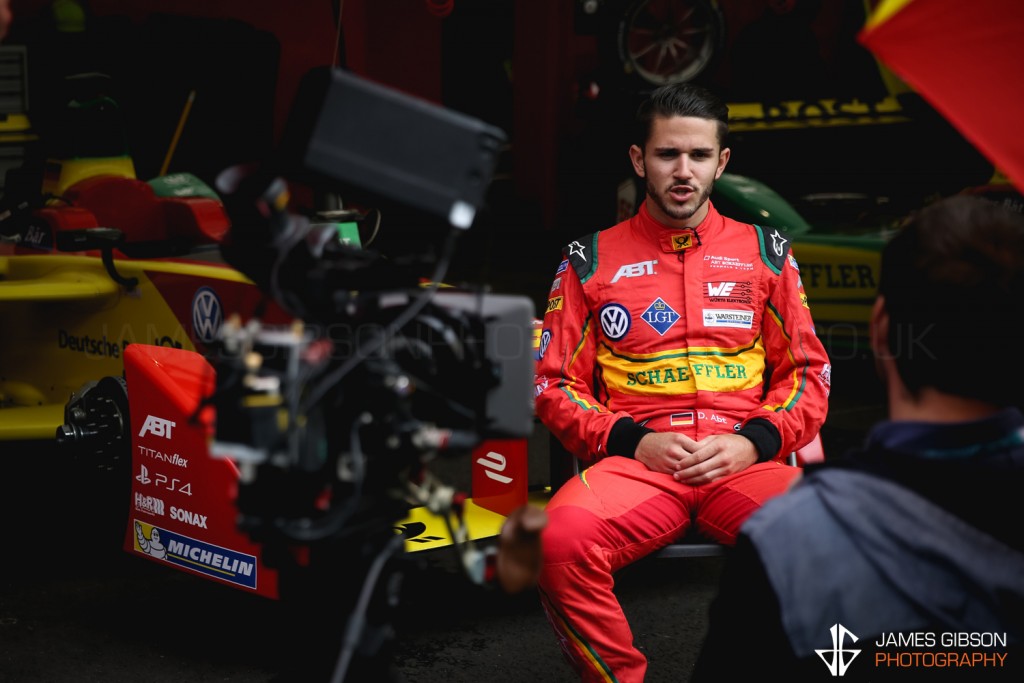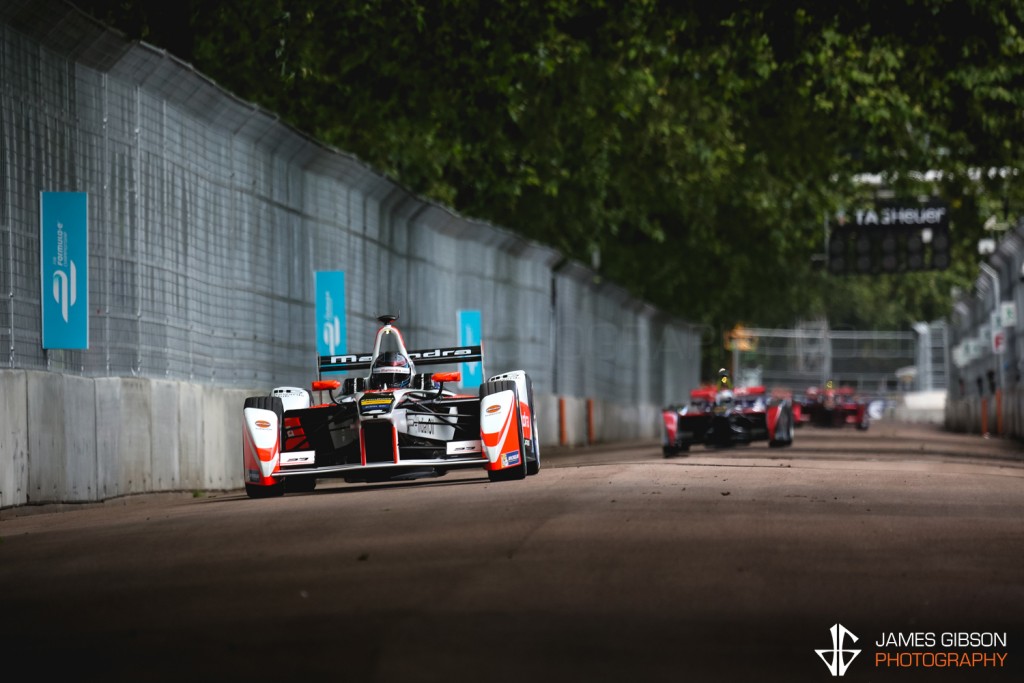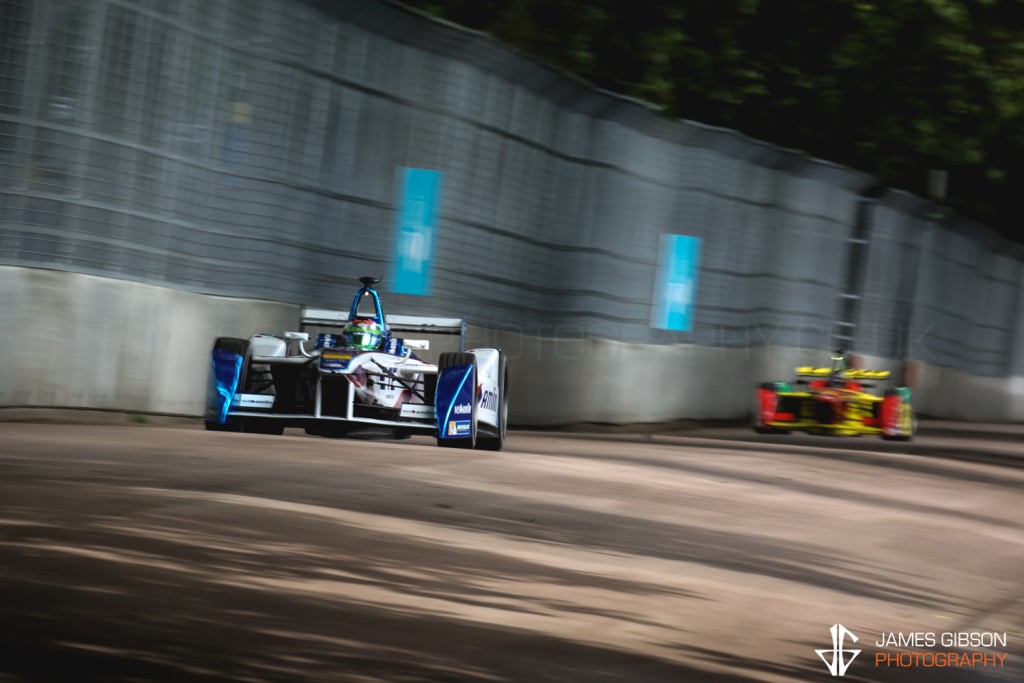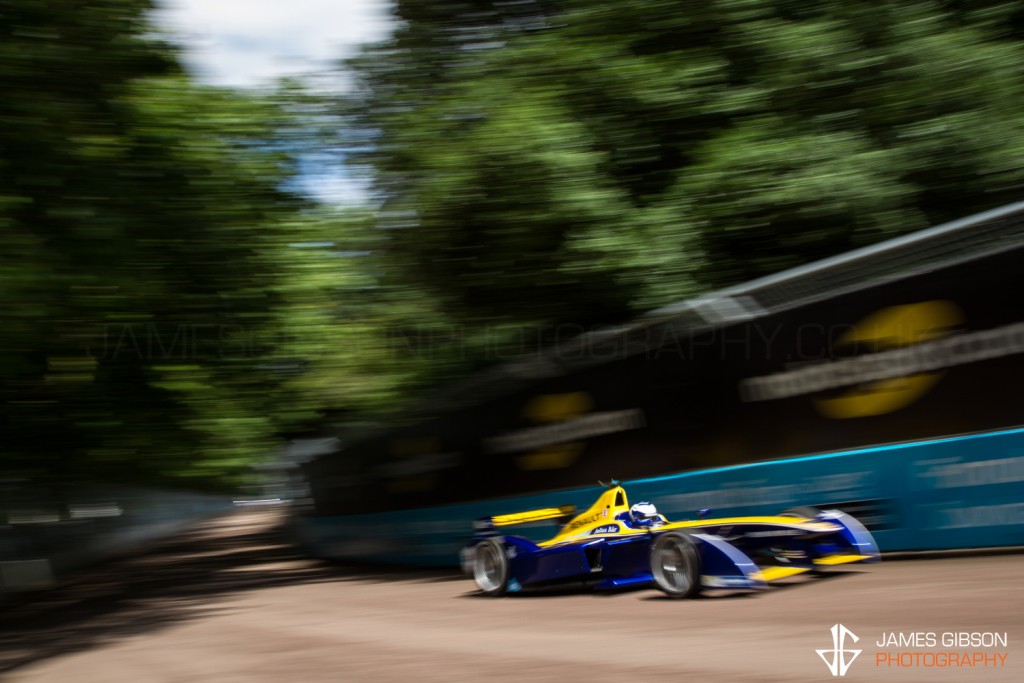 Saturday: Round 9
FP1, FP2 & Qualy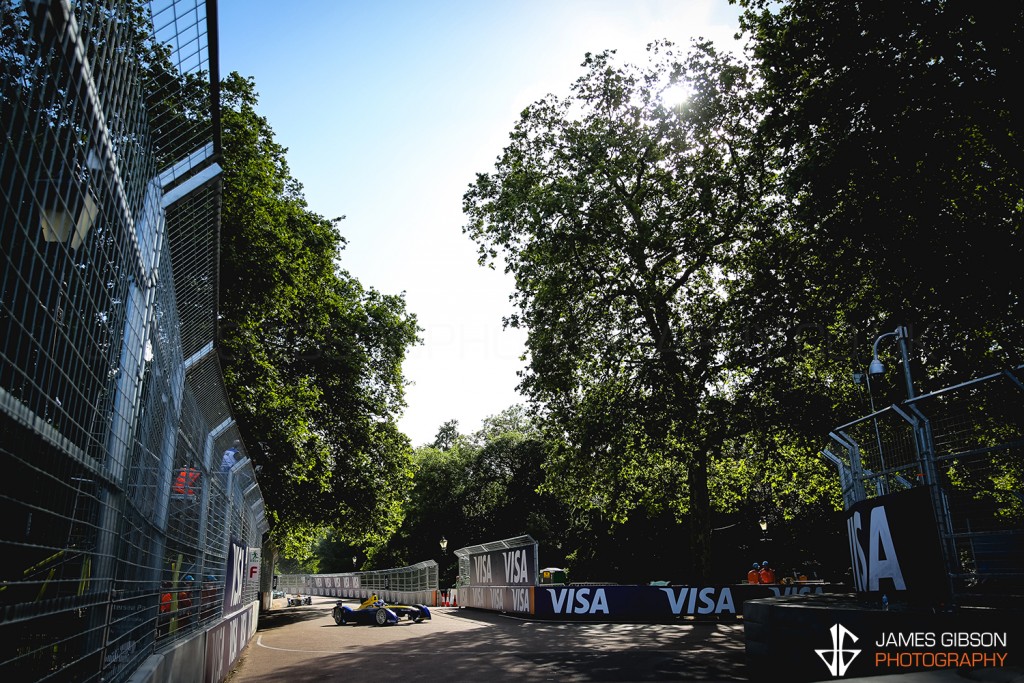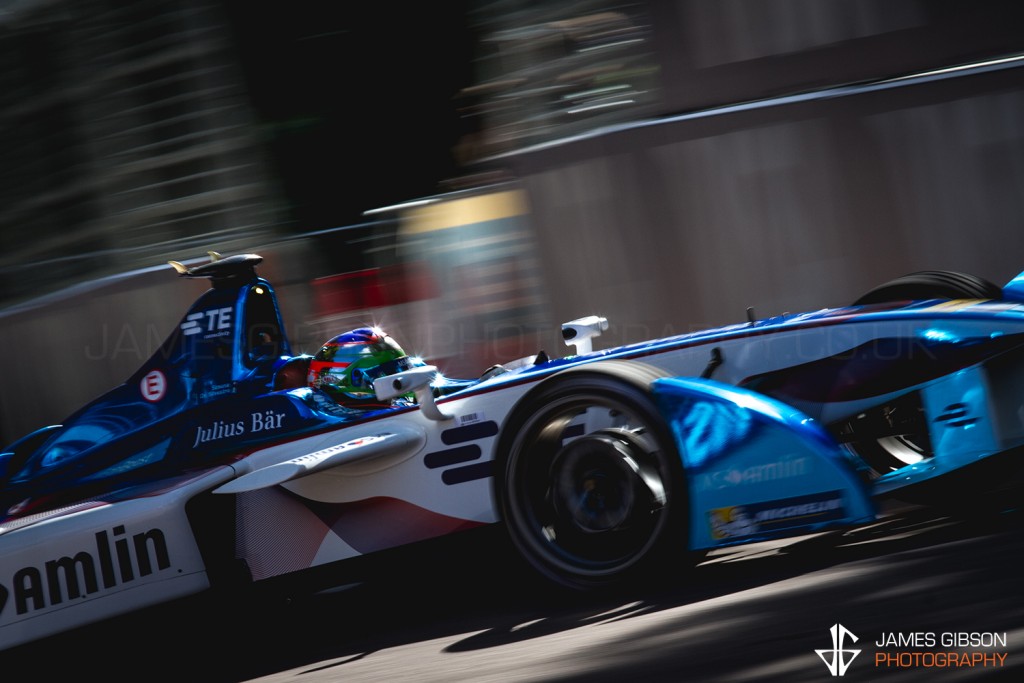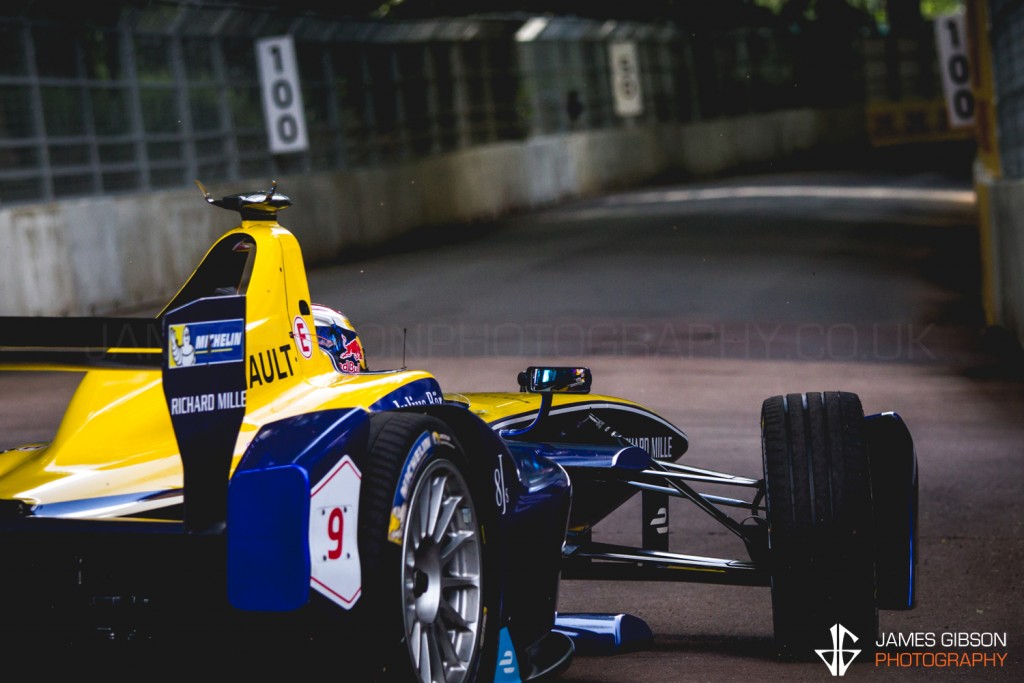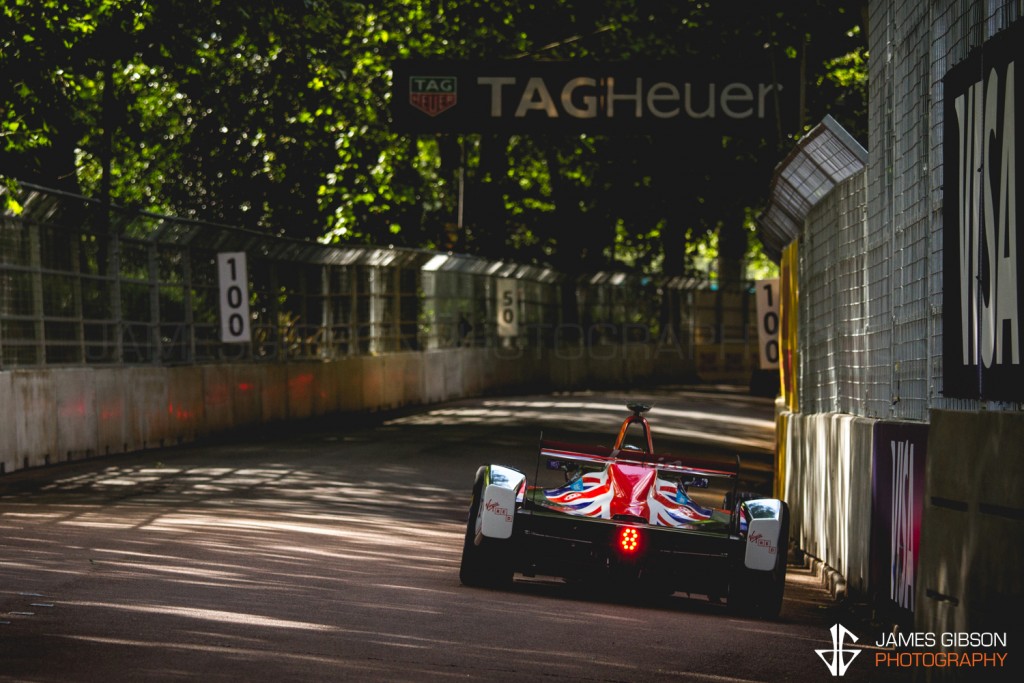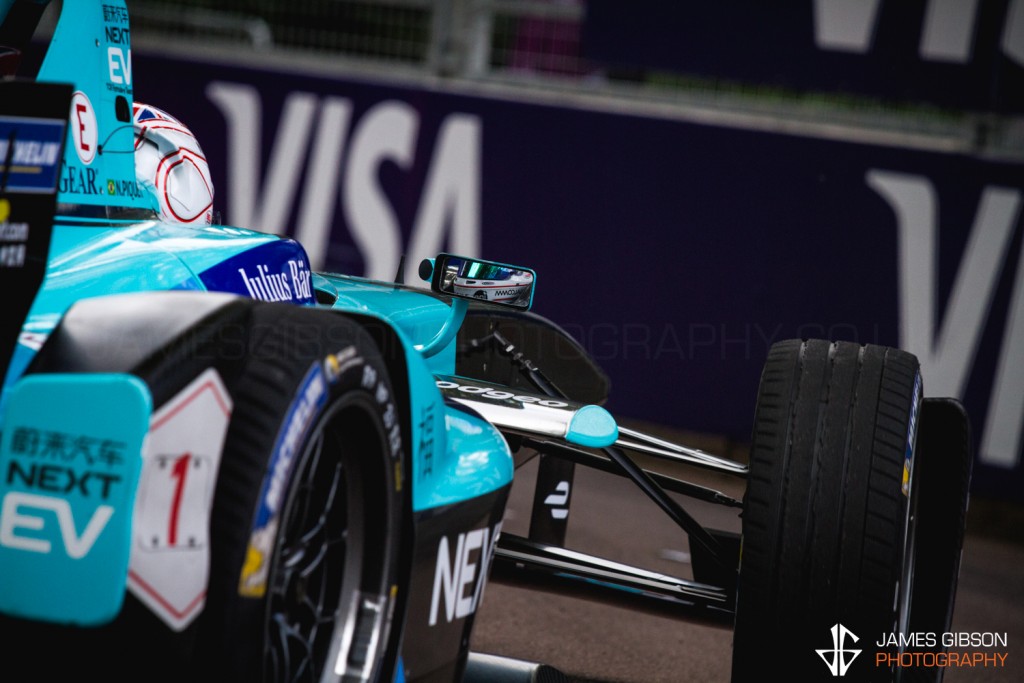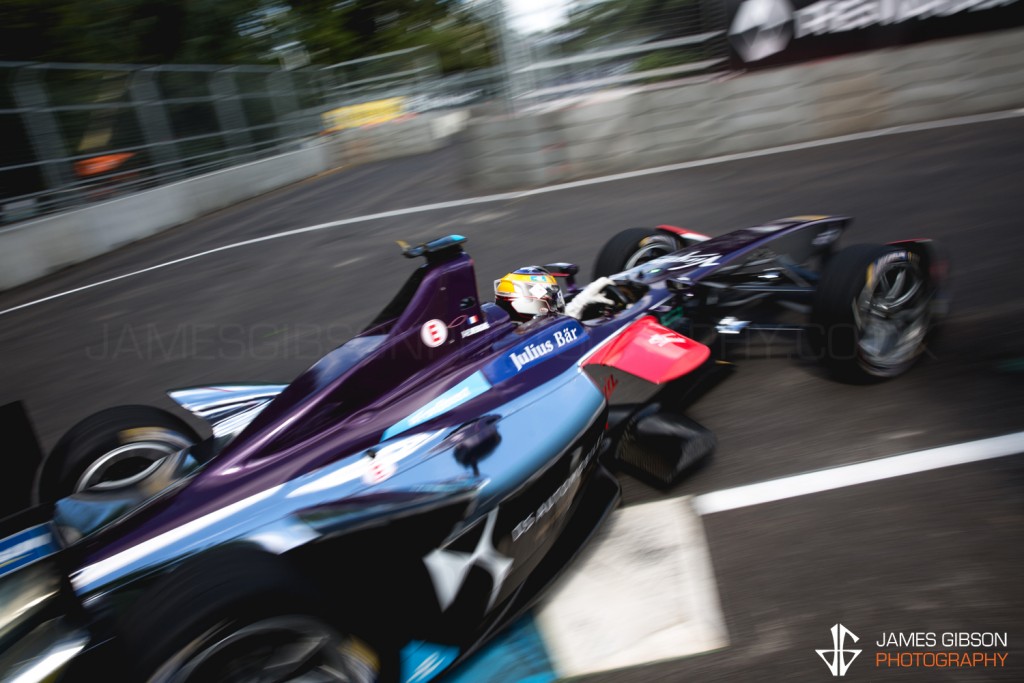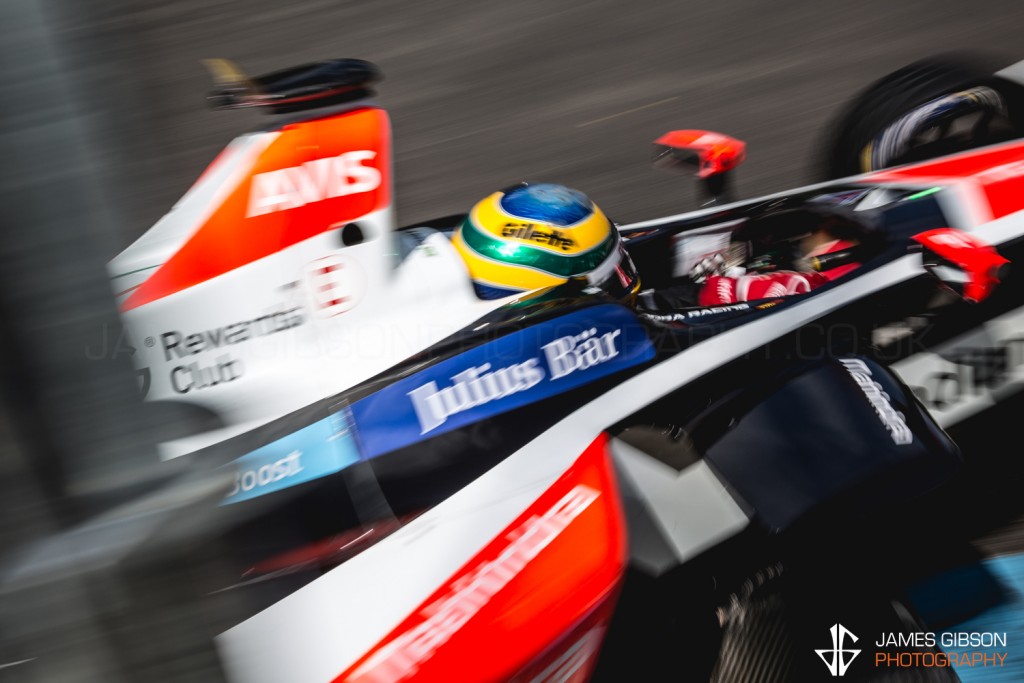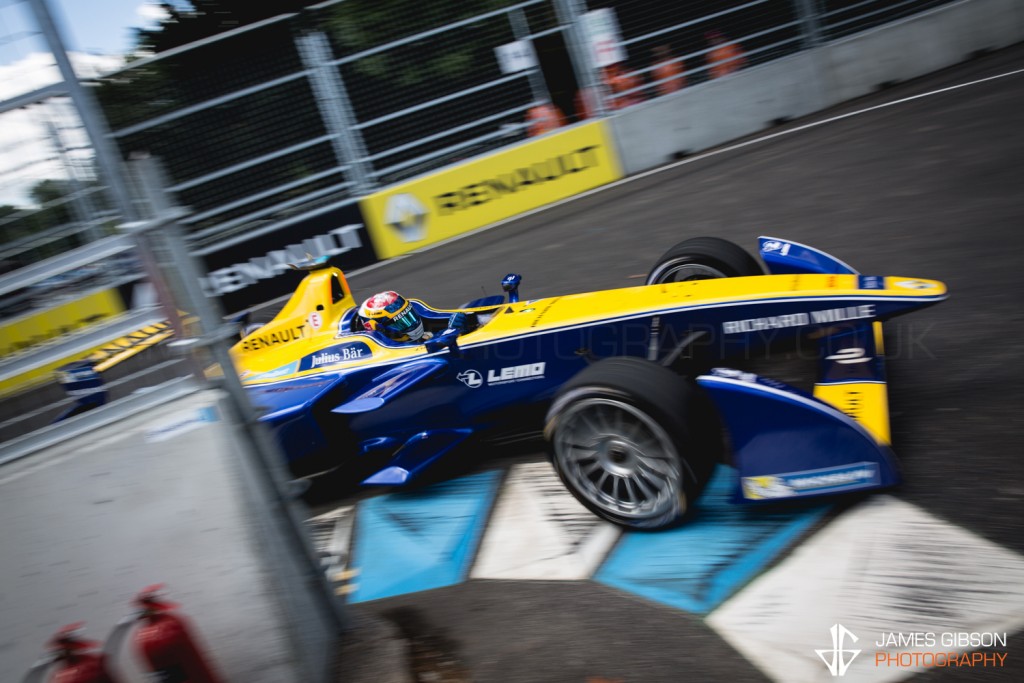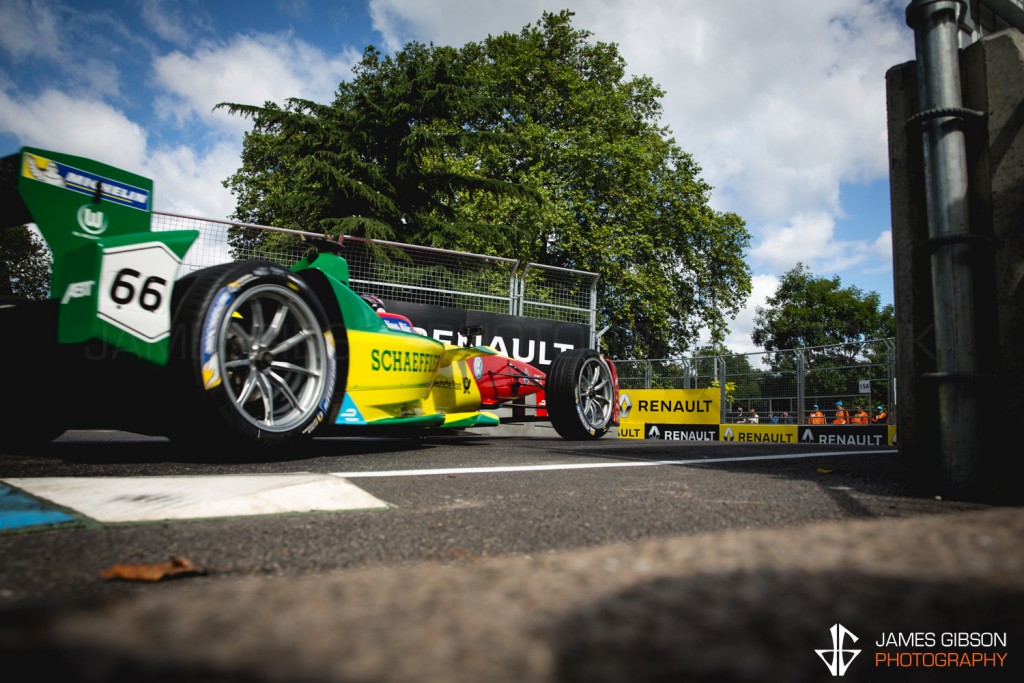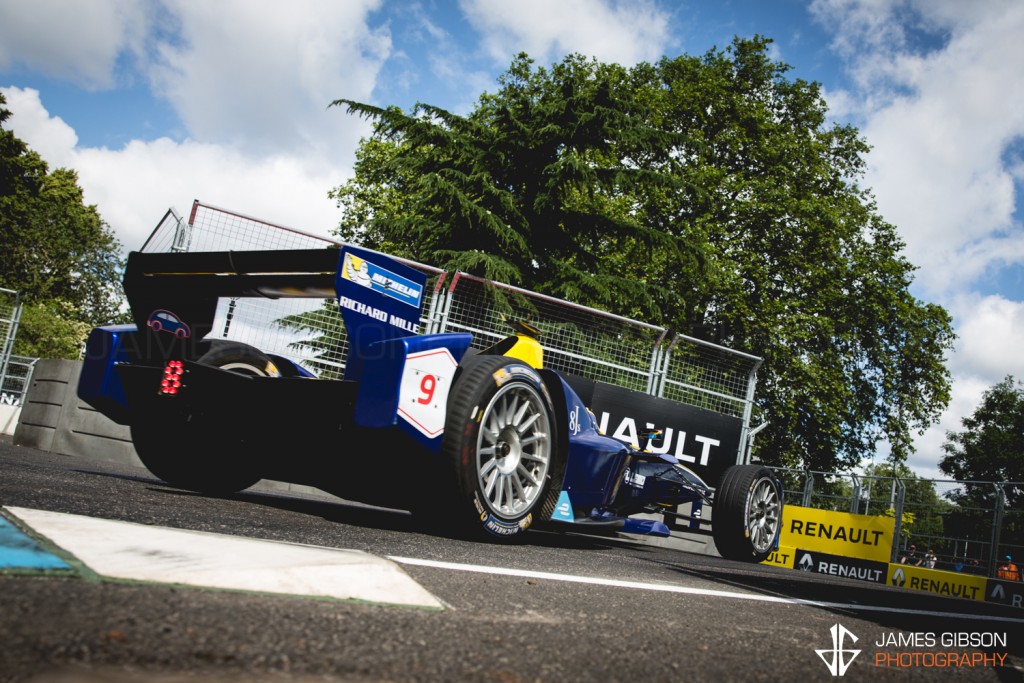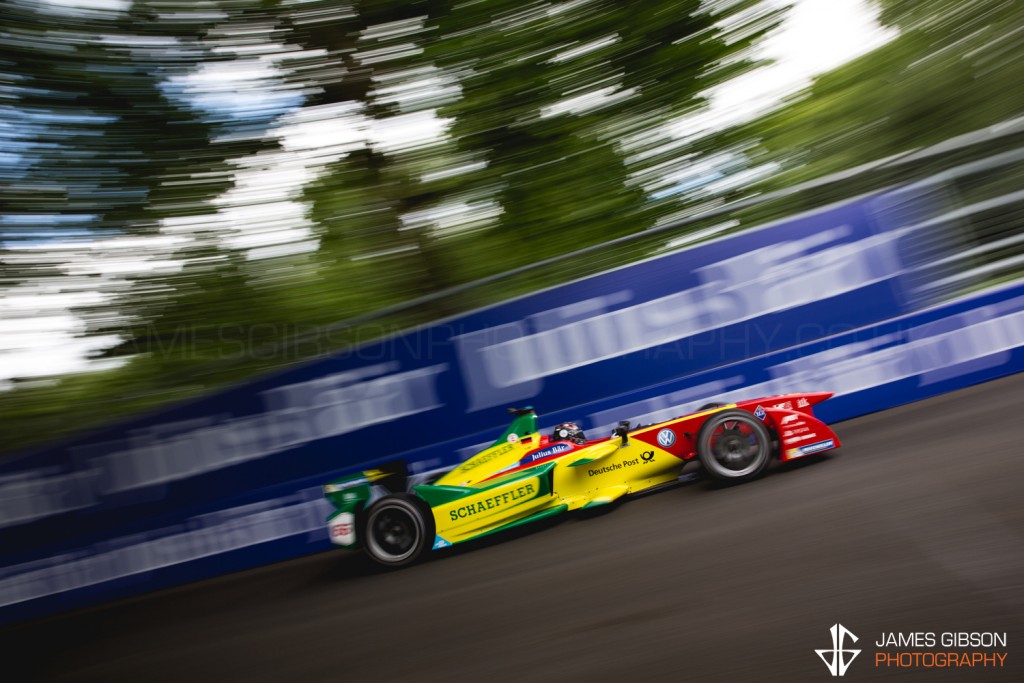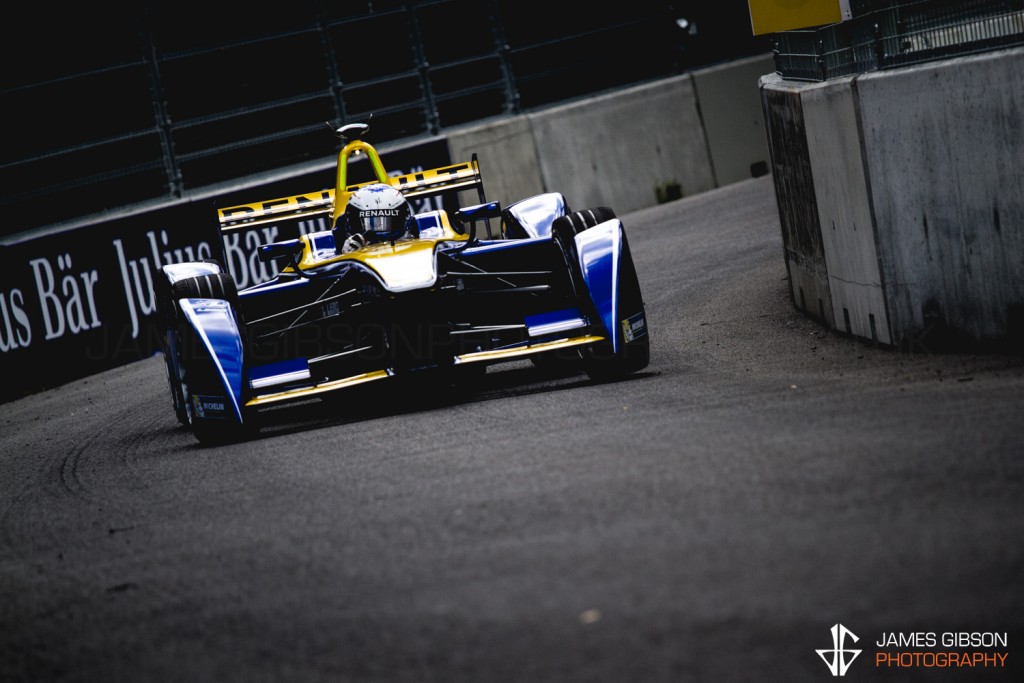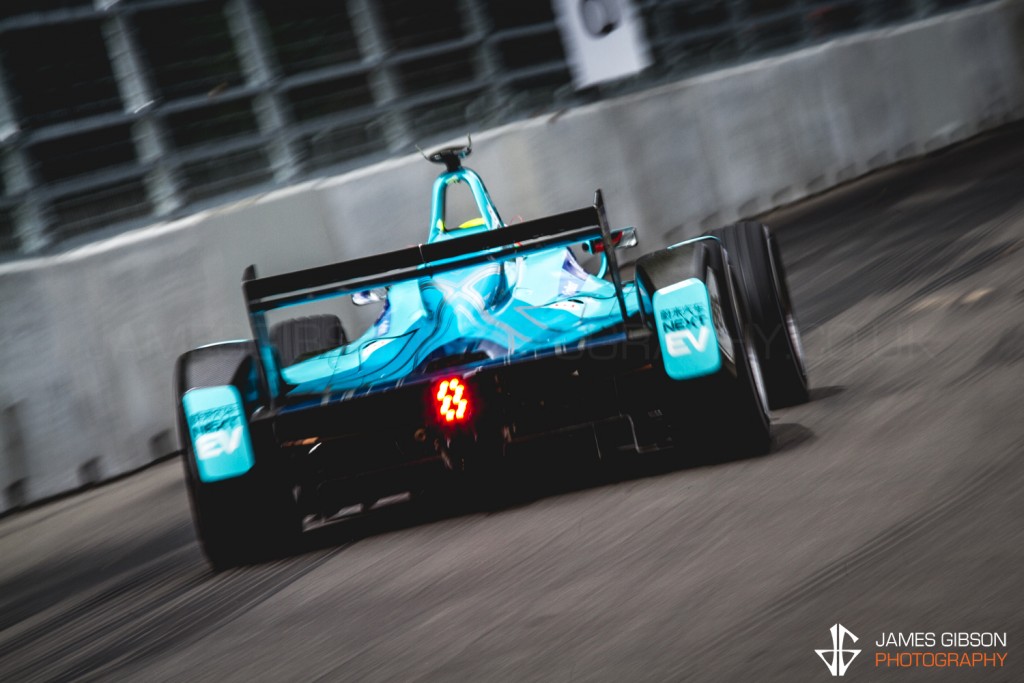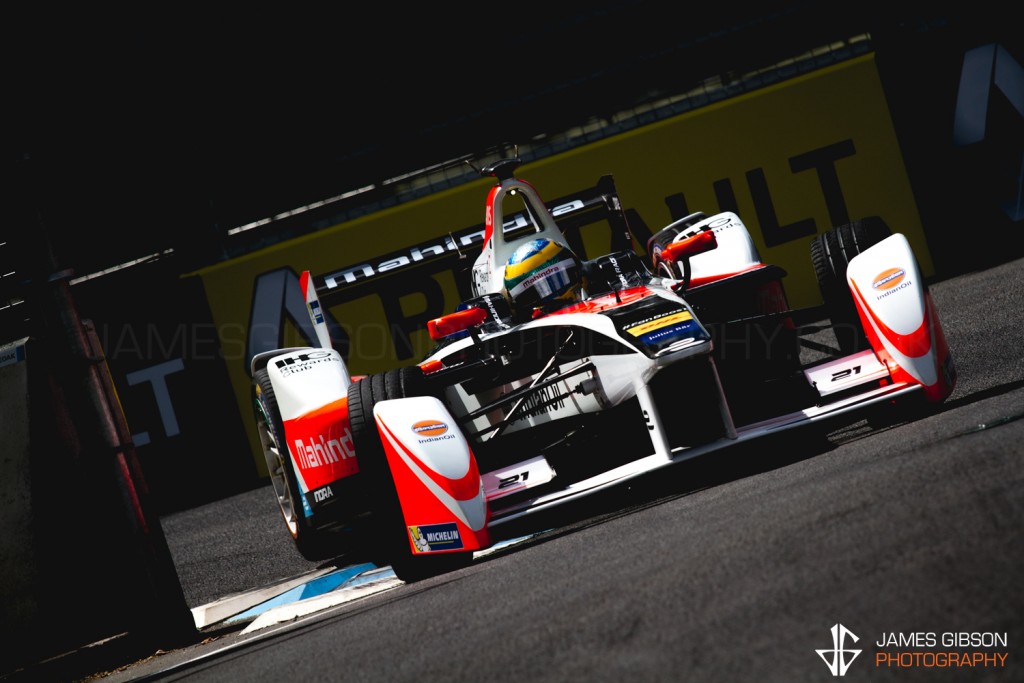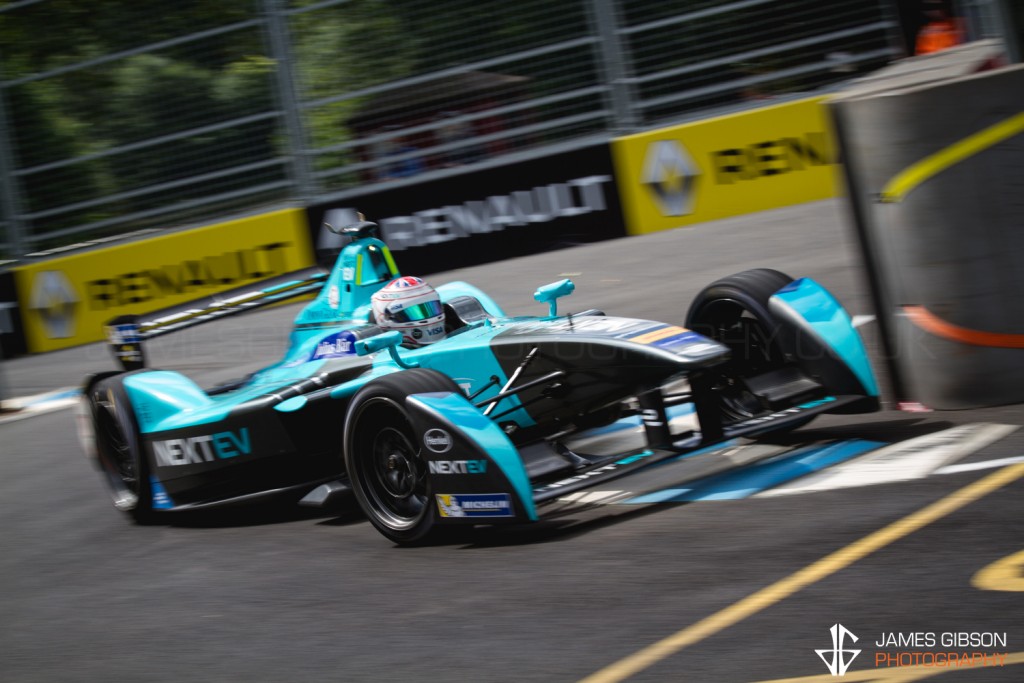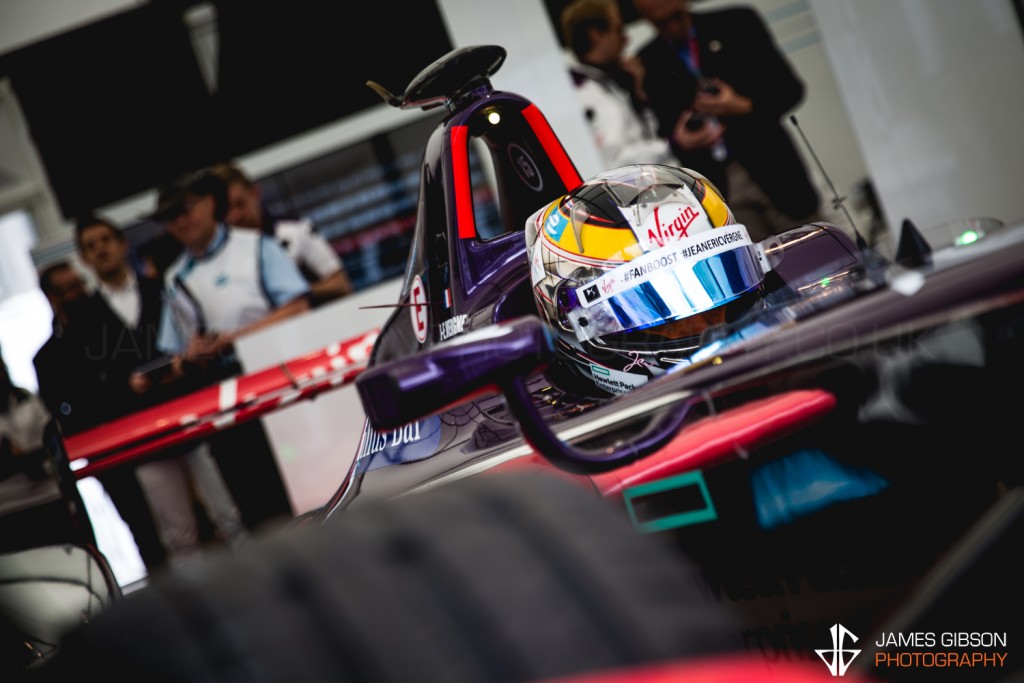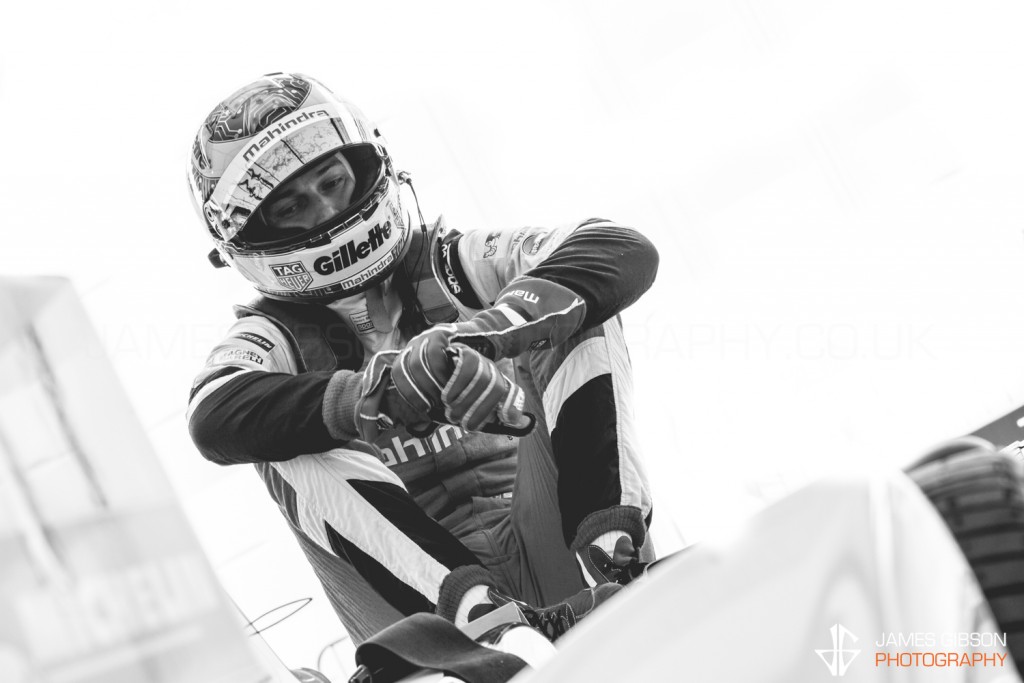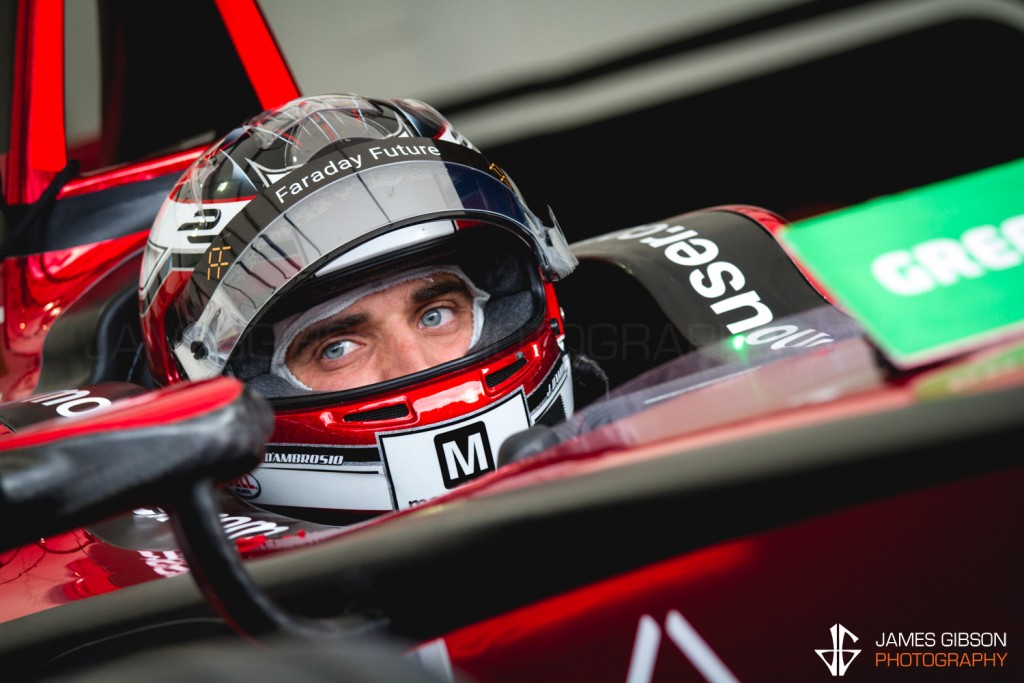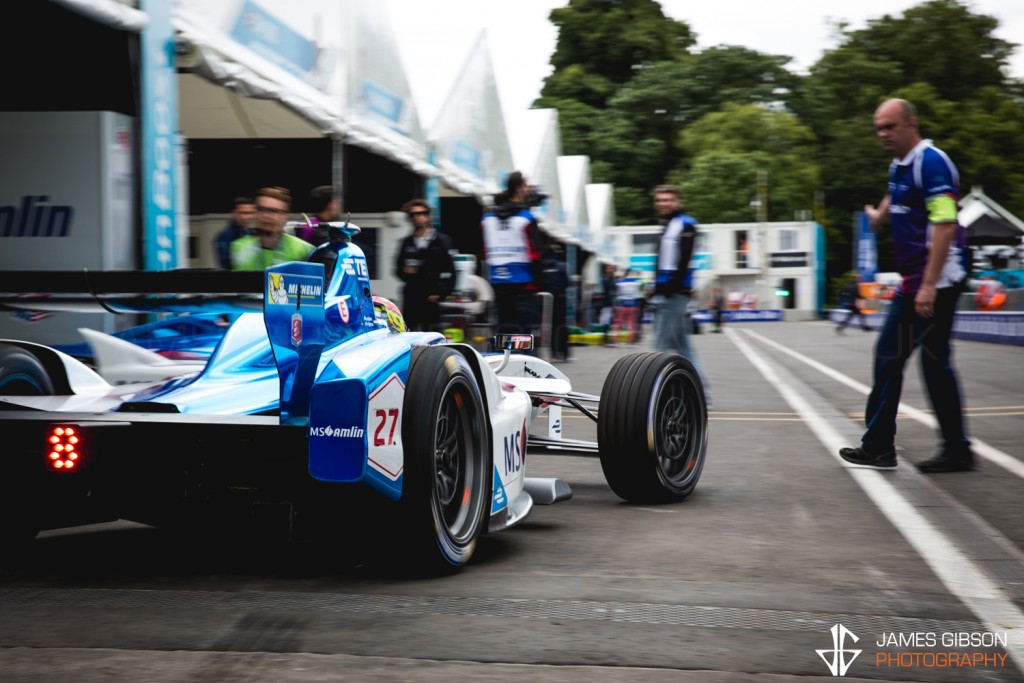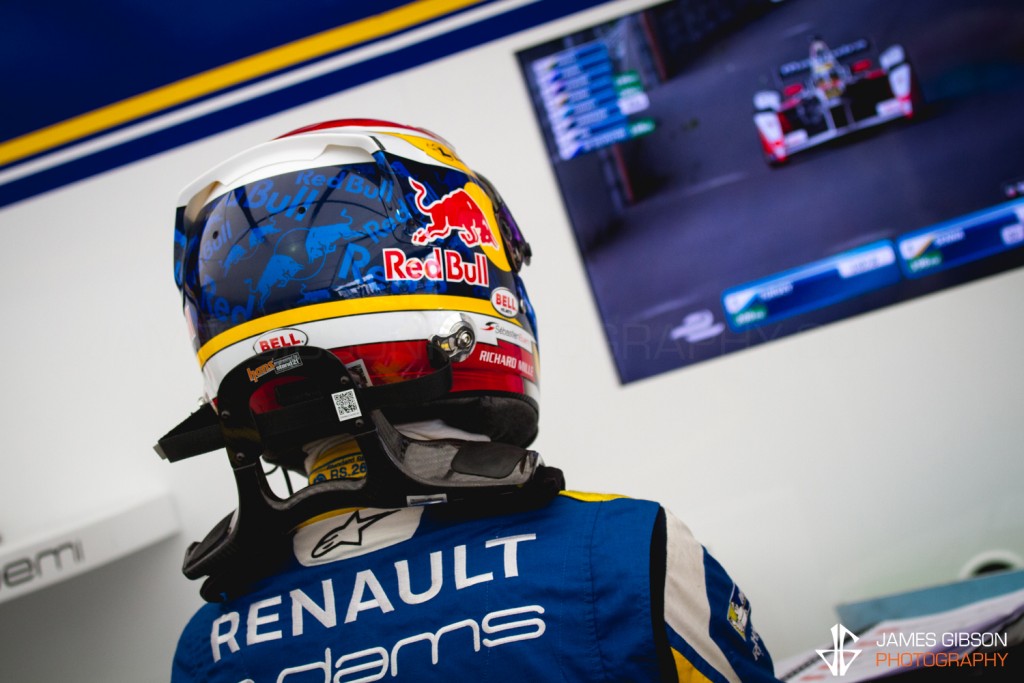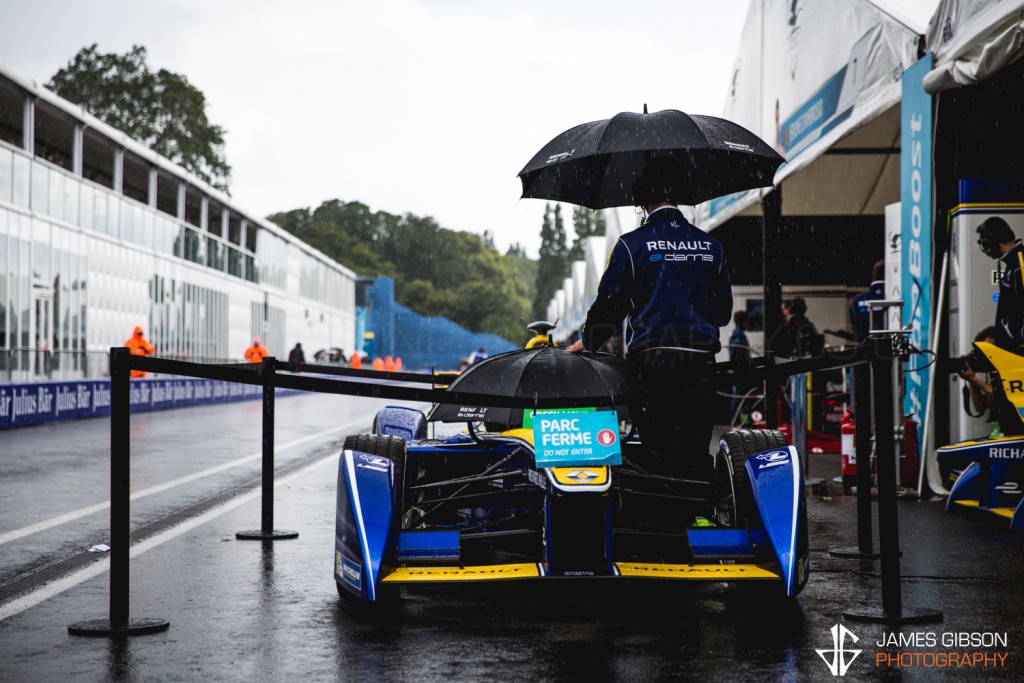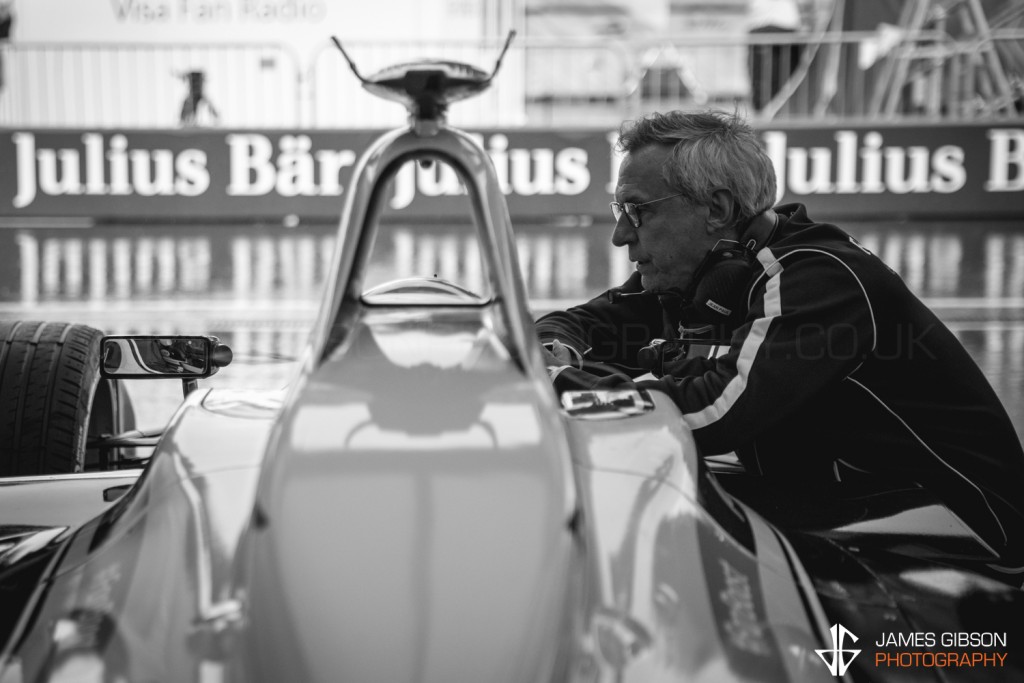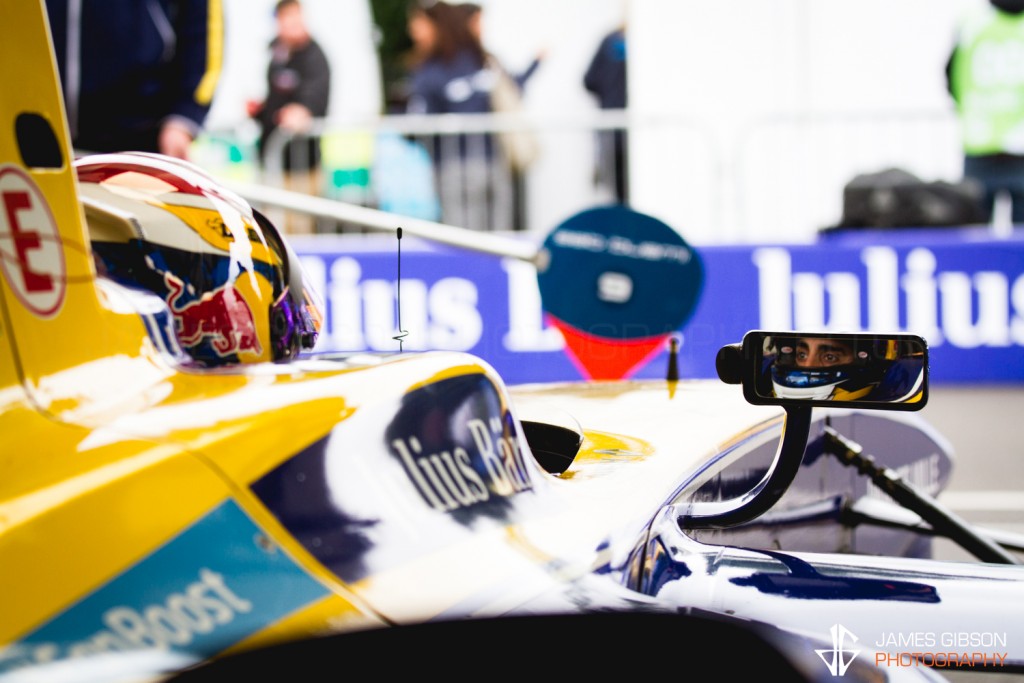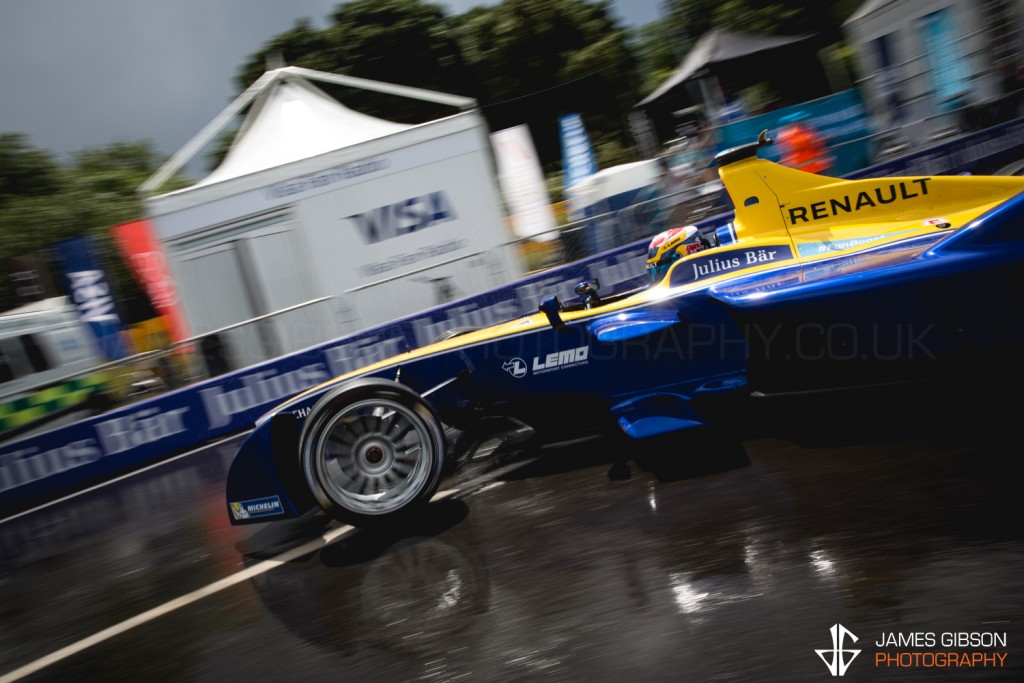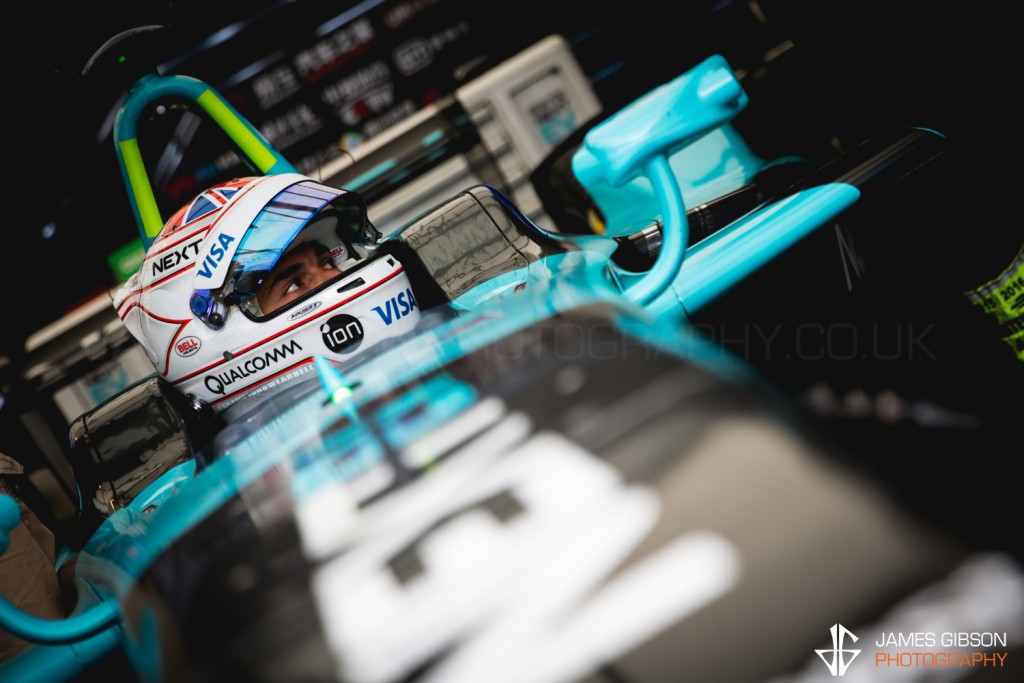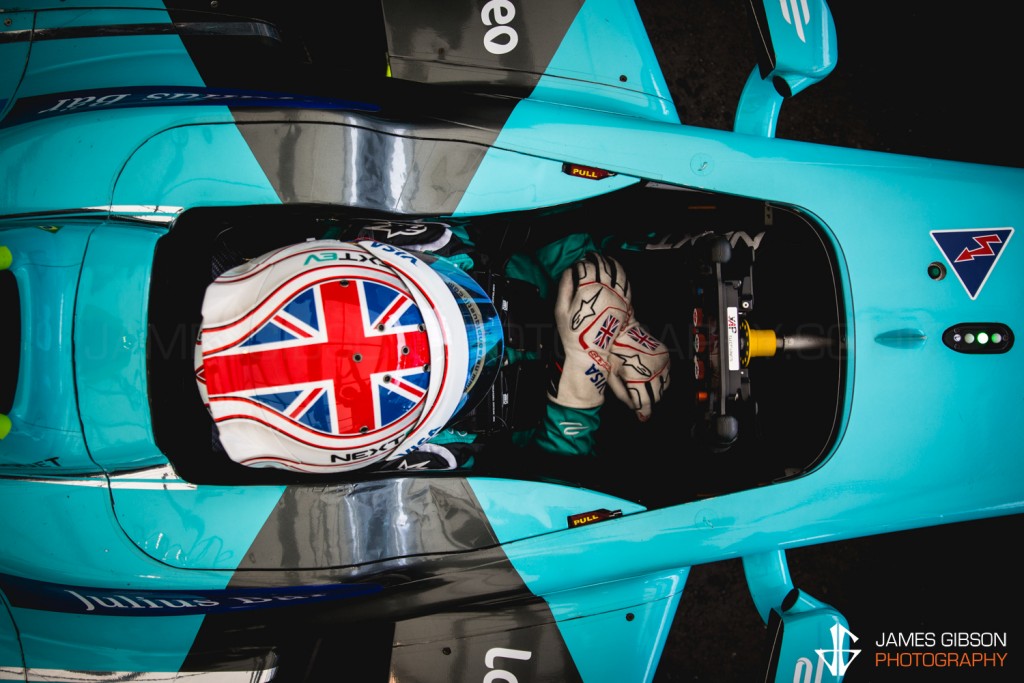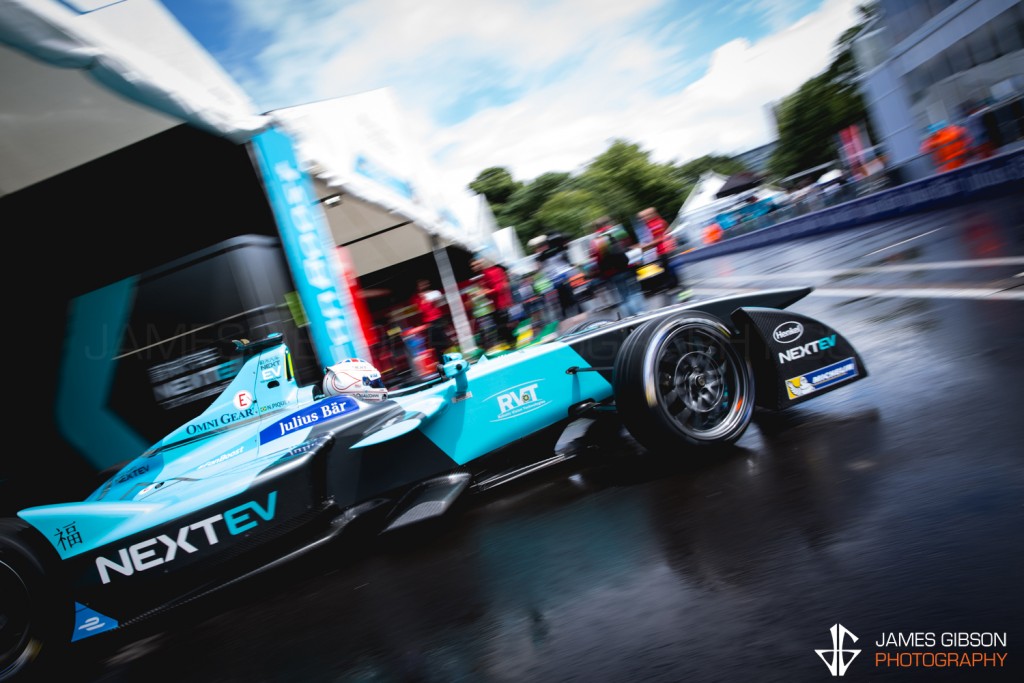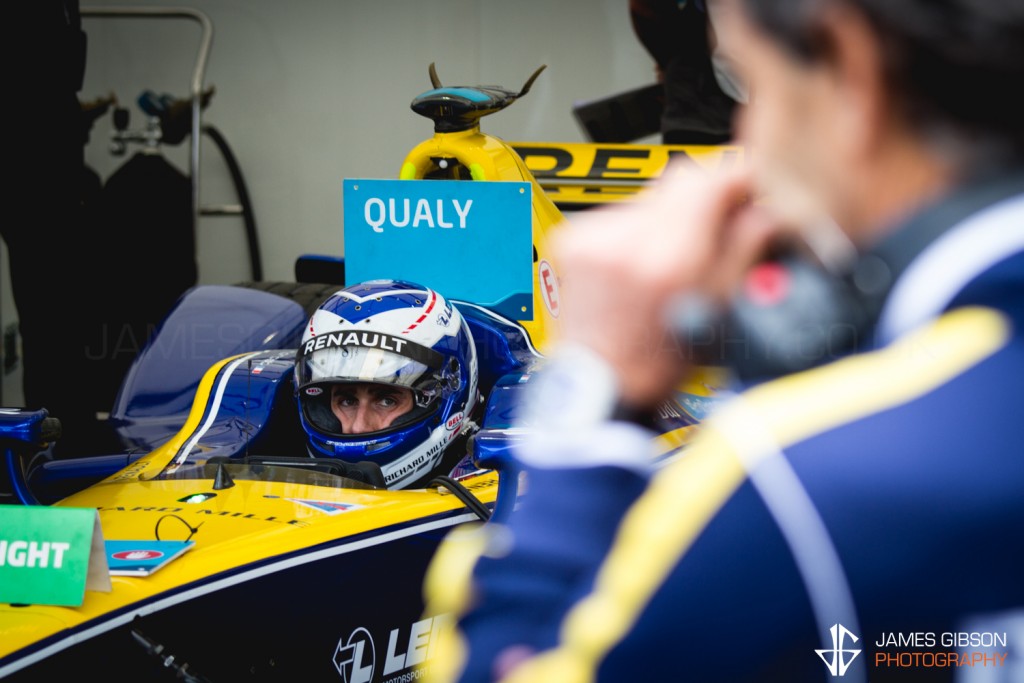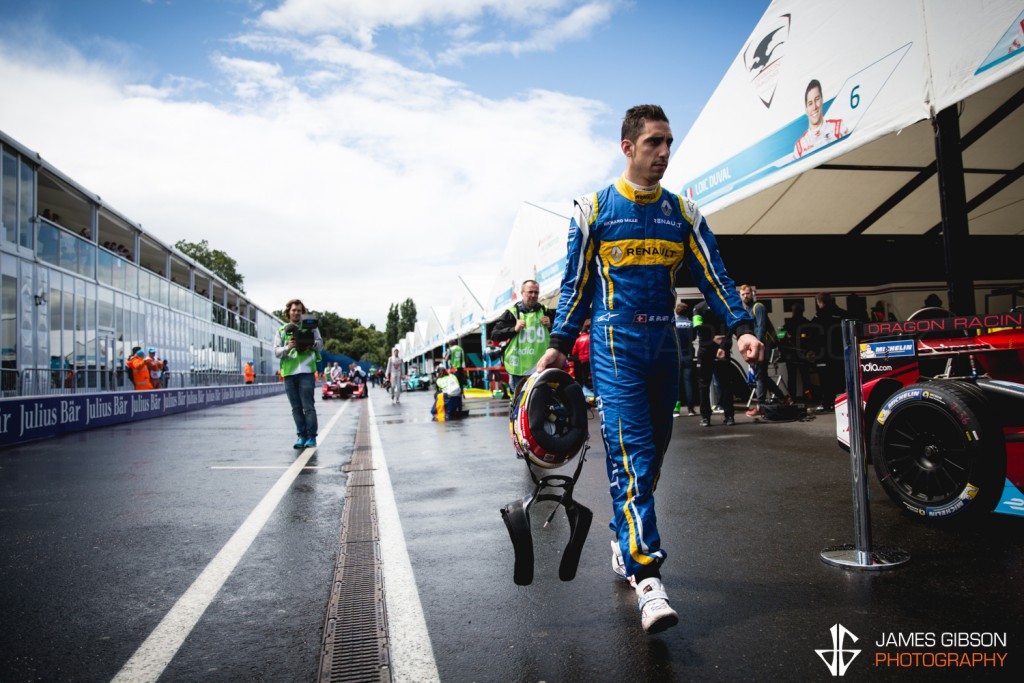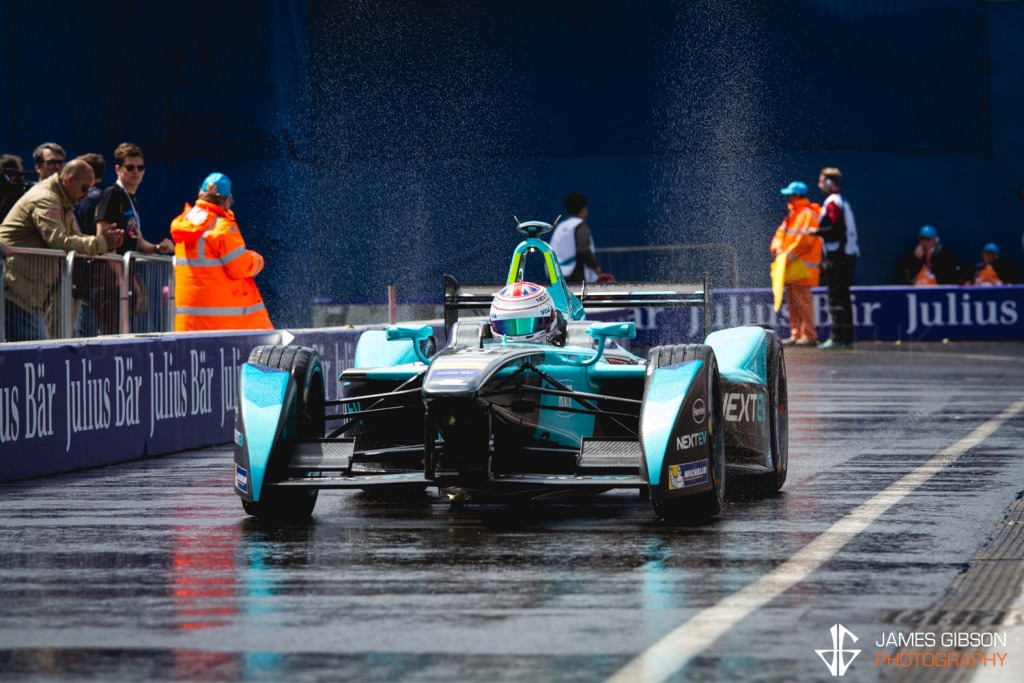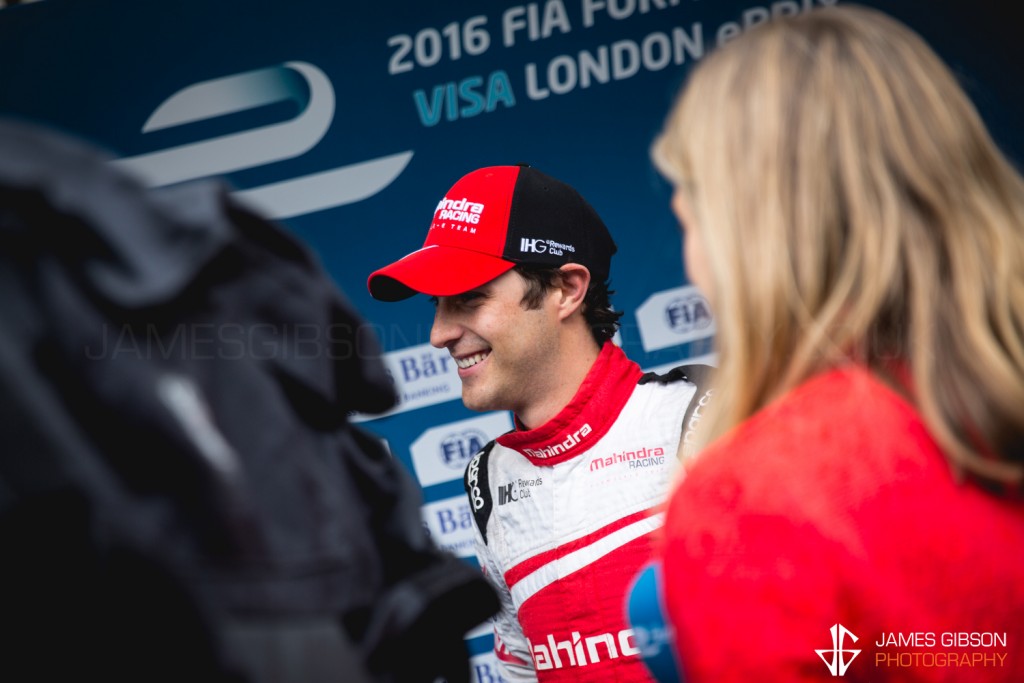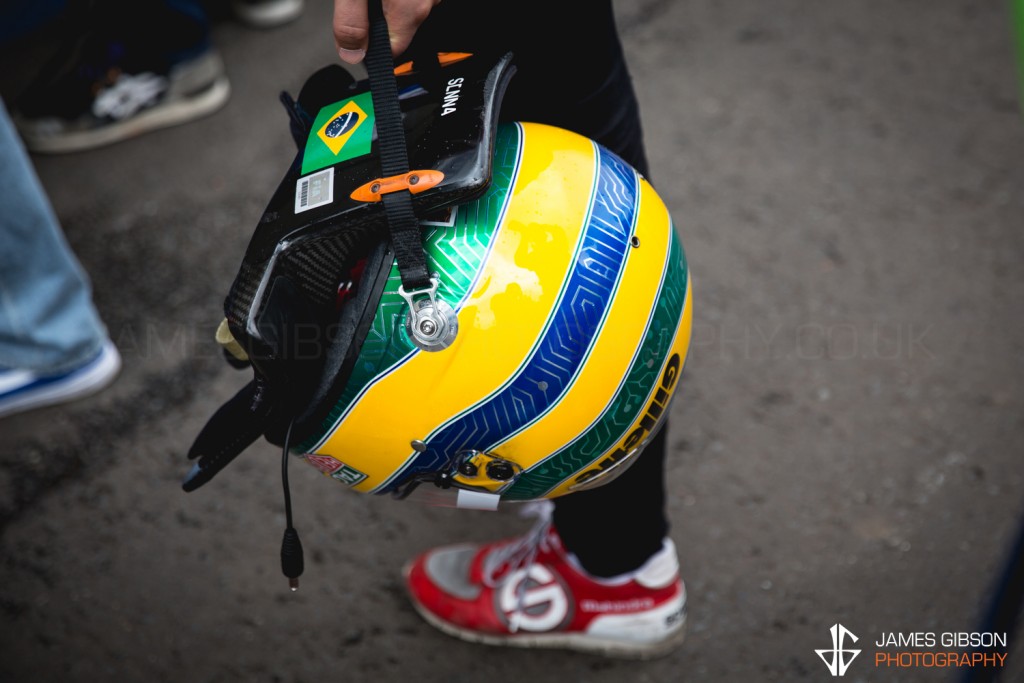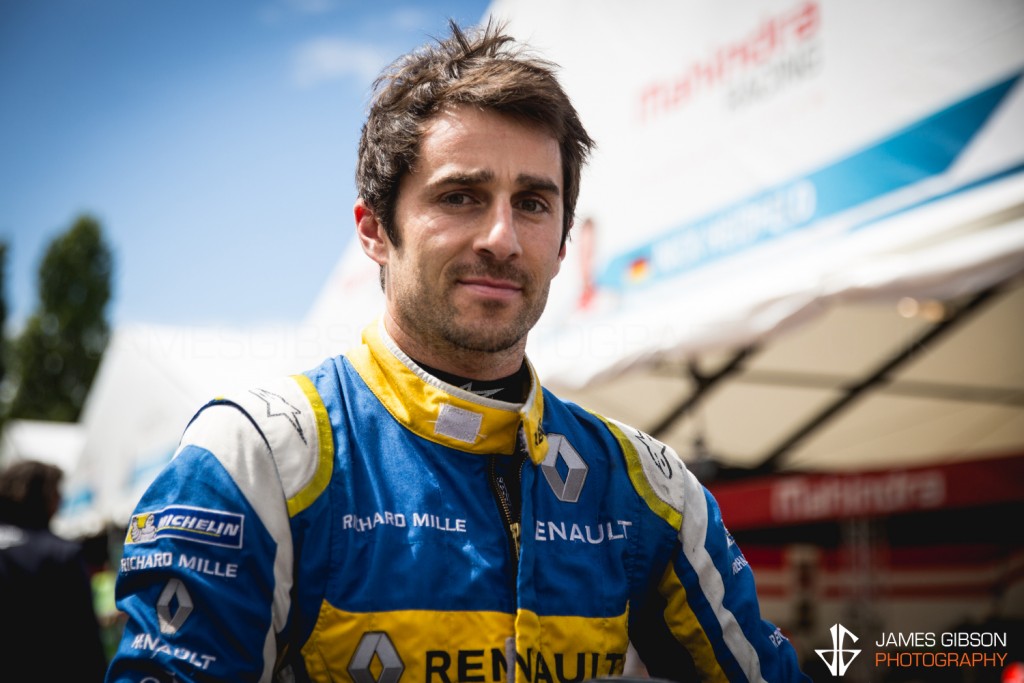 Round 9 Race & Podium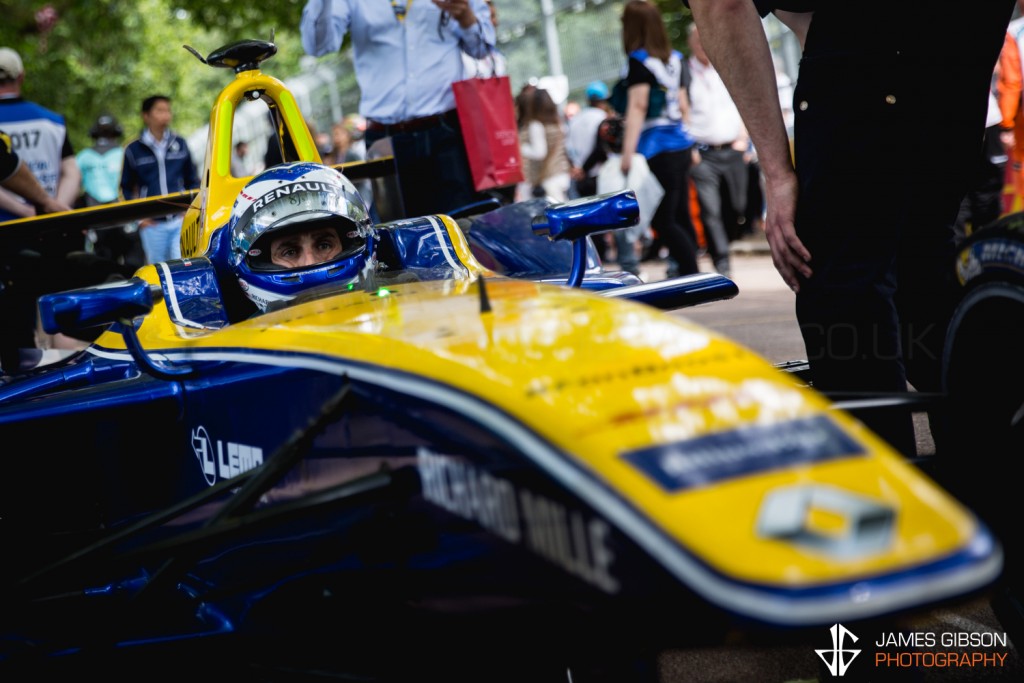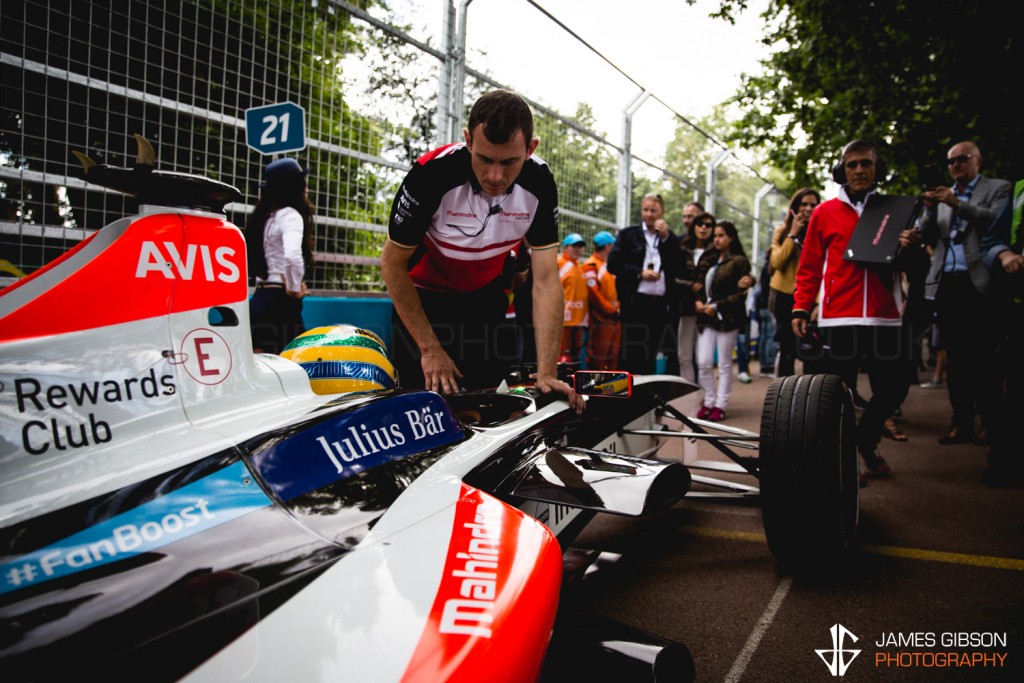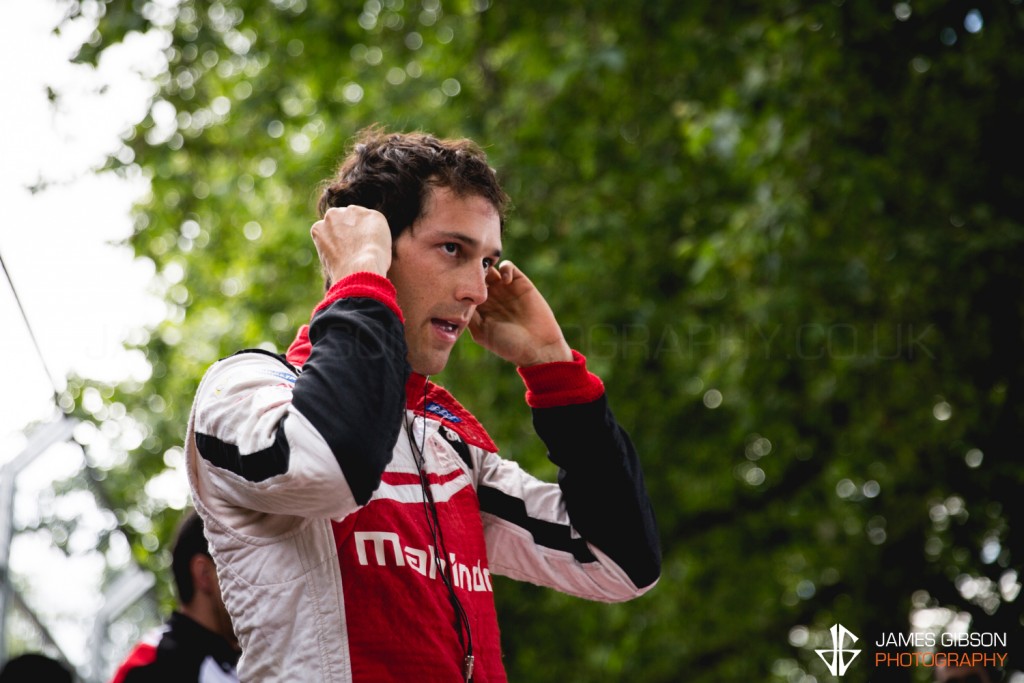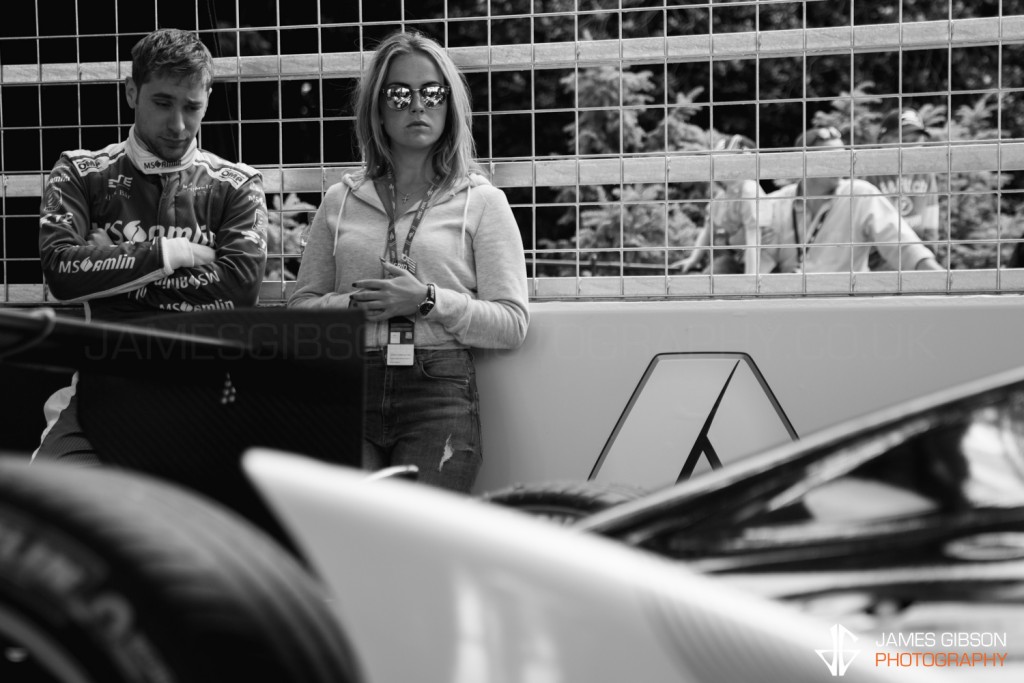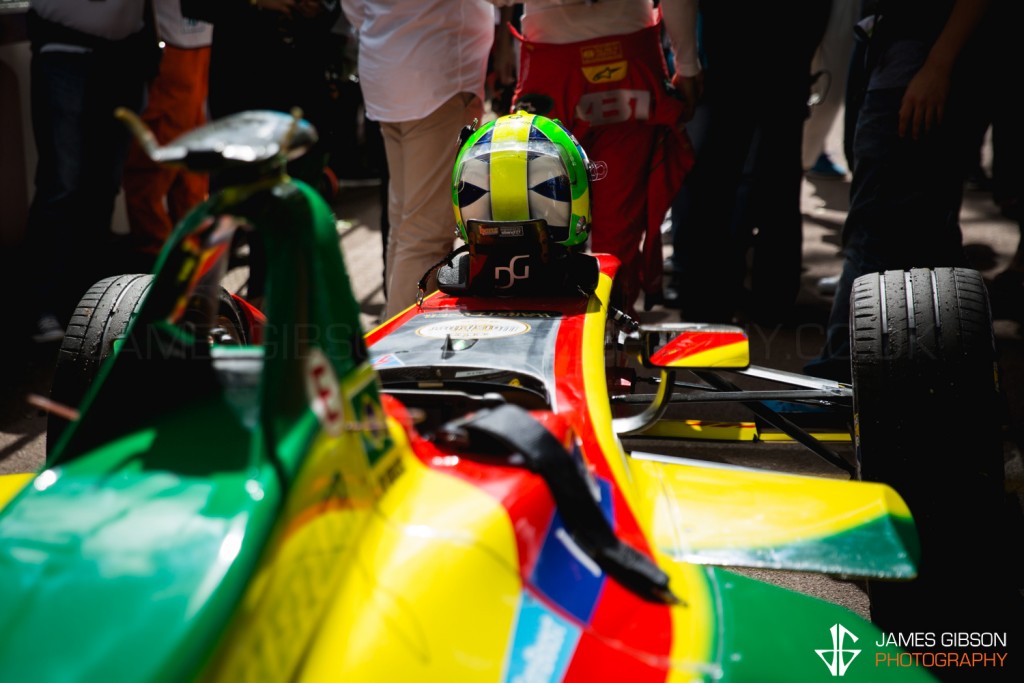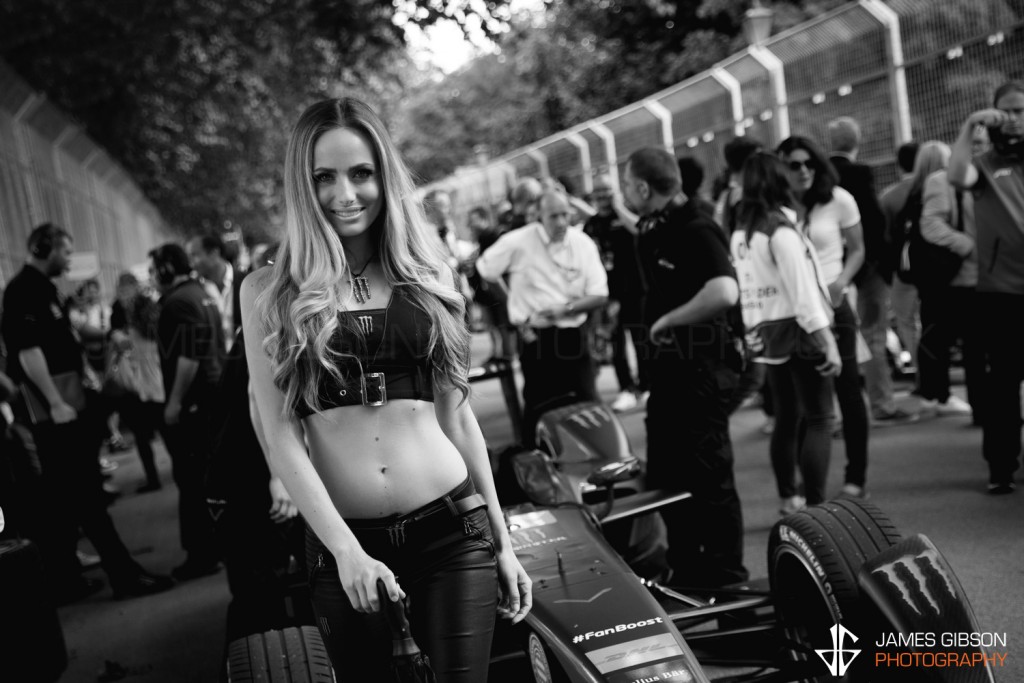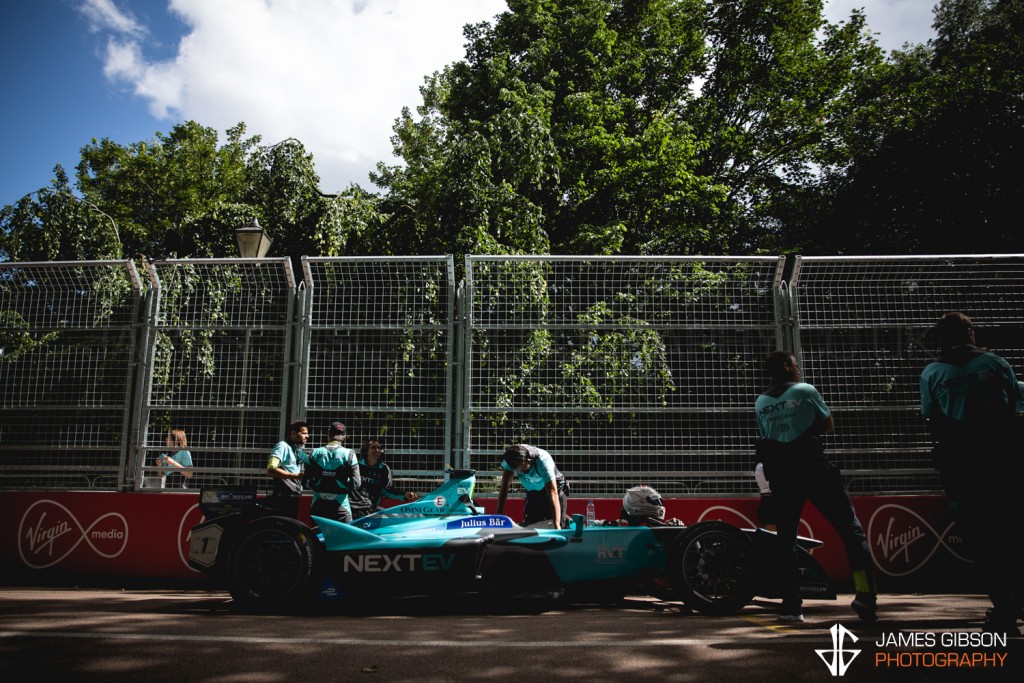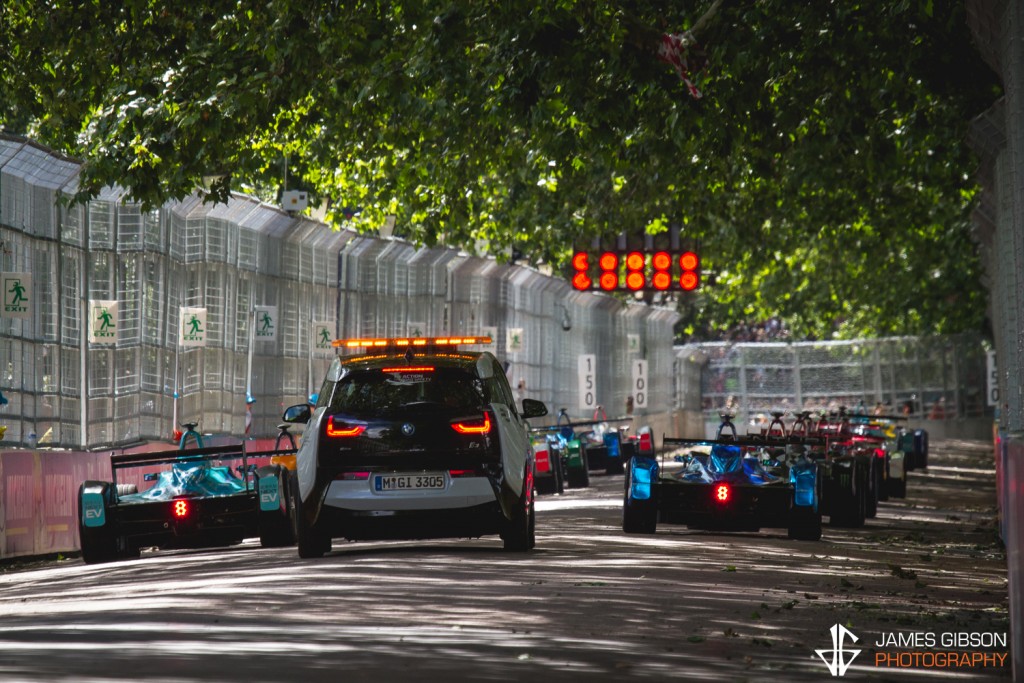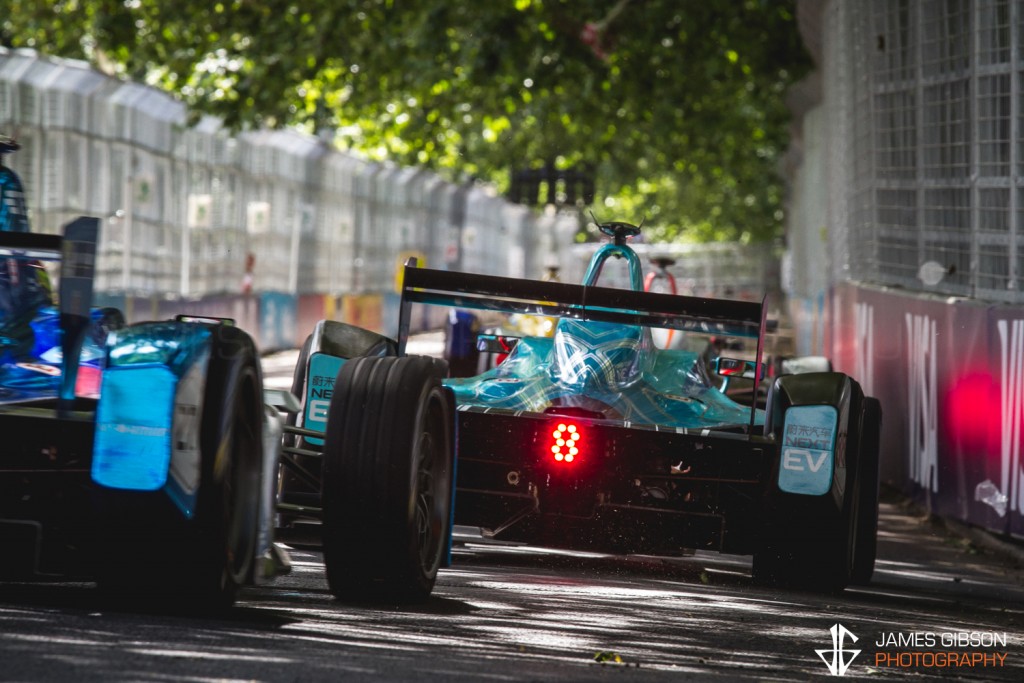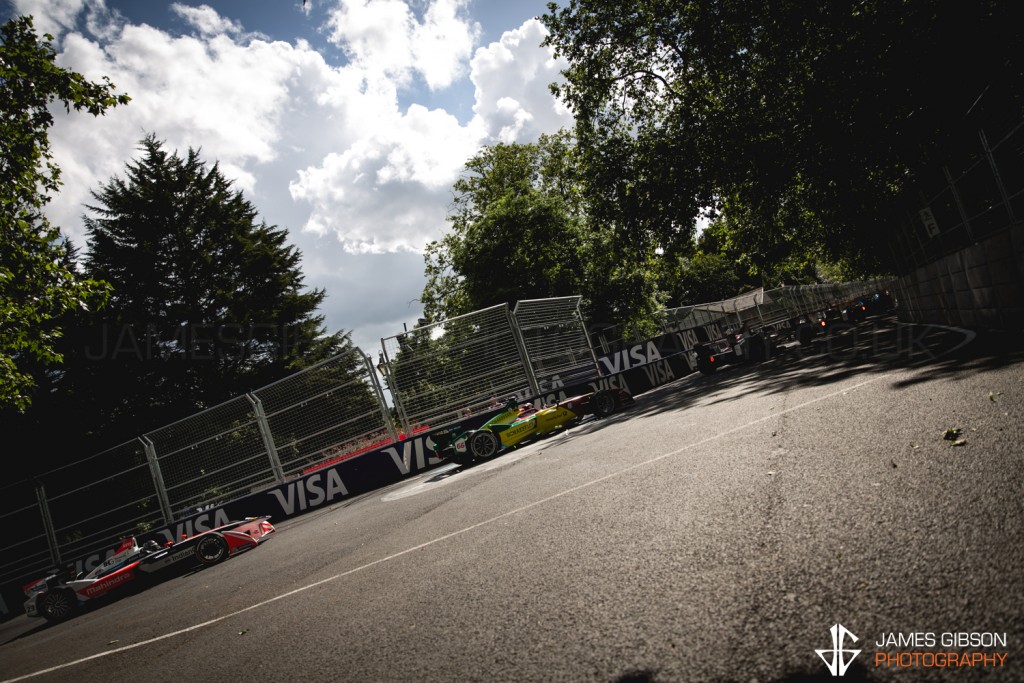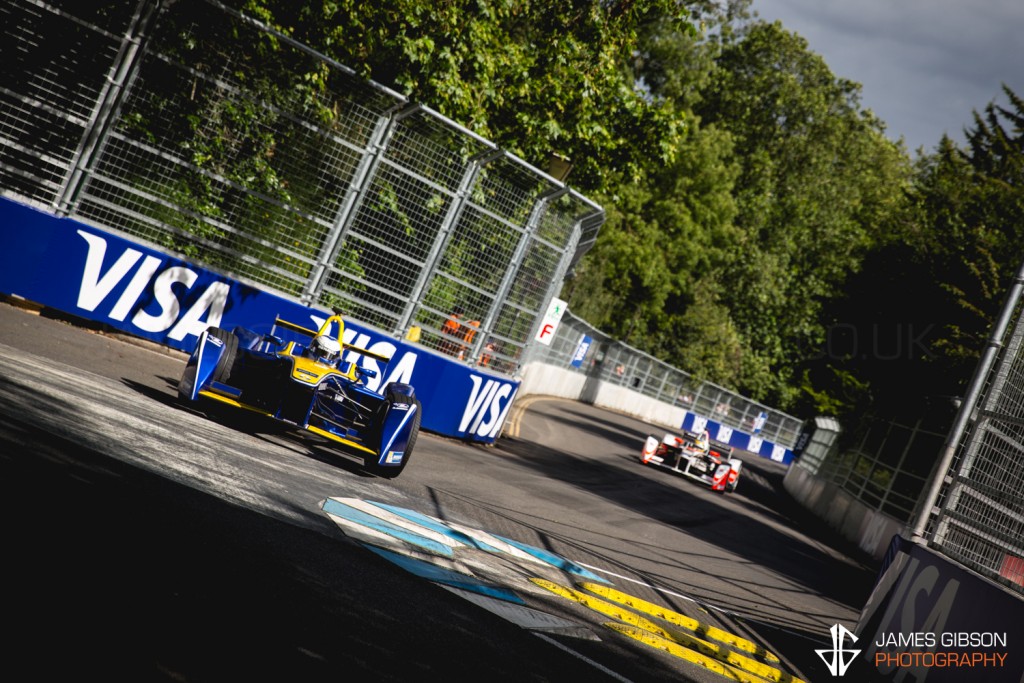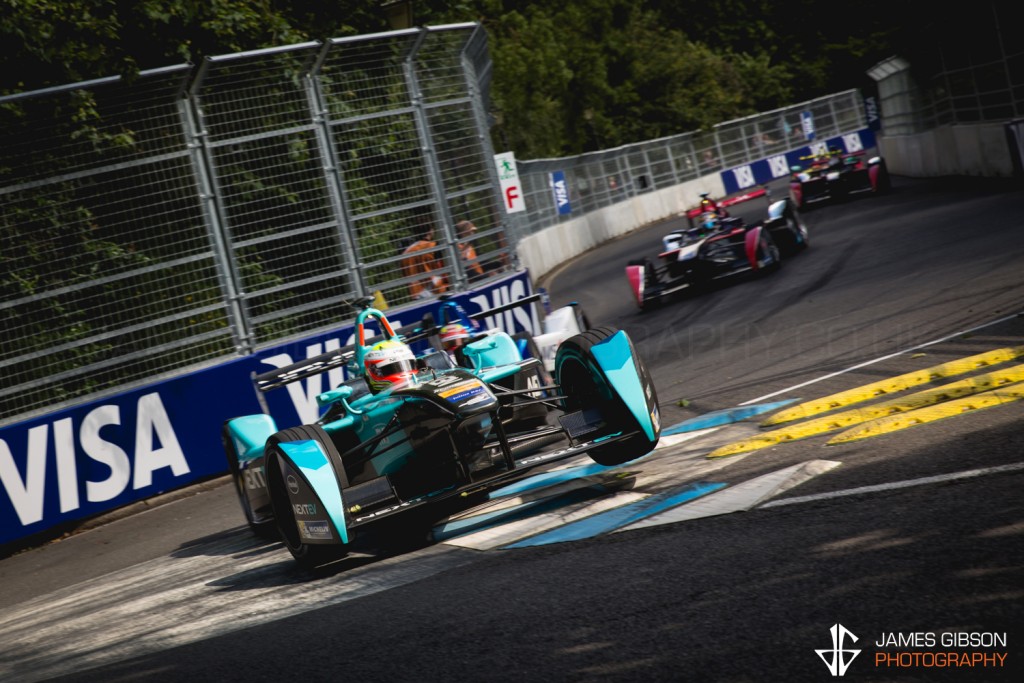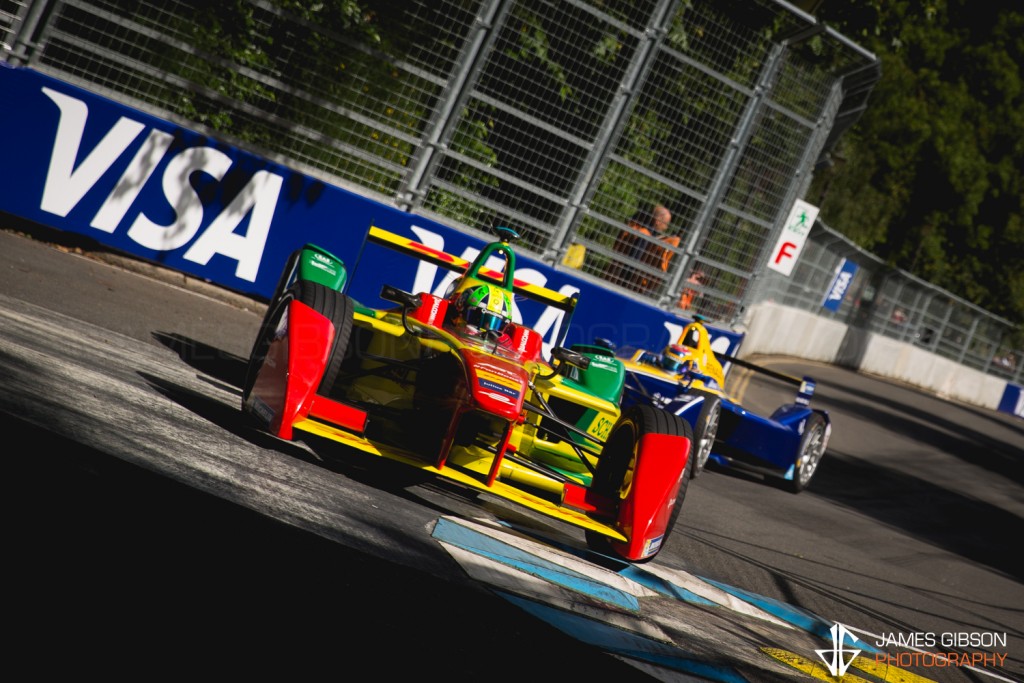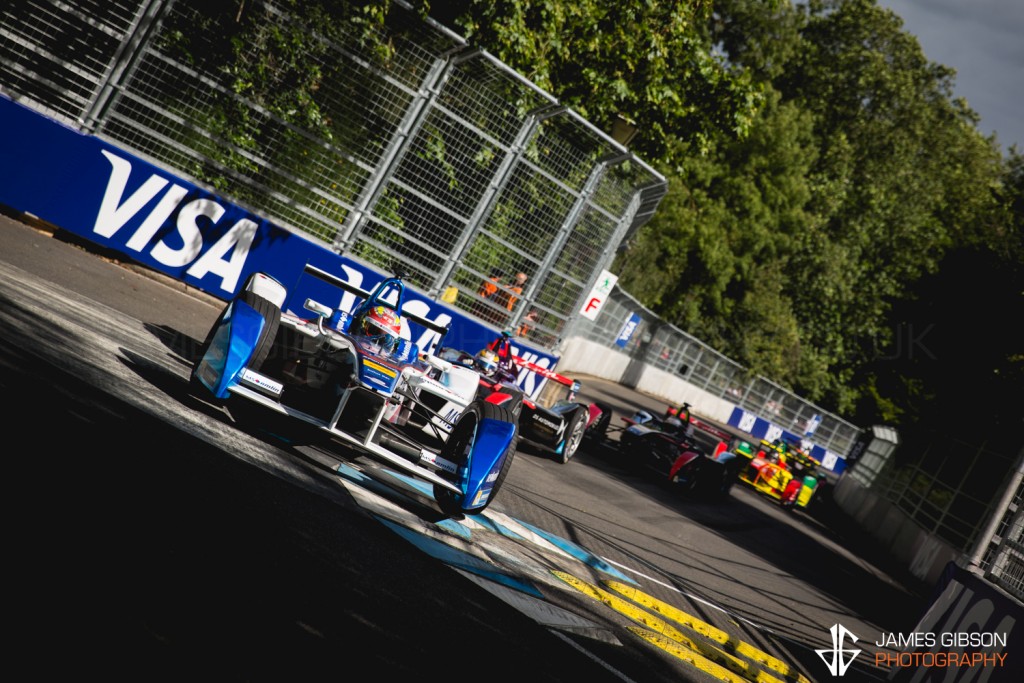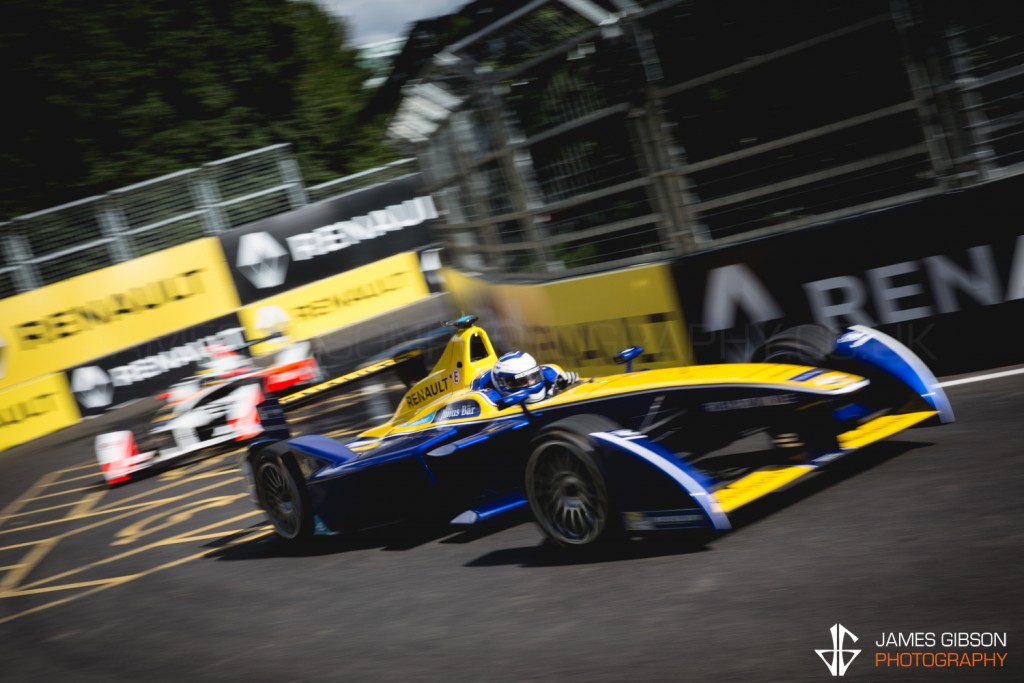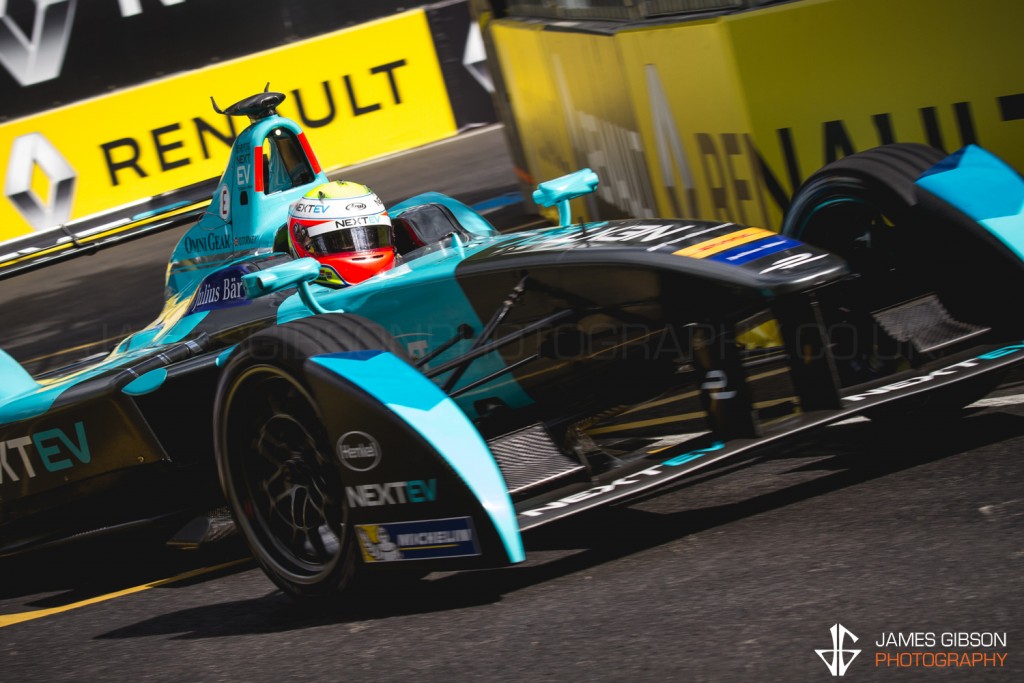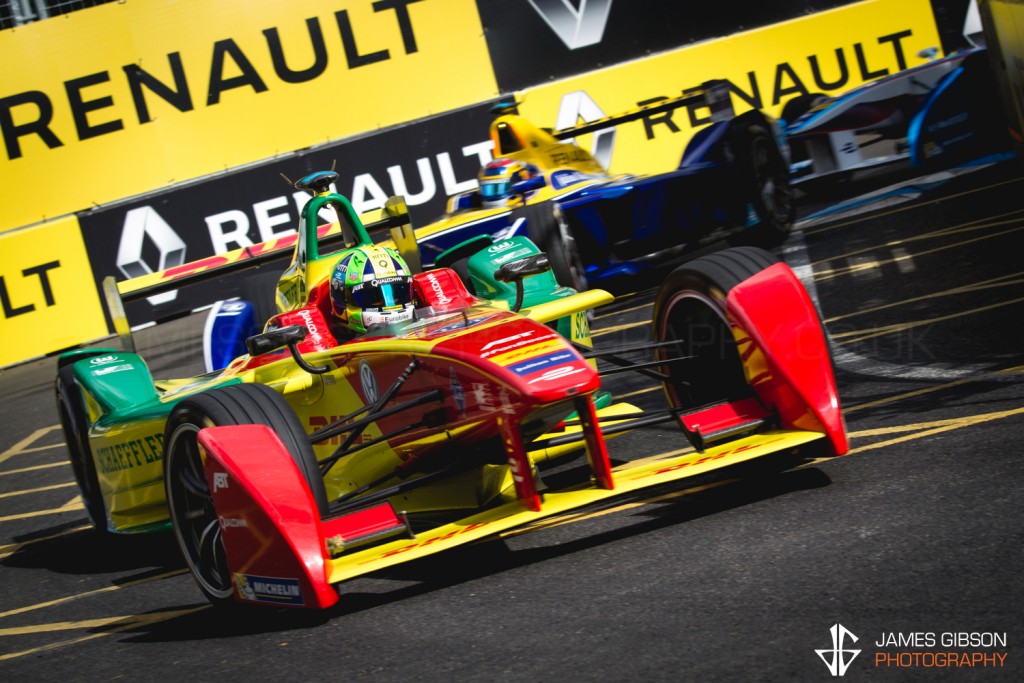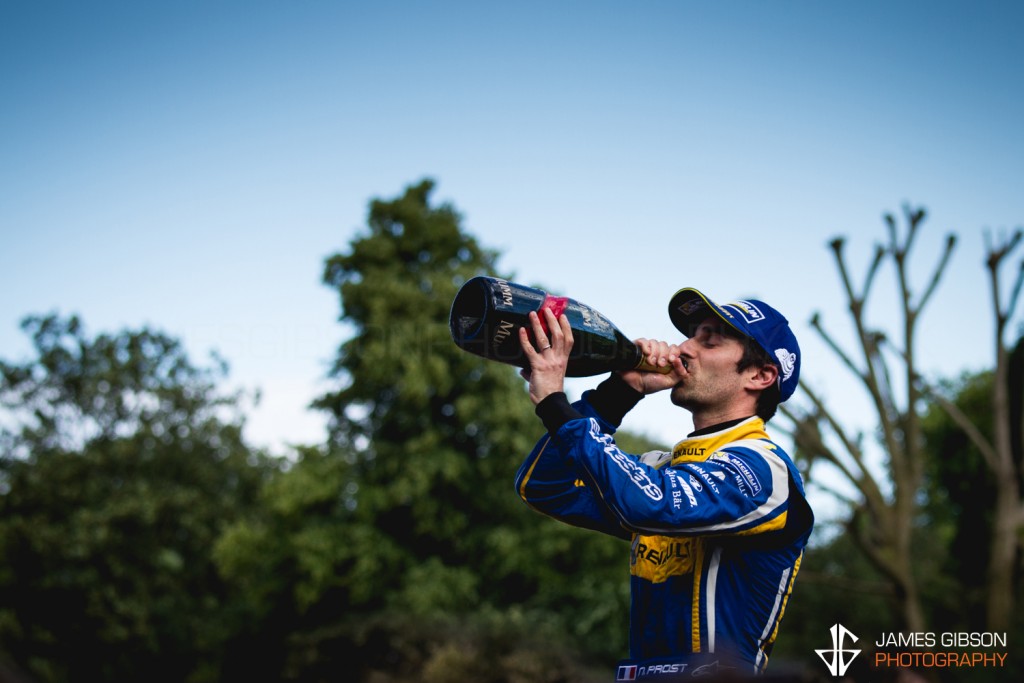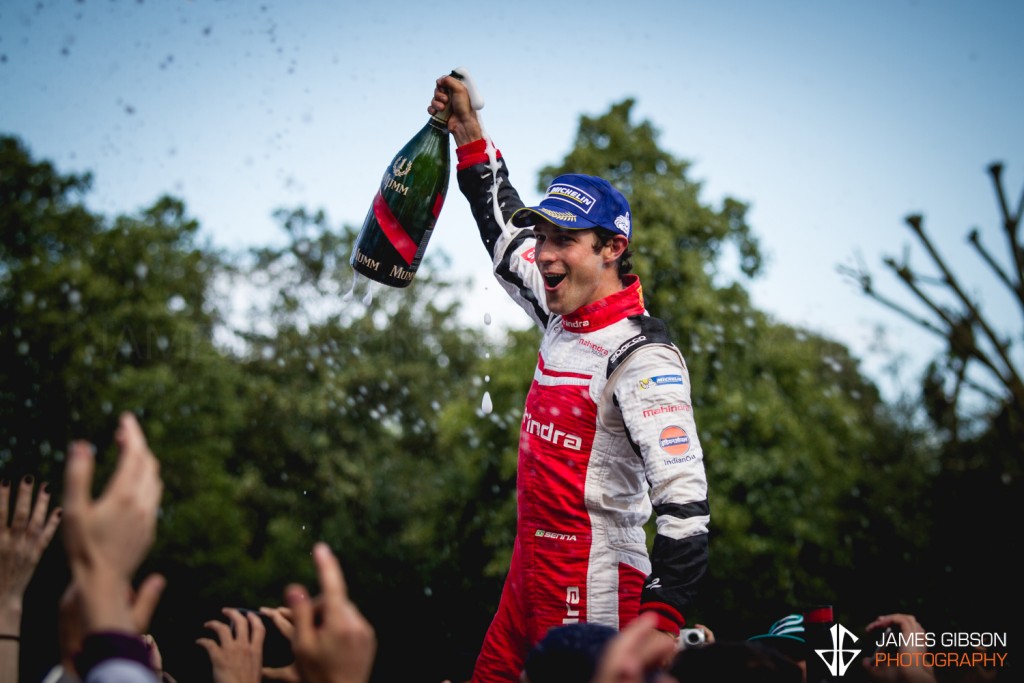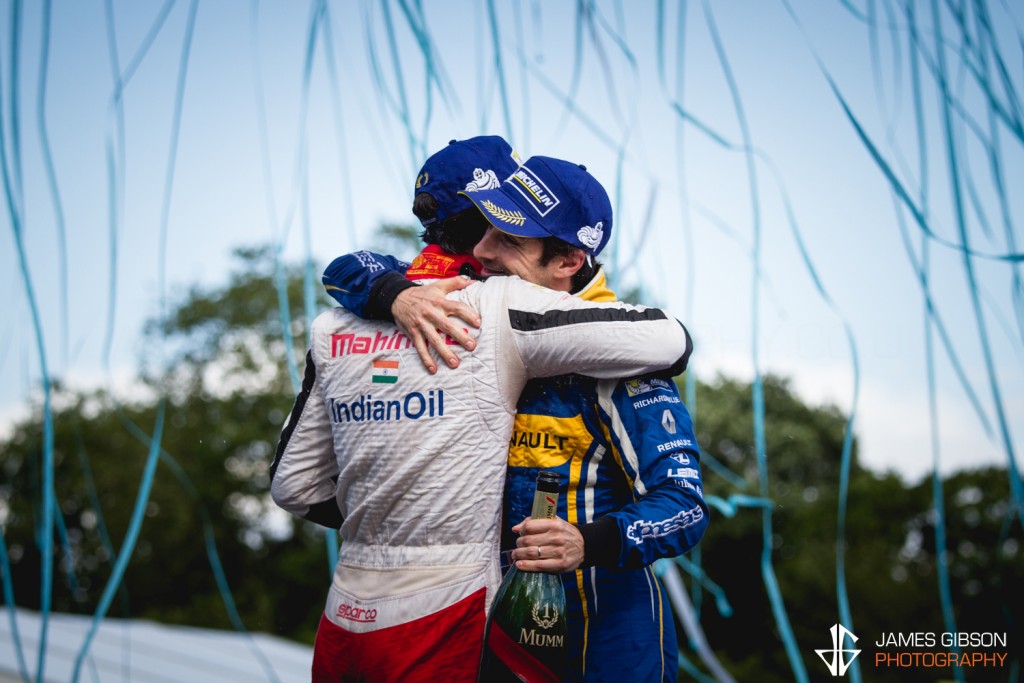 Sunday: Round 10
FP & Qualy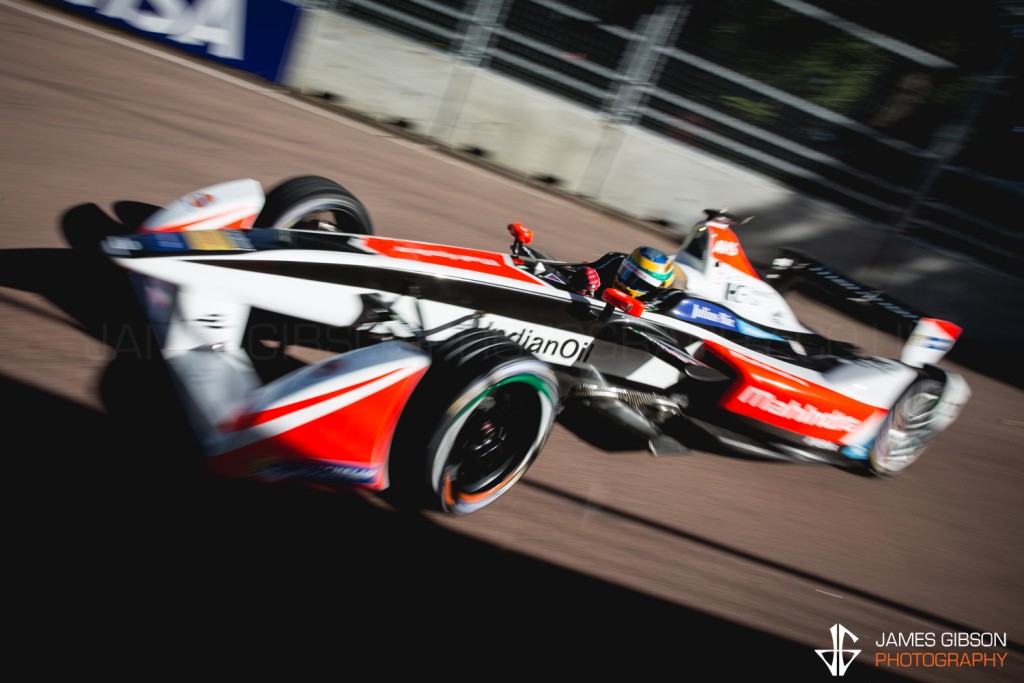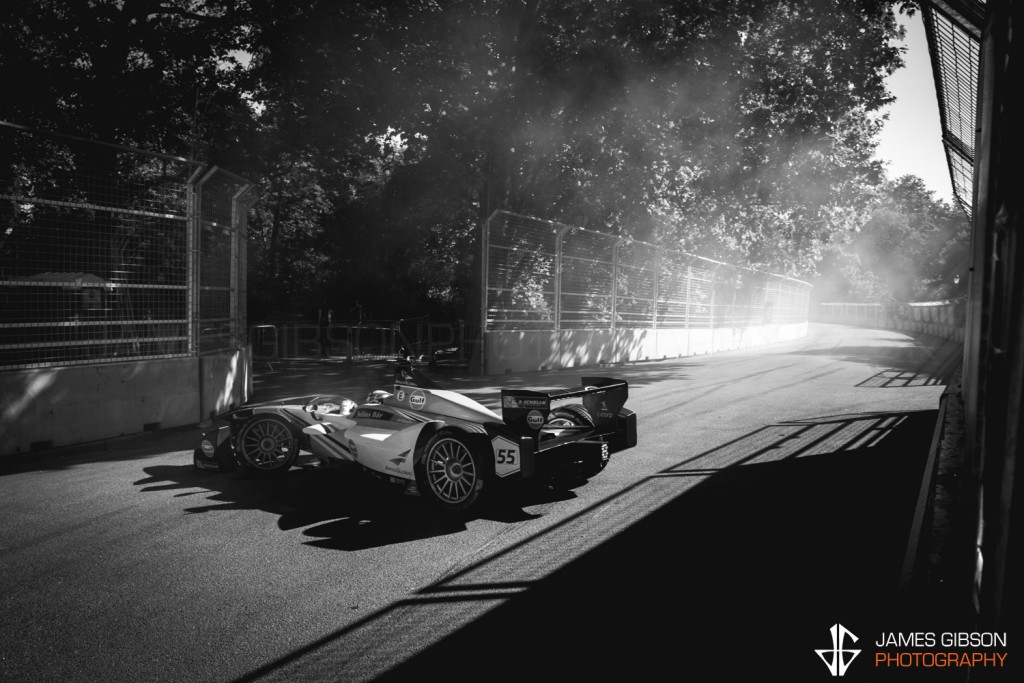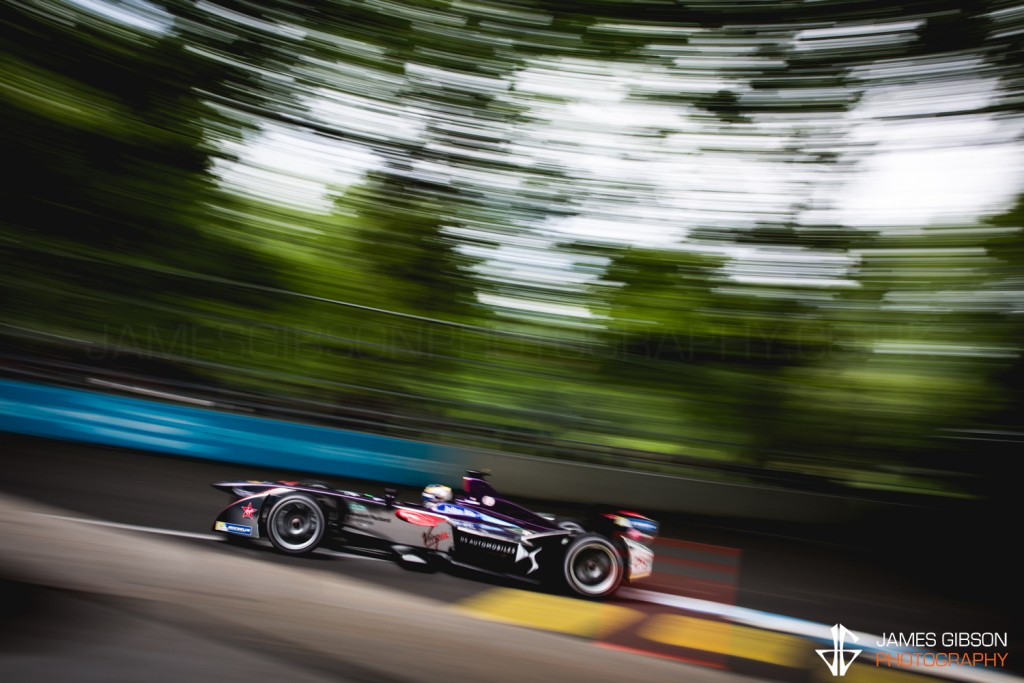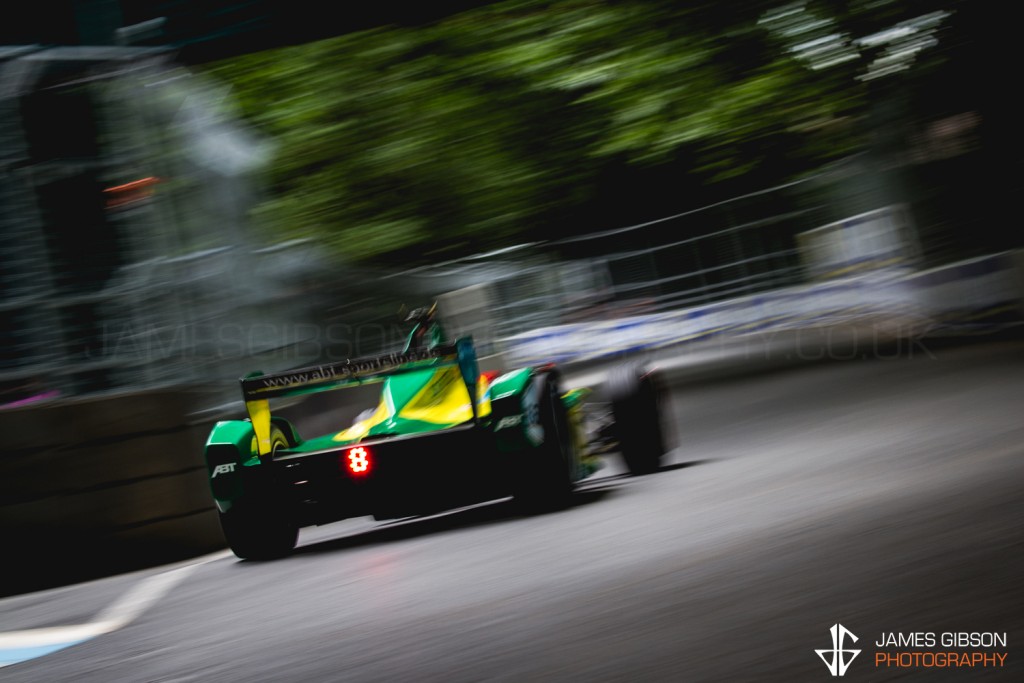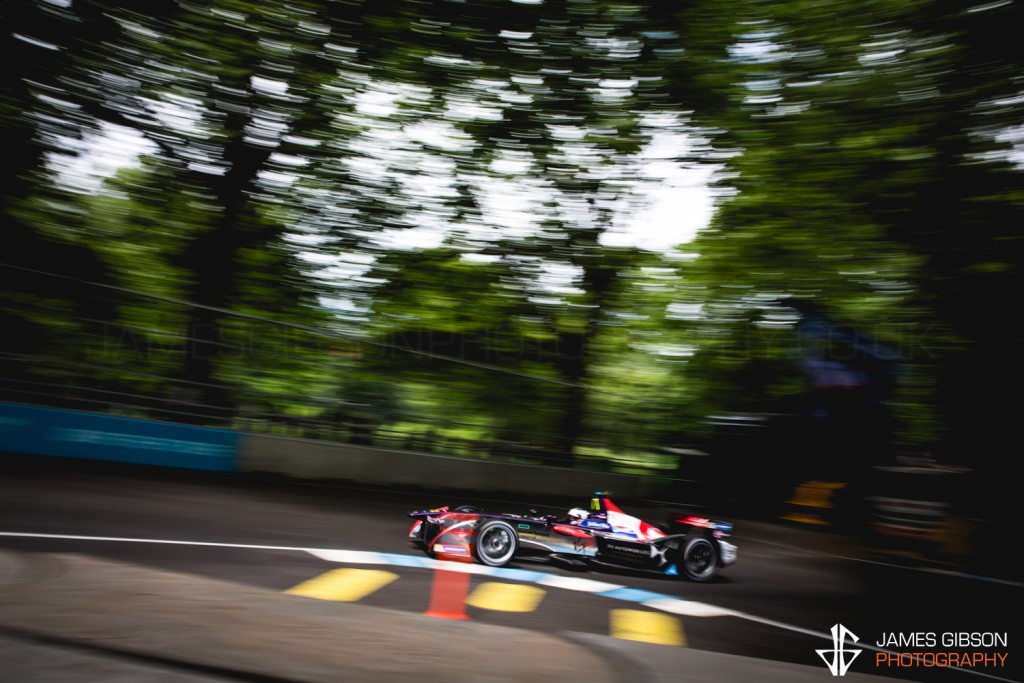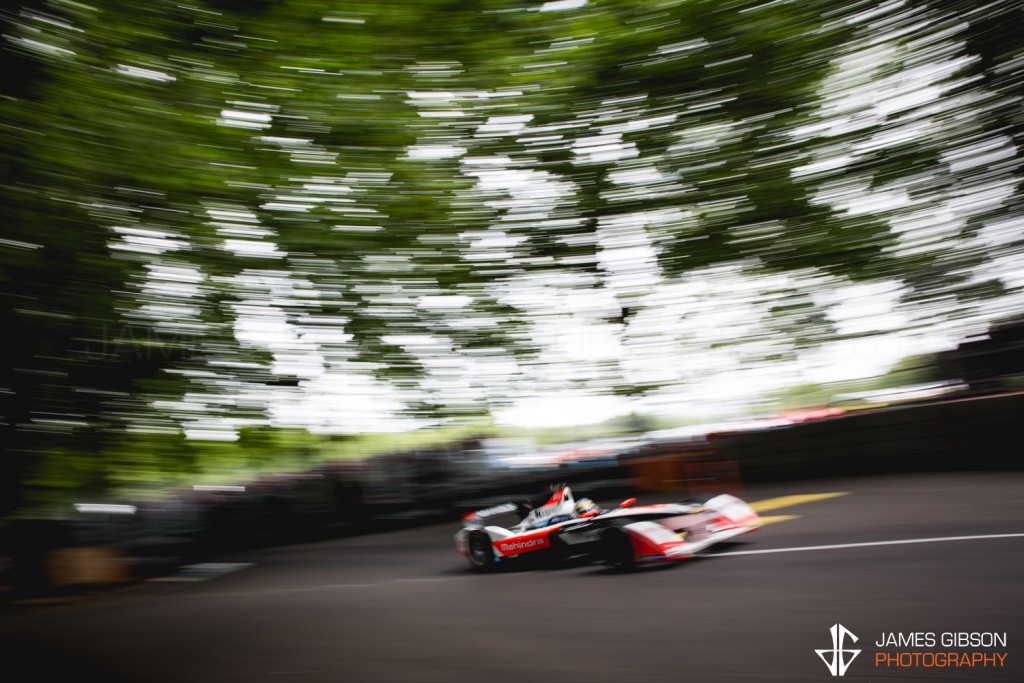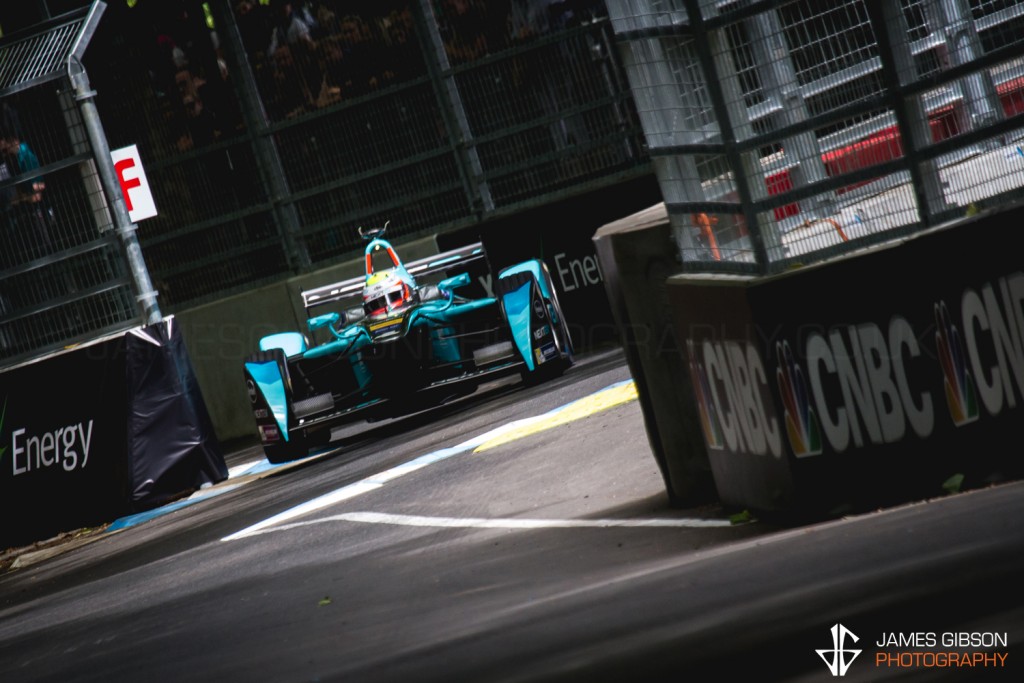 Round 10 Race & Podium