Now then, I'm going to have to start this by being honest. When I first heard about Formula E I, like many others was quick to dismiss it as a bit of a gimmick. After working for several years in Automotive production I've developed a hatred for companies jumping to appear 'eco-friendly' just for the sake of brand image whilst, in the majority of cases, continuing to create products and running in a manner that is far from economical. I made a snap judgement that this new series was only apparent in order to paint a few investing companies green, unfairly using motorsport as its 'vehicle' and that it would probably fizzle out quickly.
In addition to this there was that part of me that is pure petrolhead which instantly thought that this was the beginning of the end; we're now on the slippery slope to electric everything… a world I couldn't possibly be happy in! Of course this thought was a tad over-dramatic but in my mind it is the cause for a lot of blind criticism towards Formula E from established motorsport fans. It's perhaps not just fear of the change itself but fear that our precious sport, that we care so dearly for will still keep us content once change has occurred.
Yet, as I lugged my camera gear out of Battersea Park on Sunday evening, I was obscenely content with the weekend of motorsport that had just unfolded on the park roads around me. It's seems tragically simple to say it now but it struck me that; I'm a motorsport fan and quite frankly what propels cars around the track, in the end, doesn't really matter! Of course, I too lust after ludicrously inefficient, fire spitting, ear-killing V12's etc. but motorsport has to move with the world around it if it's got any hope of surviving as an industry.
So, was it any less of a spectacle? God no. The Spark-Renault SRT_01E is a good looking car and its performance is perfectly suited to the tight street circuits that it inhabits. By its nature as an 'easy up' circuit, the Battersea park track was a narrow path lined with cement blocks and catch fencing and watching a field of 20 cars thread the needle through chicanes and the long sweeping turn 13 on roads that were not built for racing cars was epic! My one complaint with the nature of this kind of track is that it doesn't make for easy viewing for a great deal of the fans. Raised viewing areas were available but not in high enough quantity so the majority of fans were at ground level and although close to the action their view wasn't the clearest.
Most importantly though the racing on show over the weekend was top notch. The pressure was on as 3 drivers entered the London ePrix weekend with a chance of claiming the title; Nelson Piquet Jnr, Lucas di Grassi and Sebastian Buemi. The points gap between them was further tightened when Buemi took a dominant win in Saturday's race bringing him to within 5 points of championship leader Piquet who finished 5th. Piquet's worries were only increased when rain hit Sunday's qualifying, half way through the session. Qualifying in randomly selected groups of 5 cars for 10 minutes at a time, groups 1 and 2 saw mainly dry running but as group 3, containing Piquet rolled out of the pits, the rain hit hard. The result; Buemi would start 6th while Piquet would start 16th.
Piquet's start in Sunday's race was (excuse the pun) electric, gaining 4 positions on the opening lap. He then settled down into to a pace that would allow him to run a lap longer before swapping to his second car. Despite this progress it was still looking safe for Buemi. That was until he spun after his pit stop and most importantly lost a place to Bruno Senna before re-joining. Piquet re-joined from the pits in 10th and was let by into 9th by his team mate Oliver Turvey. He then pulled of a stunning move around the outside of Salvador Duran in turn 13 to take 8th place with Buemi two places ahead in 6th. If it finished like this, it was Piquet's championship by a point; Buemi had to get by Senna. Over the closing laps he hounded the back of the Brazilian's car, making contact on several occasions. Senna defended amazingly well and Buemi was ultimately left frustrated; Nelson Piquet Jnr was the Formula E world champion.
It was a fascinating climax with all the drama and excitement offered by any other motor racing championship. If you didn't manage to catch it over the weekend then full race videos and highlights are available legitimately on YouTube (other series take note).
Still not convinced. It's worth remembering that in its current form Formula E is answering a niche that cannot be answered by other current forms of motorsport. For the fans, an international racing series with top name drivers competing in major cities around the world, the likes of which hasn't graced the streets of London since the early 1970's when racing wound down on the circuit at Crystal Palace. I struggle to see how any other series would achieve the same feat. It's also worth noting that by being located in areas of dense population the catchment area is huge and thus the draw to attend is extended beyond the 'normal' motorsport fan but to anyone that is looking for a day out. Walking around the circuit it was clear that the crowd was an even mix of people that love the sport and those that were completely new to it all. In my mind this can only be a good thing.
For the manufacturers and technology companies involved the attraction is simple; it's a means of speeding up the progression of the technology on which the cars are based. Technology that is becoming ever-more relevant in the automotive world. Although in its infancy Formula E is essentially a stock series with shared chassis and powertrains; series owner Alejandro Agag has outlined plans to introduce the ability for teams to develop their own powertrains and eventually their own chassis. Once that particular arms race gains momentum the progression of both electric drive technology and Formula E as a series itself should be fascinating to watch.
FRIDAY – Shakedown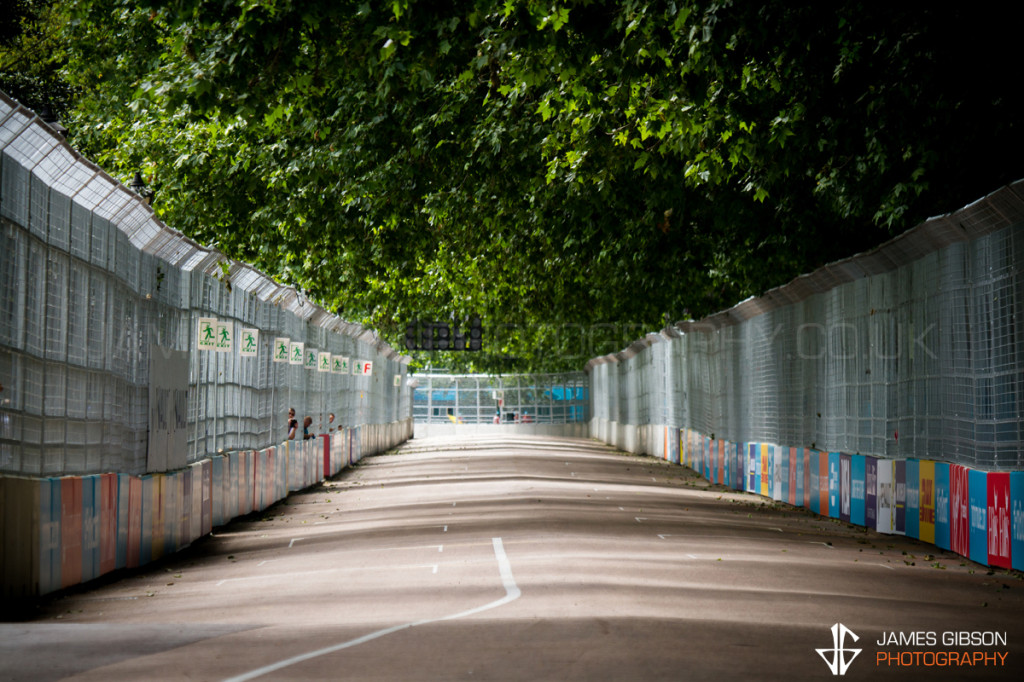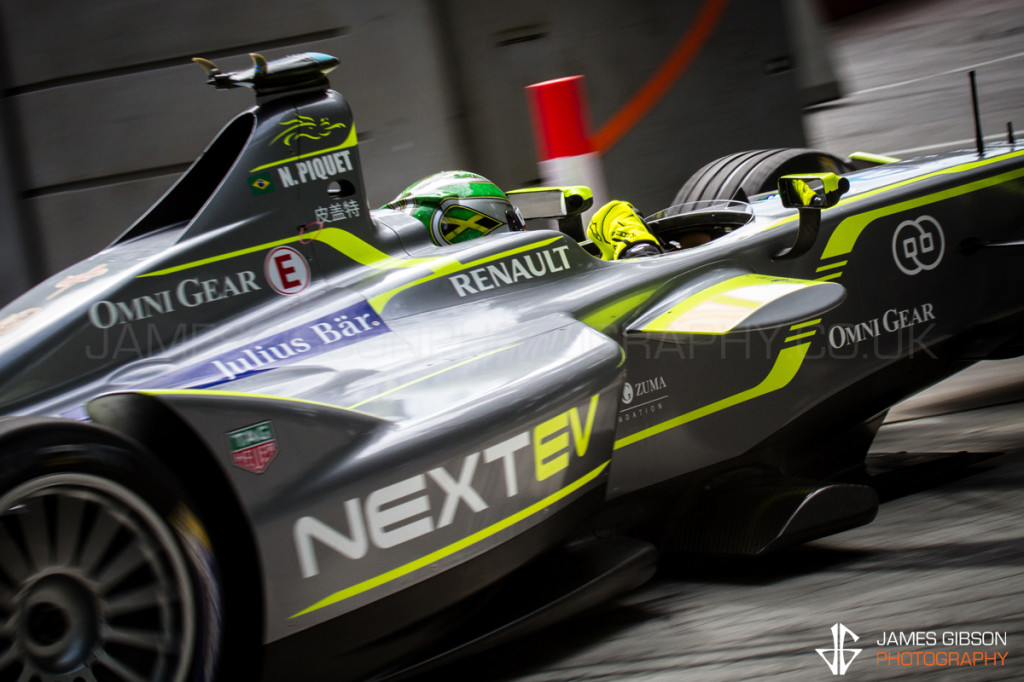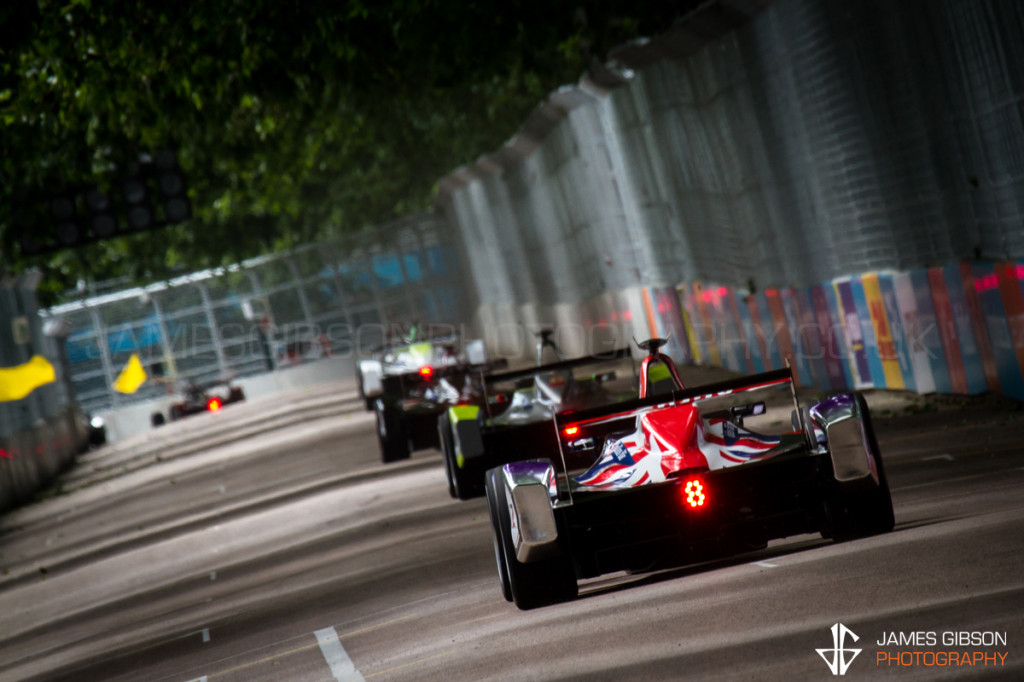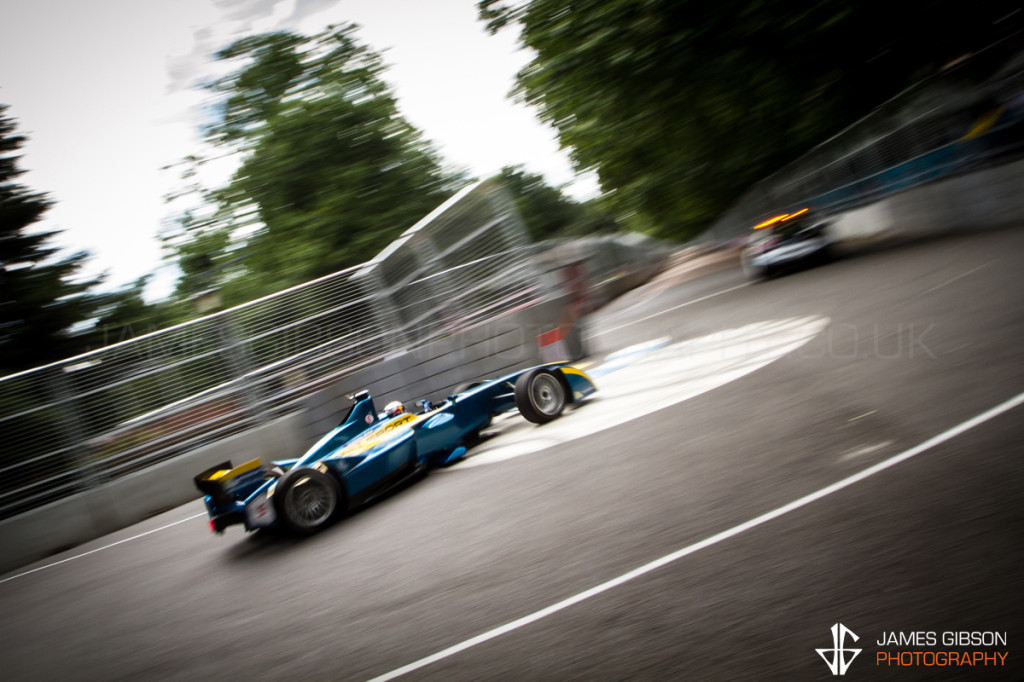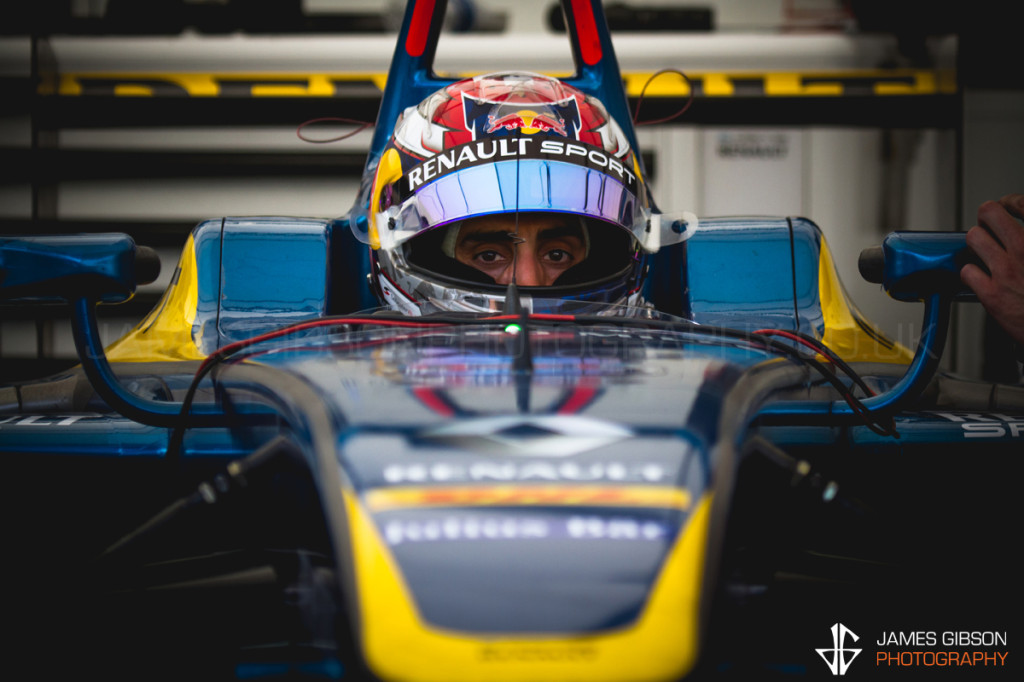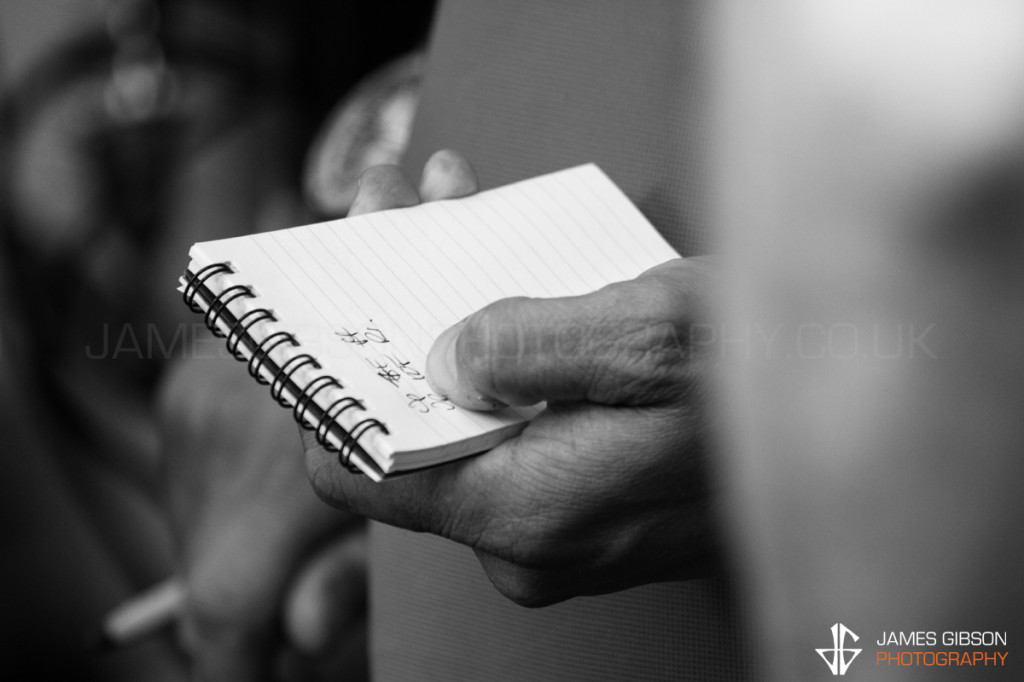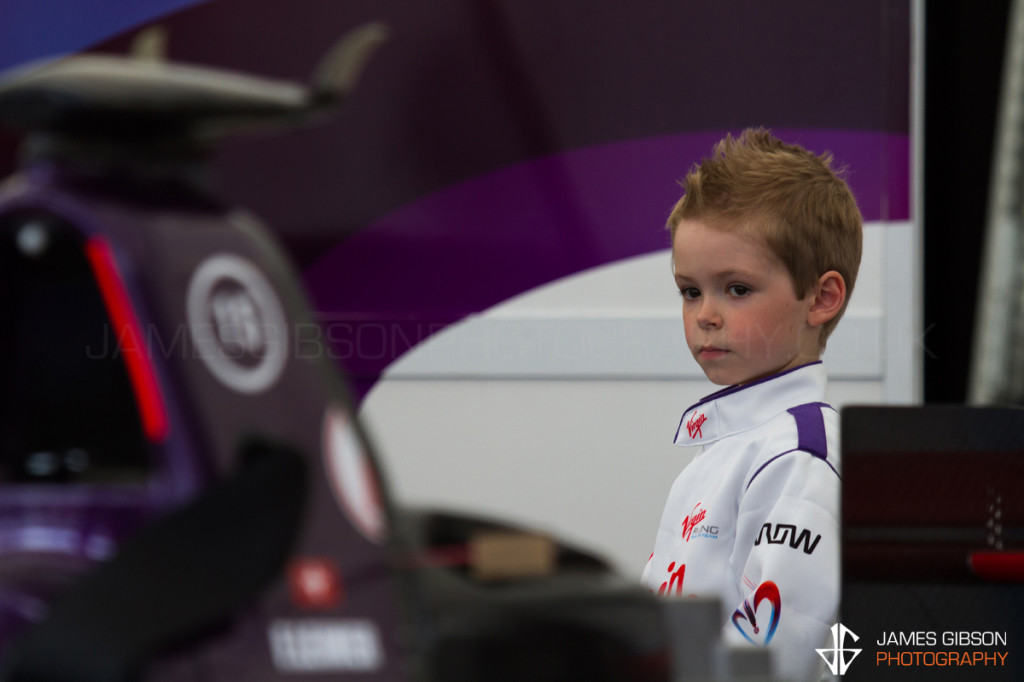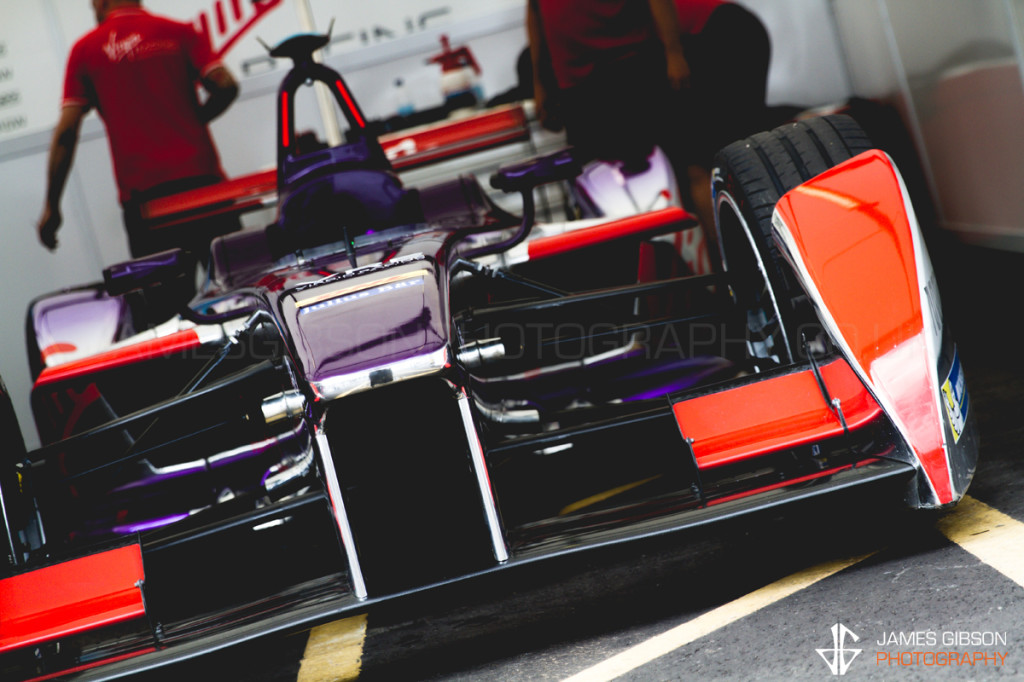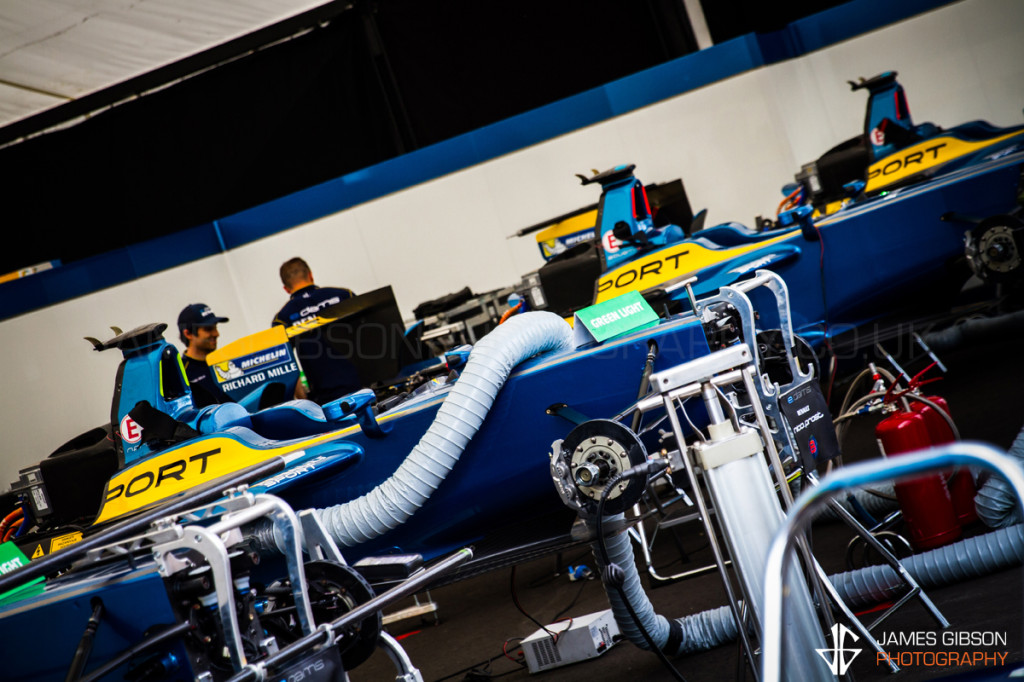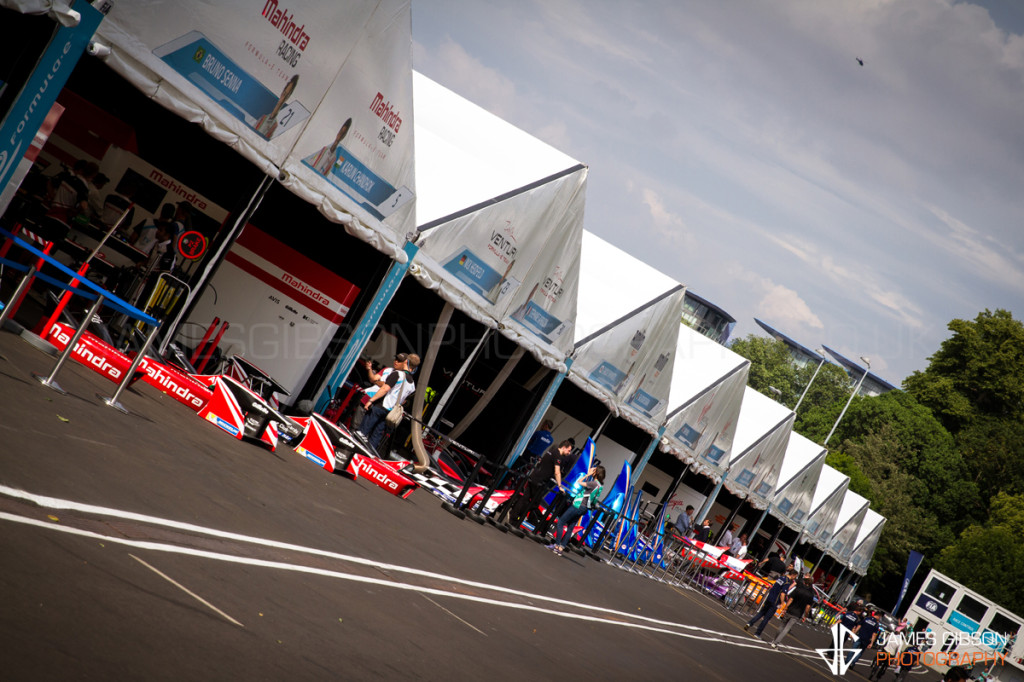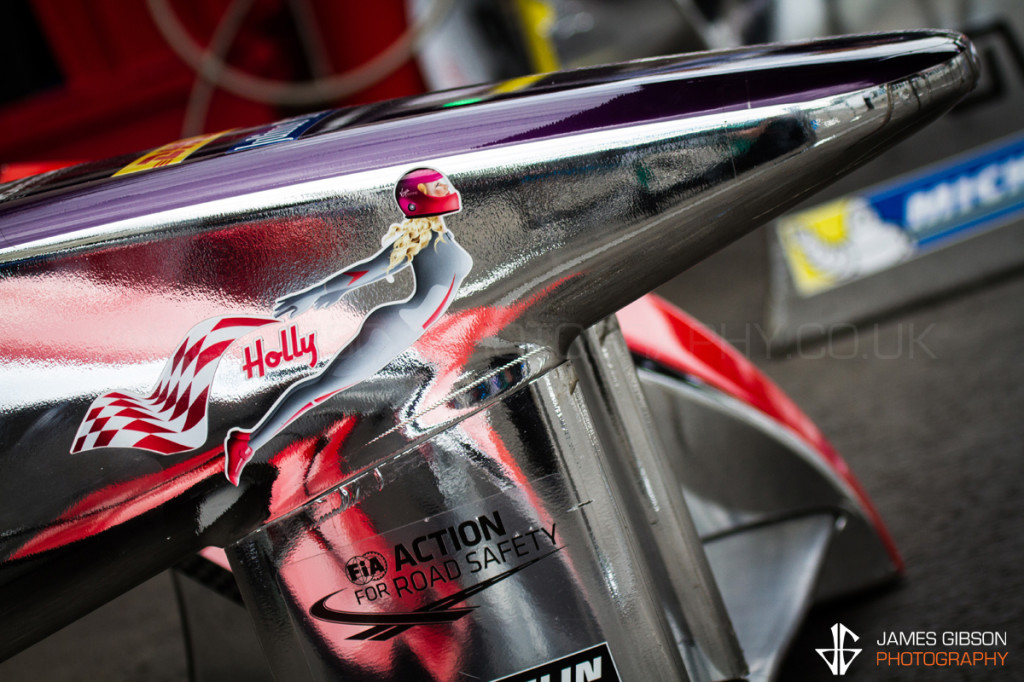 SATURDAY – Round 10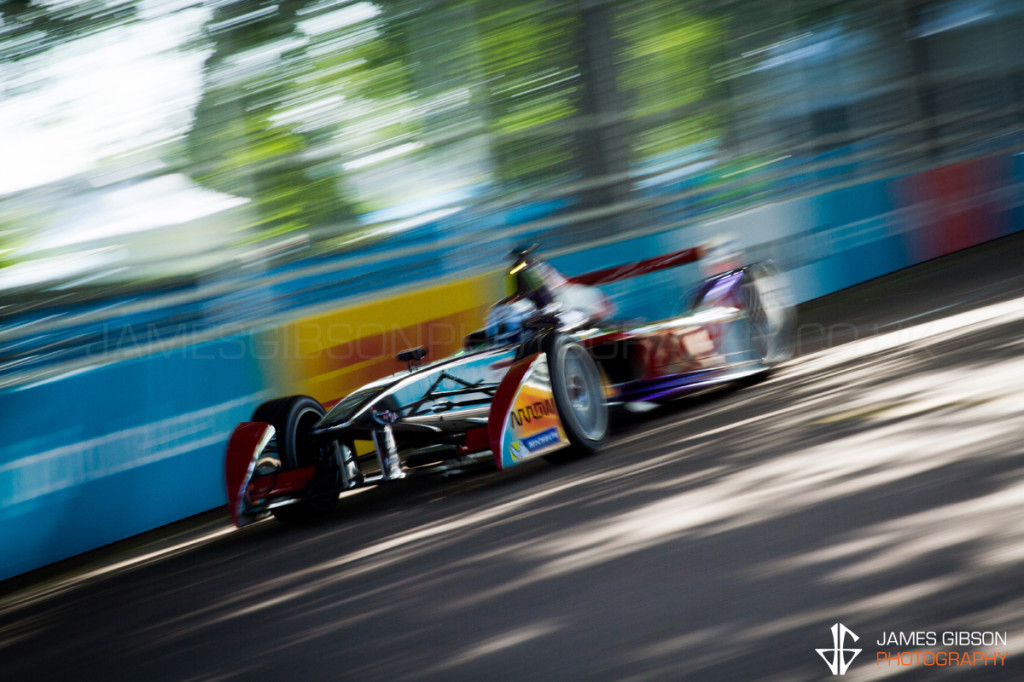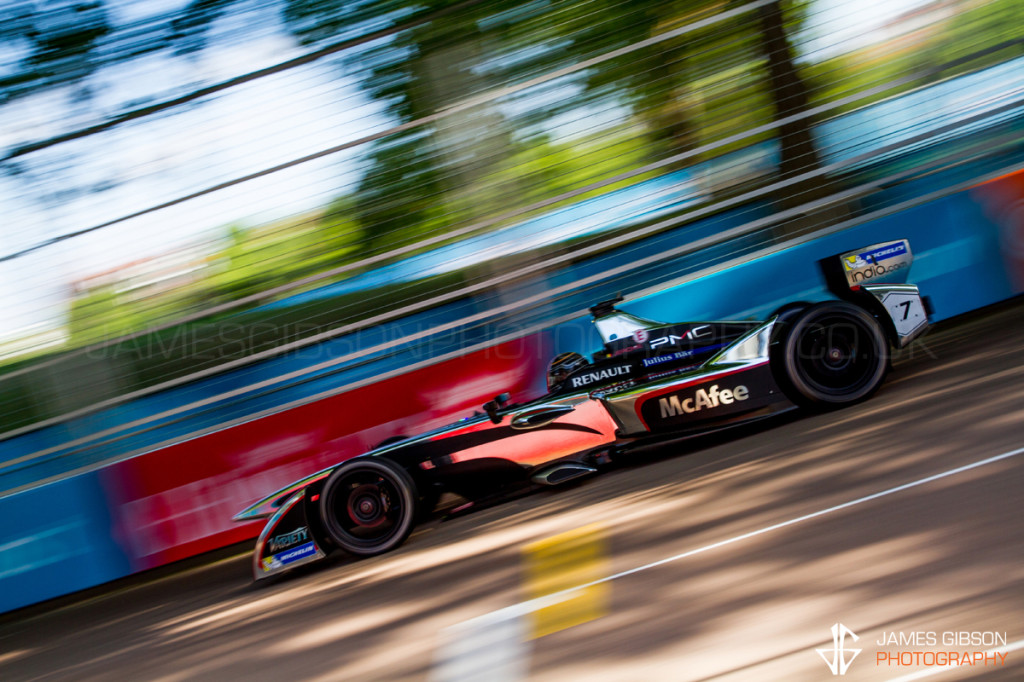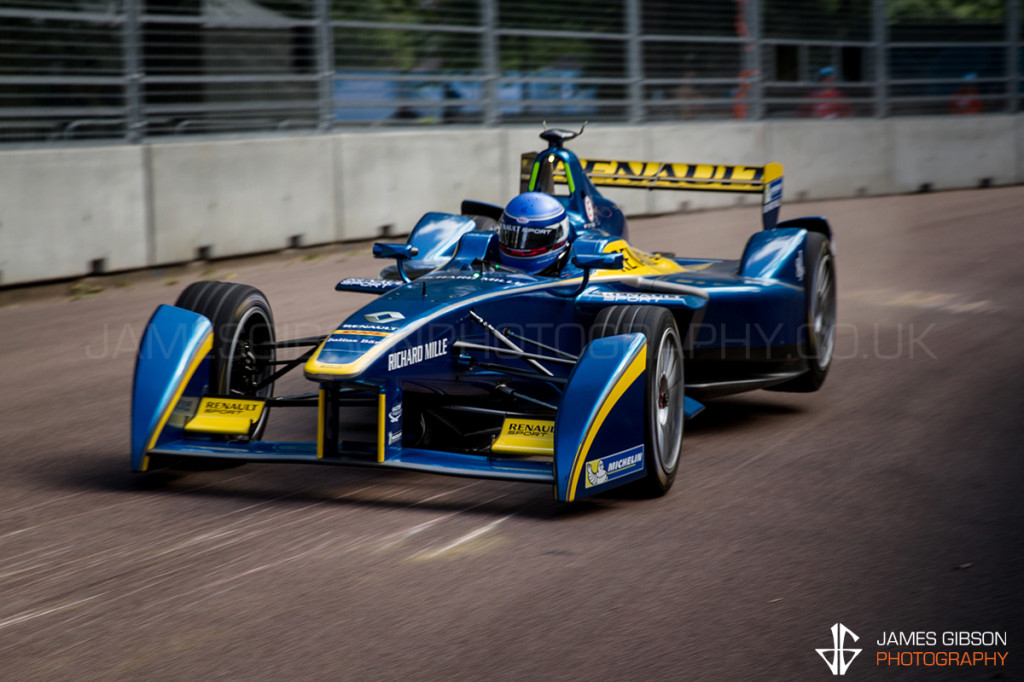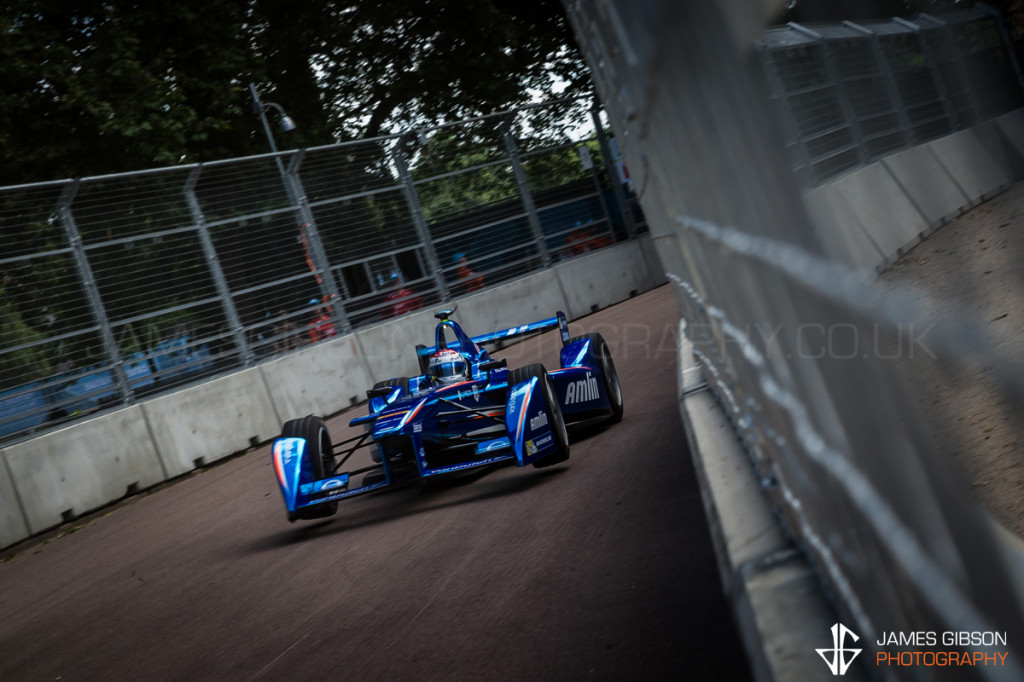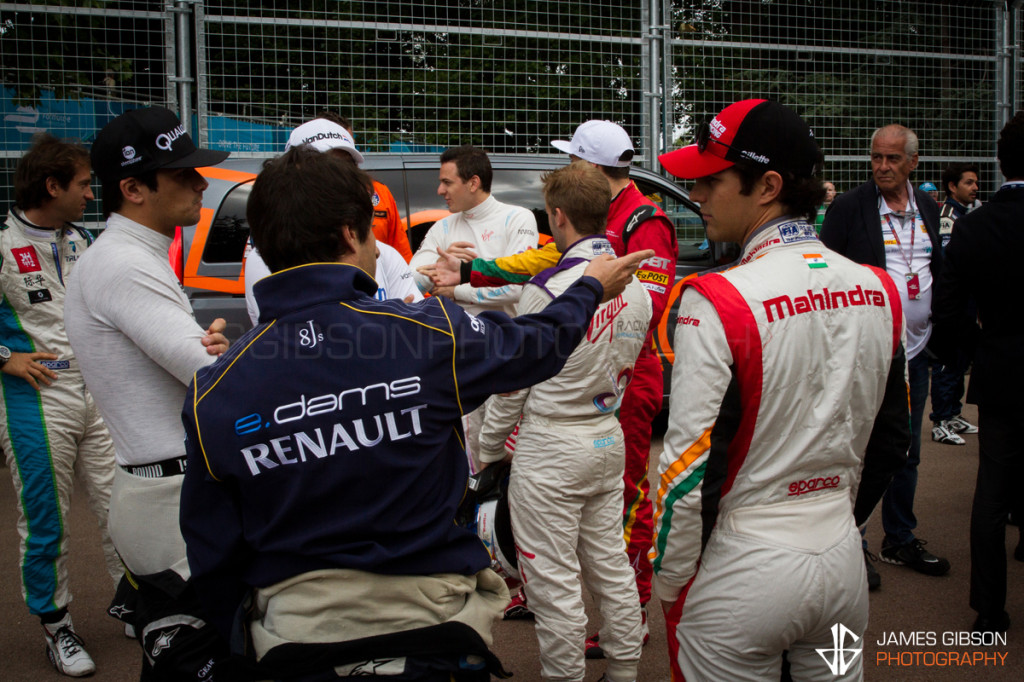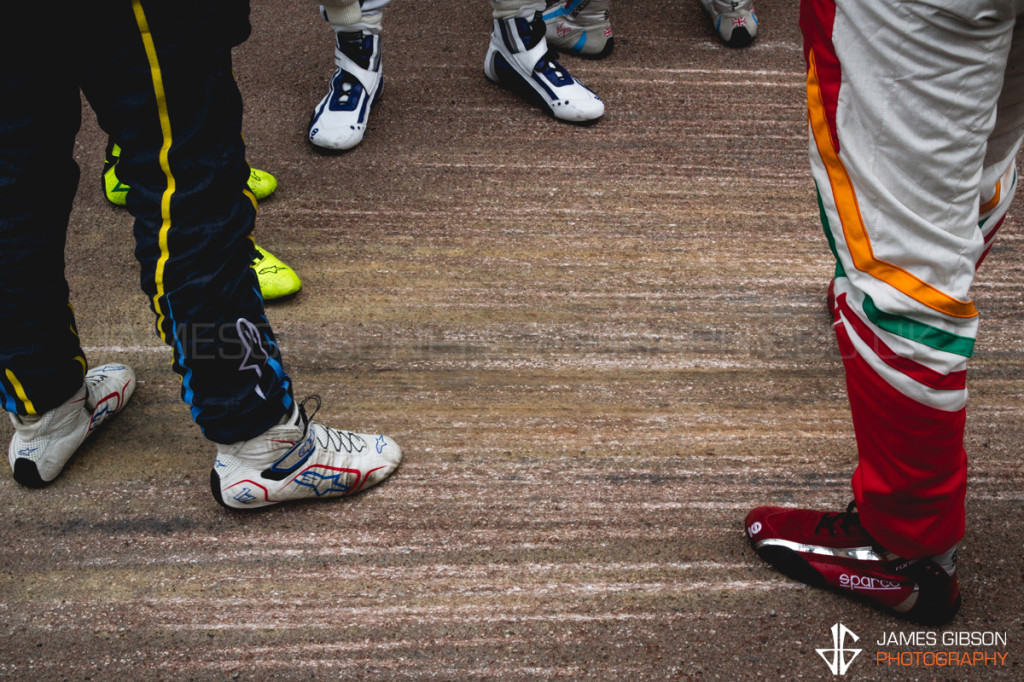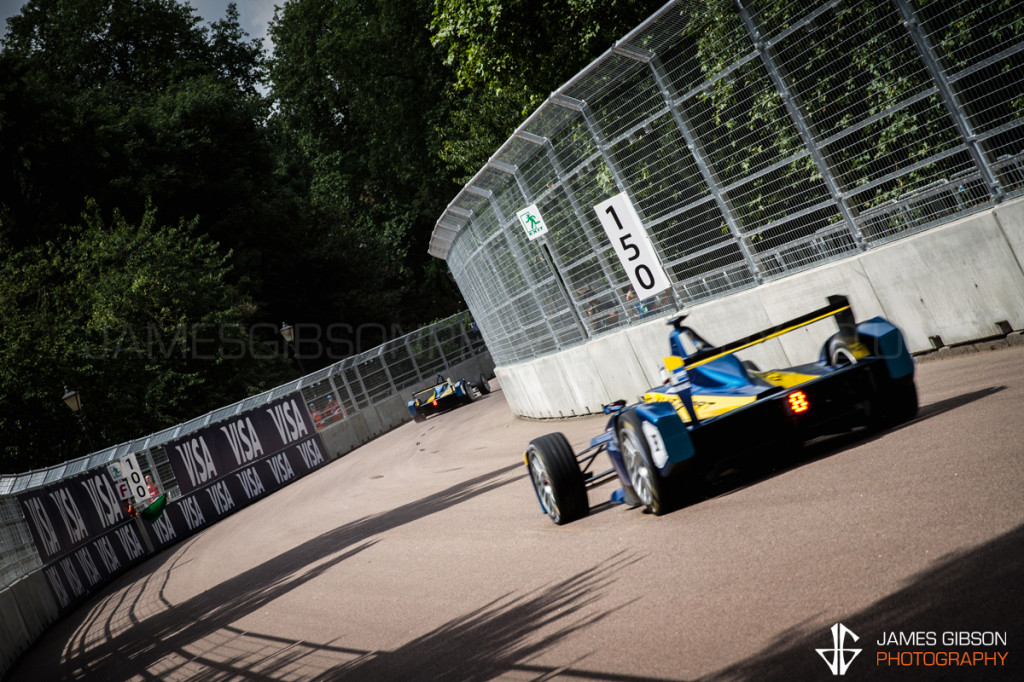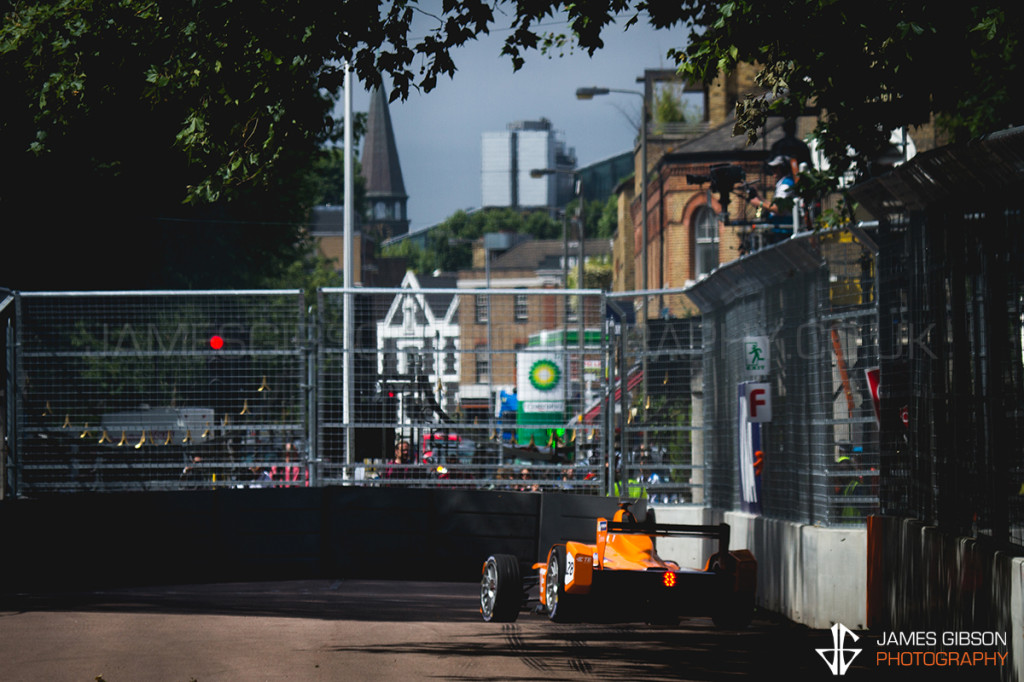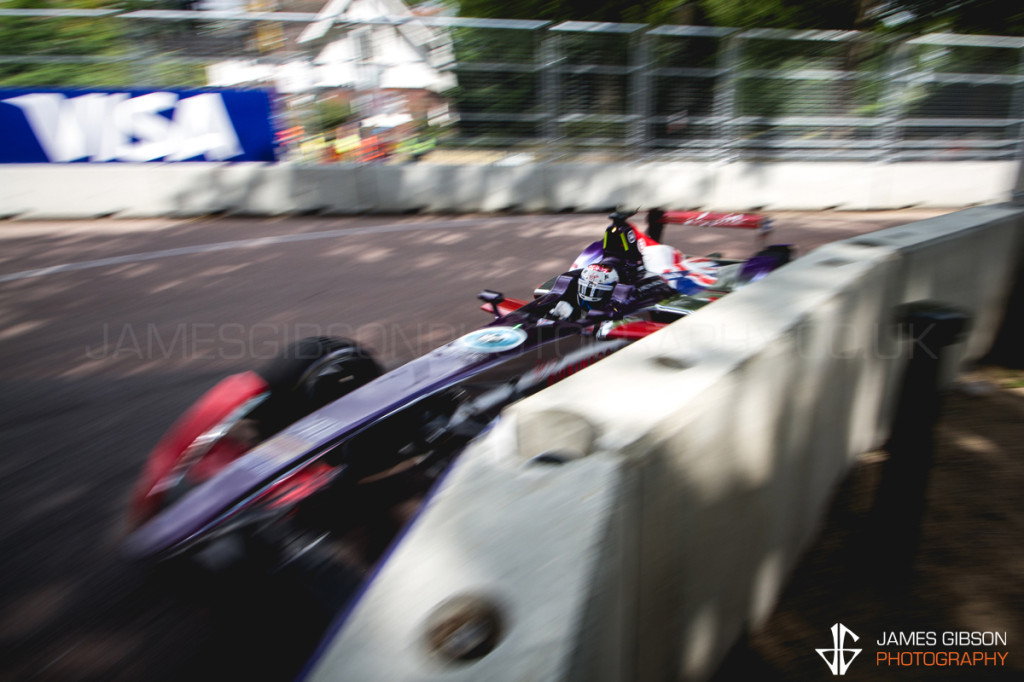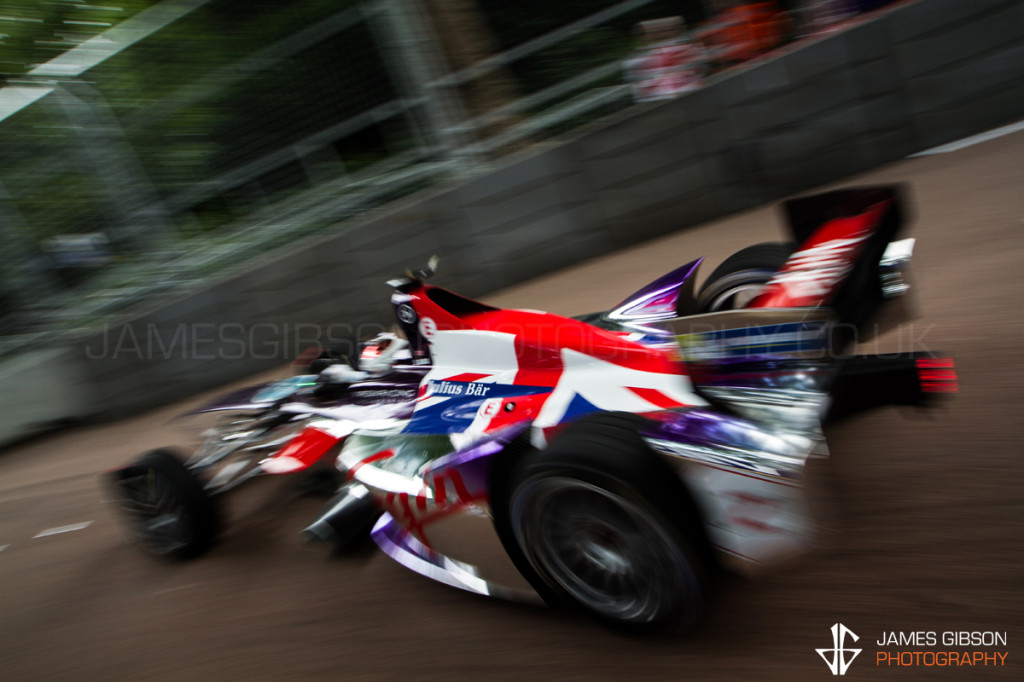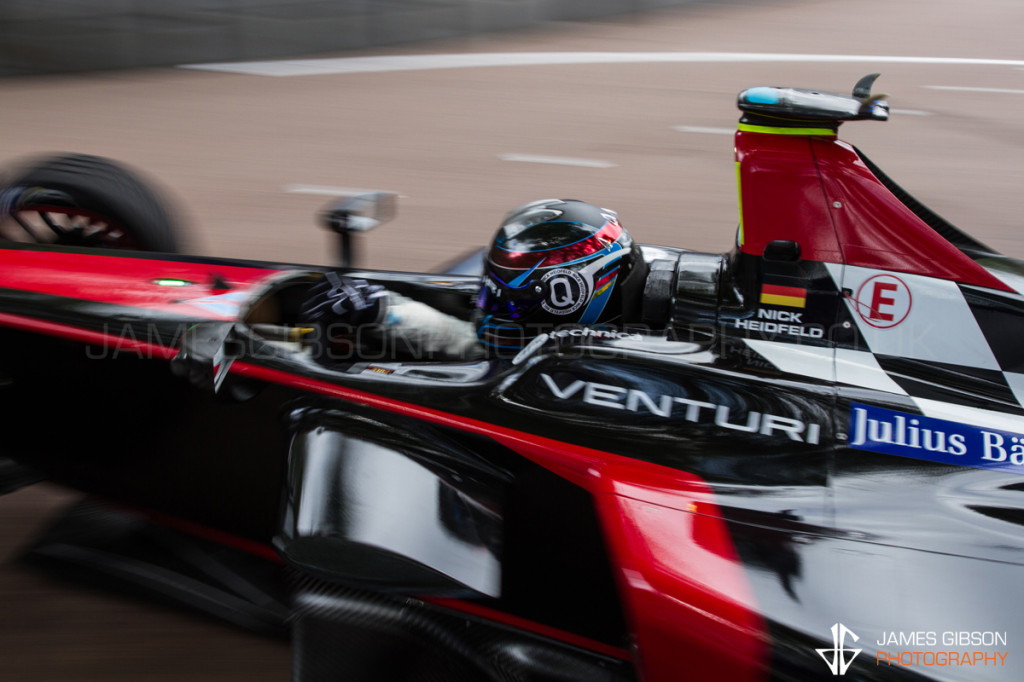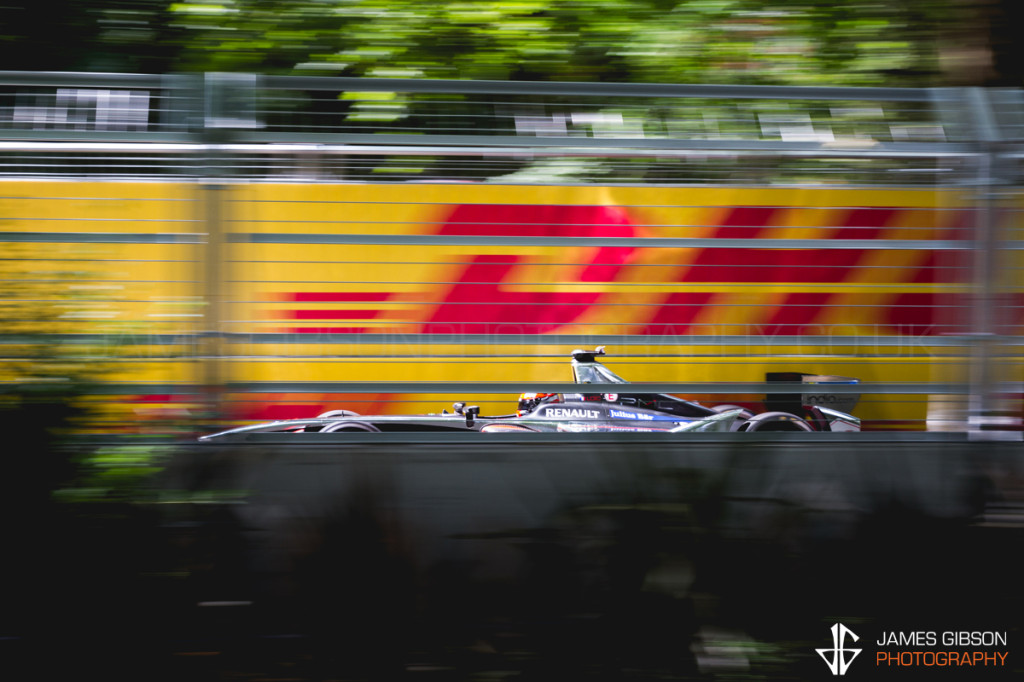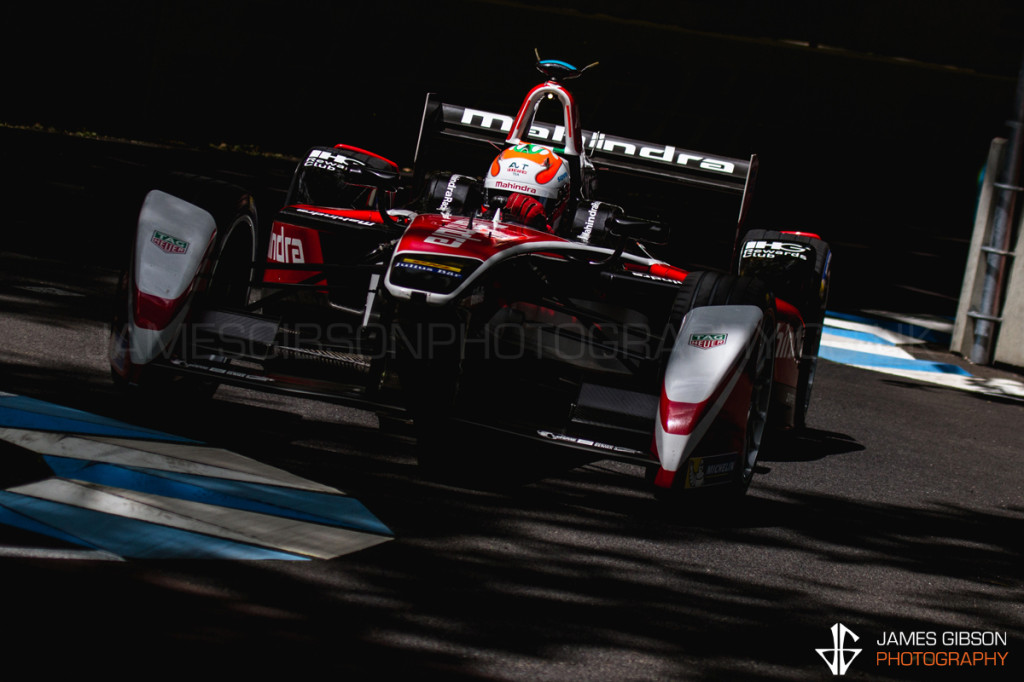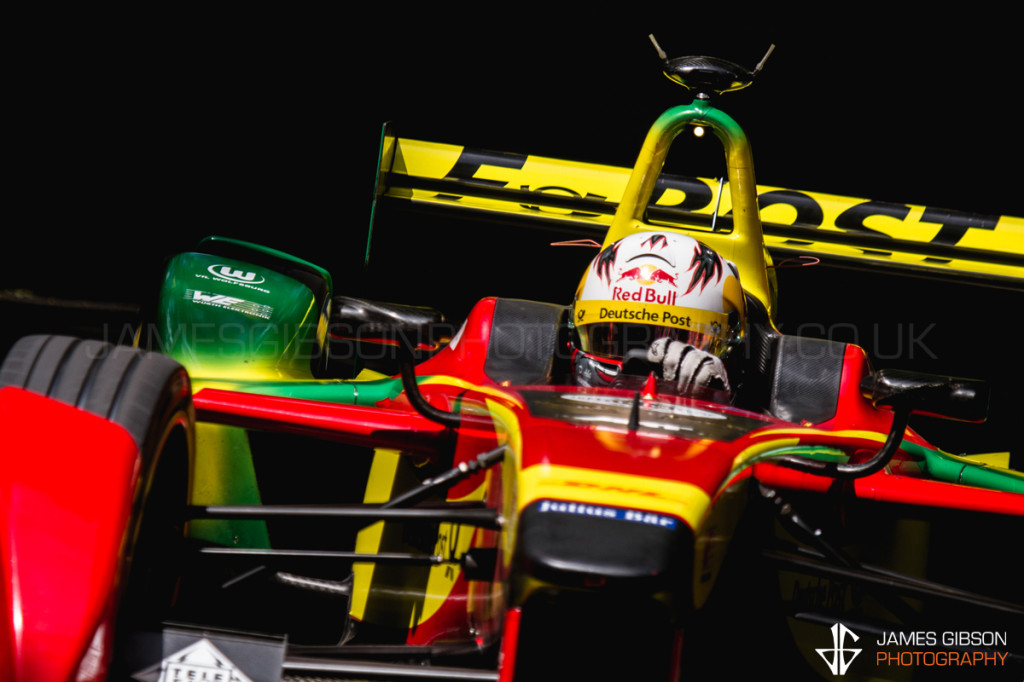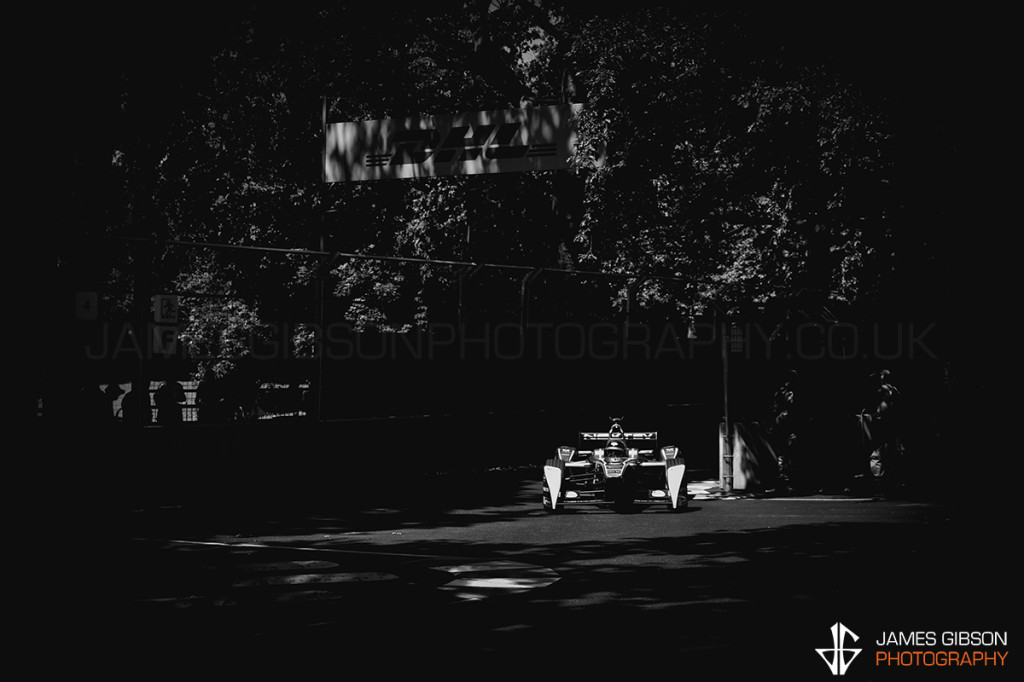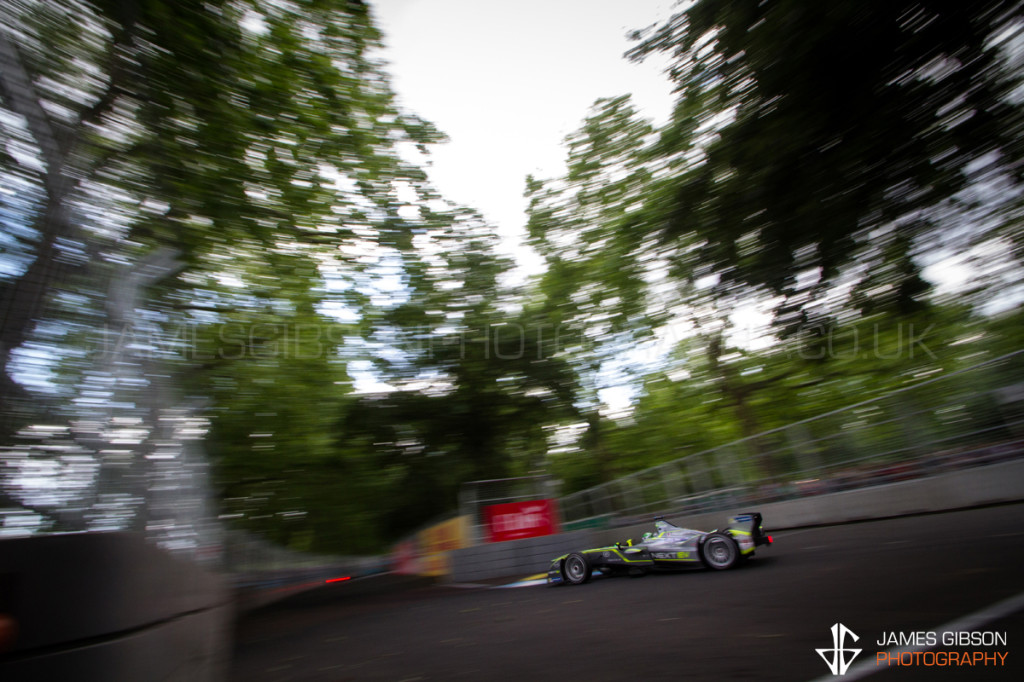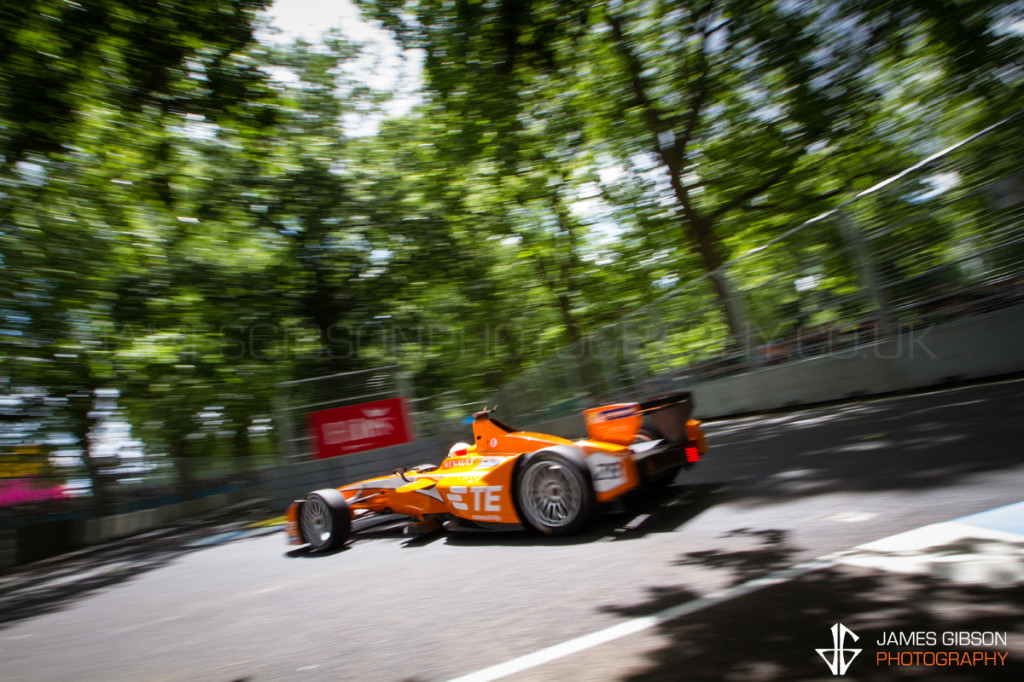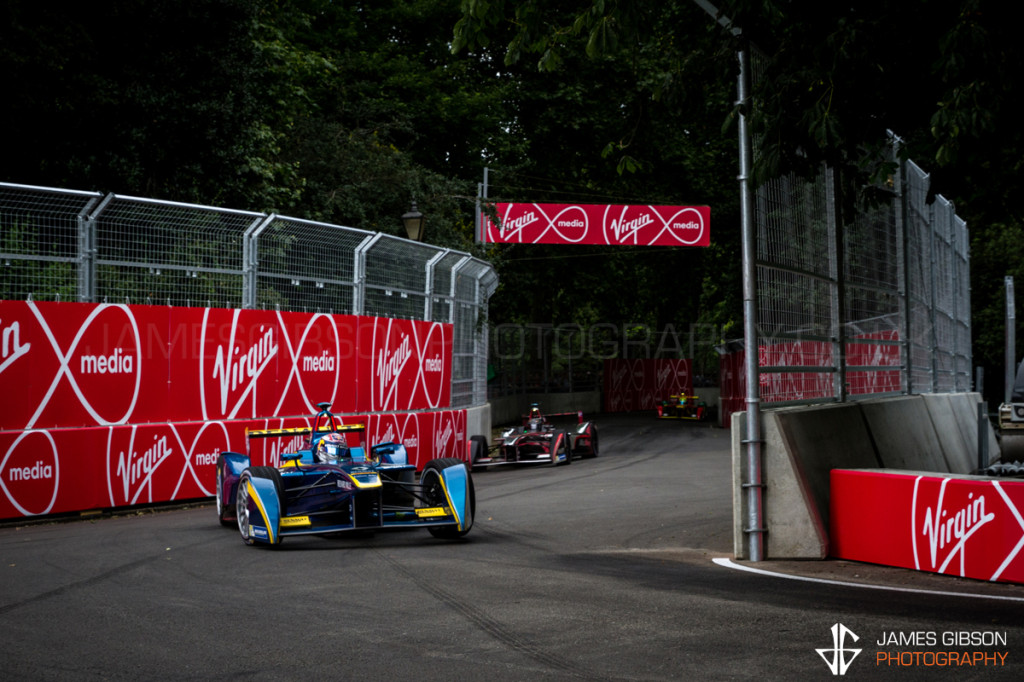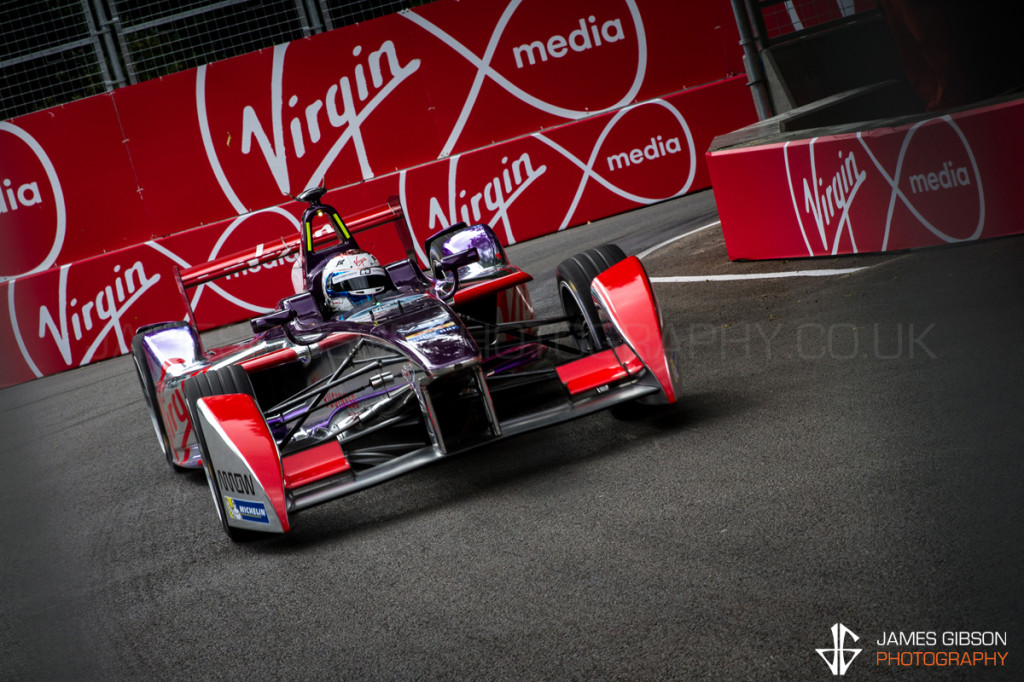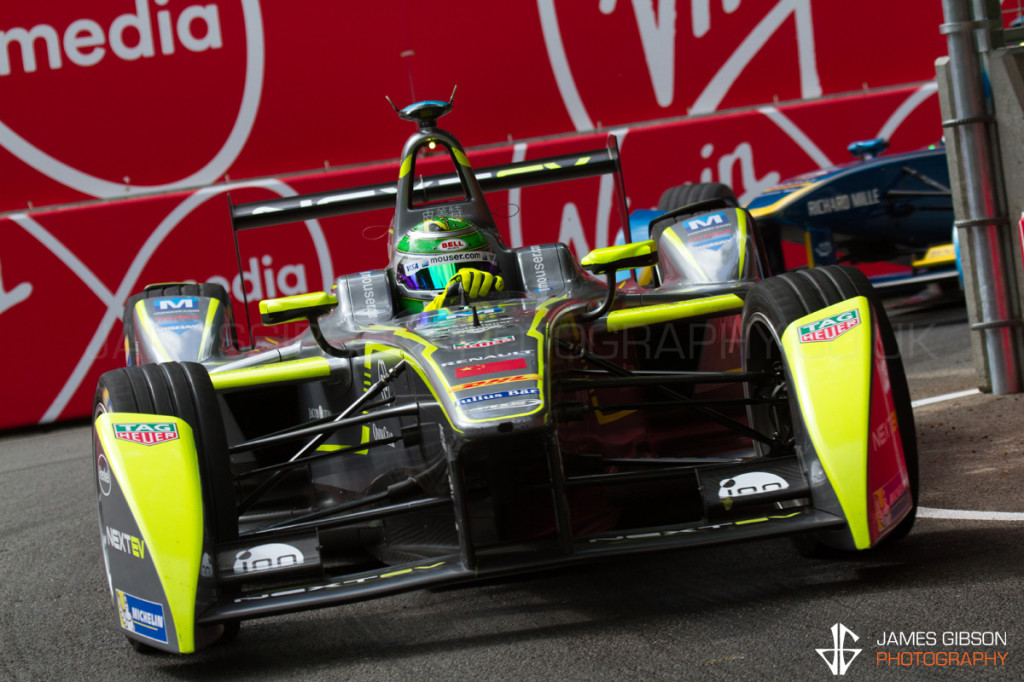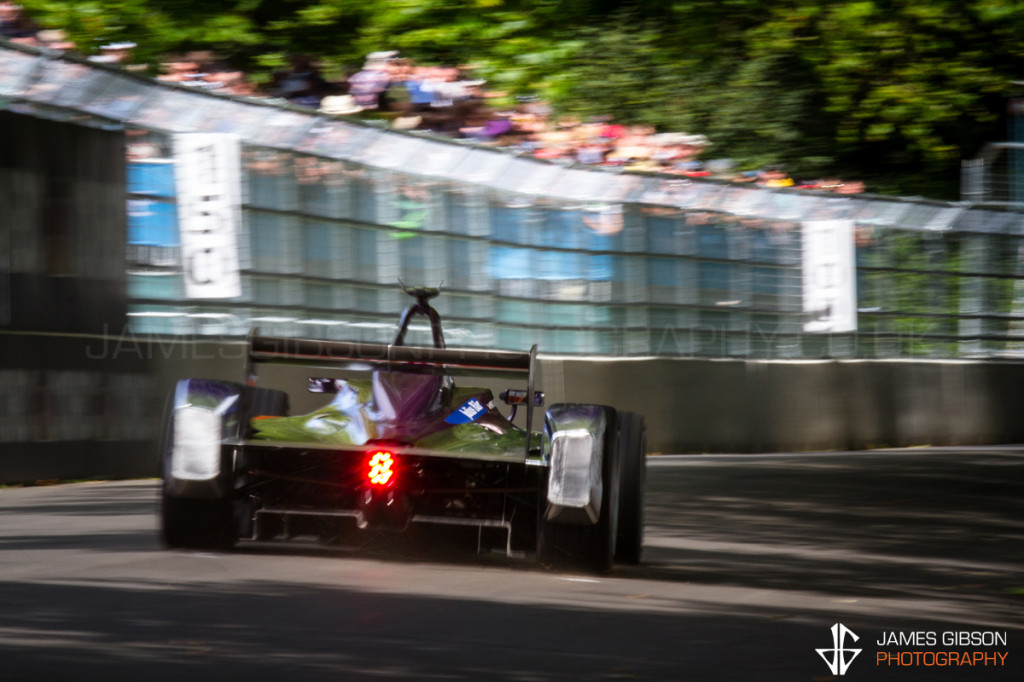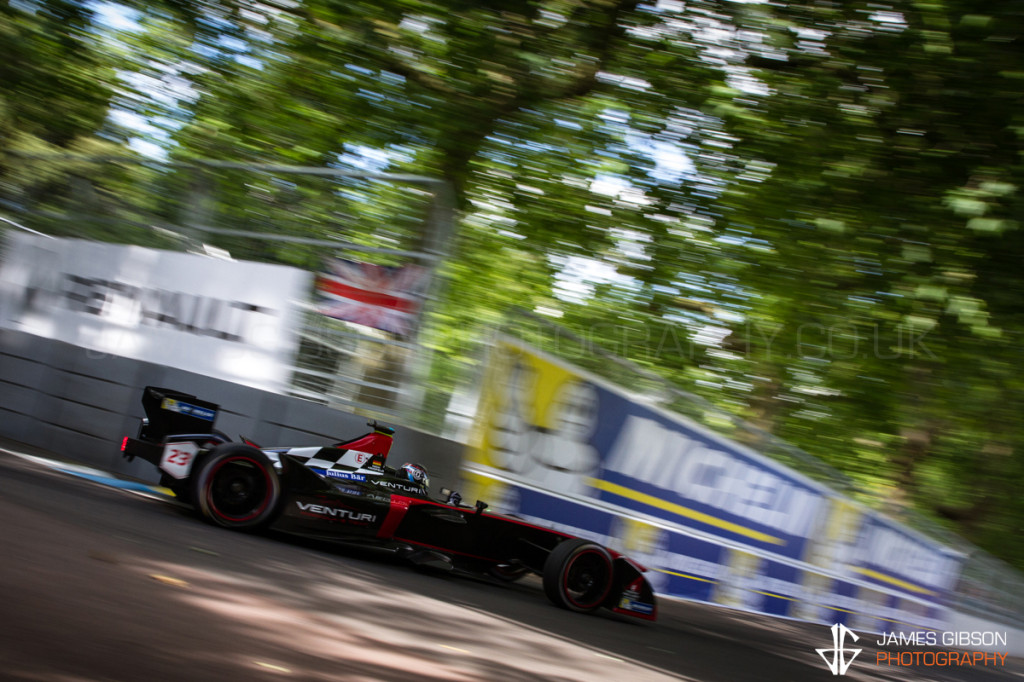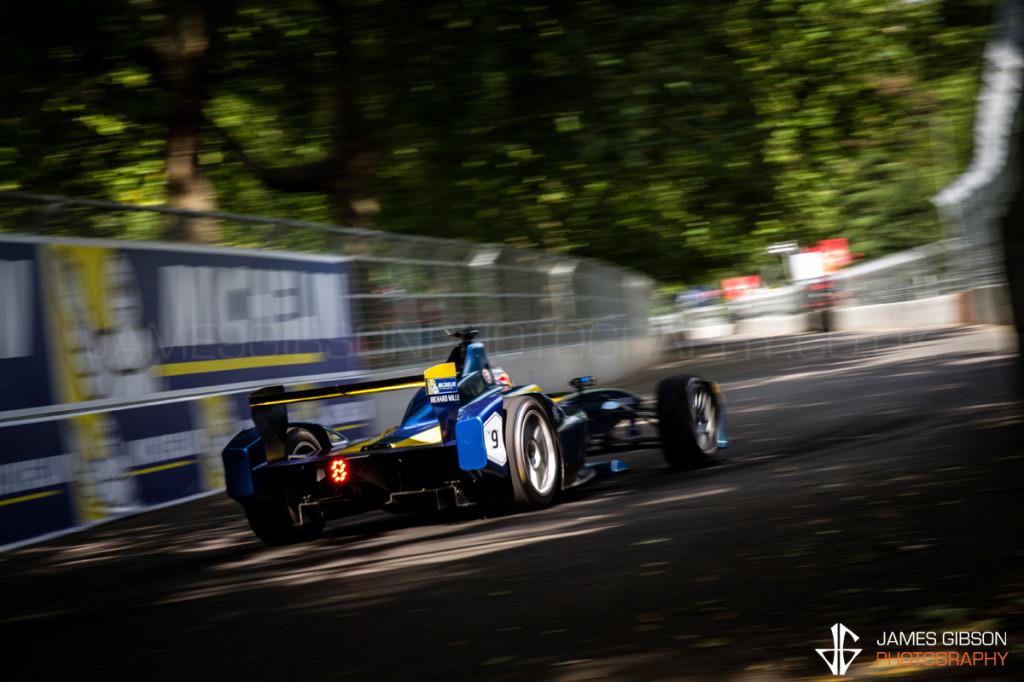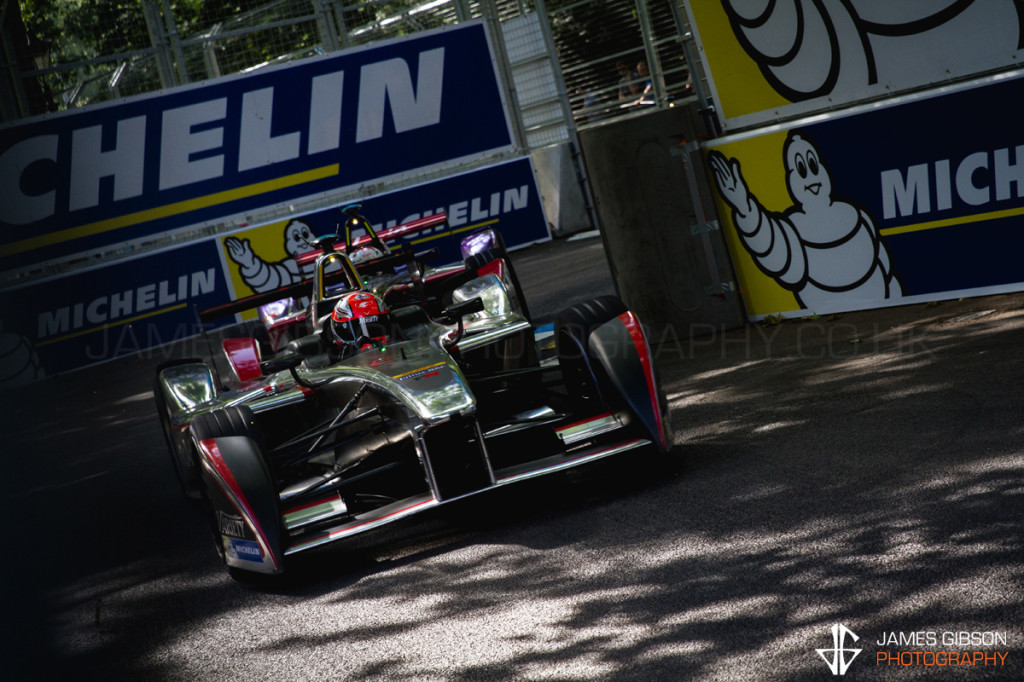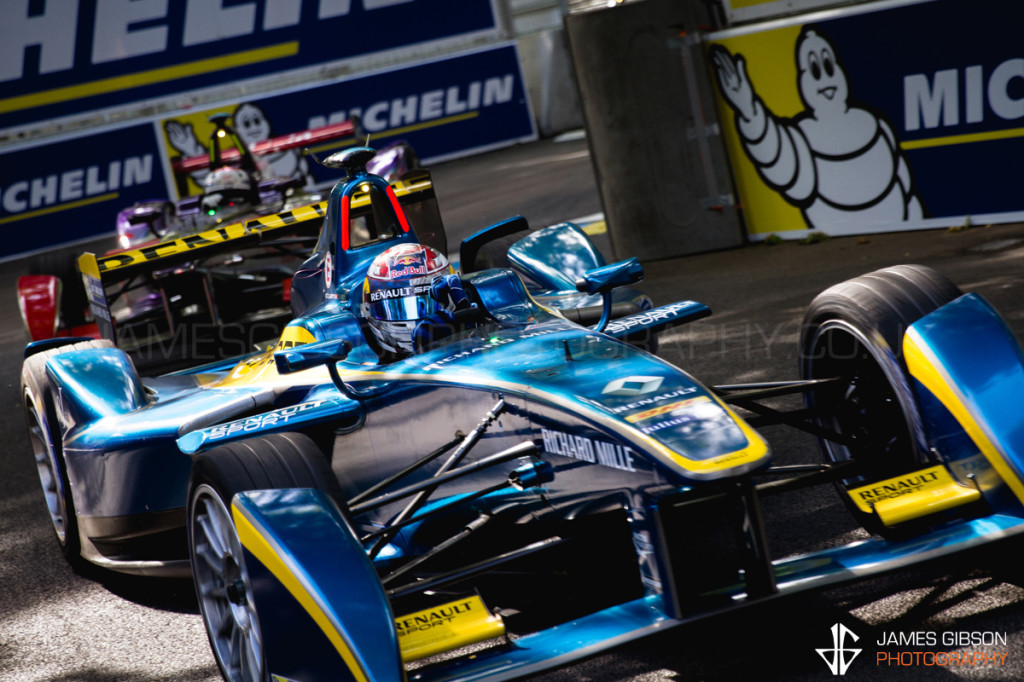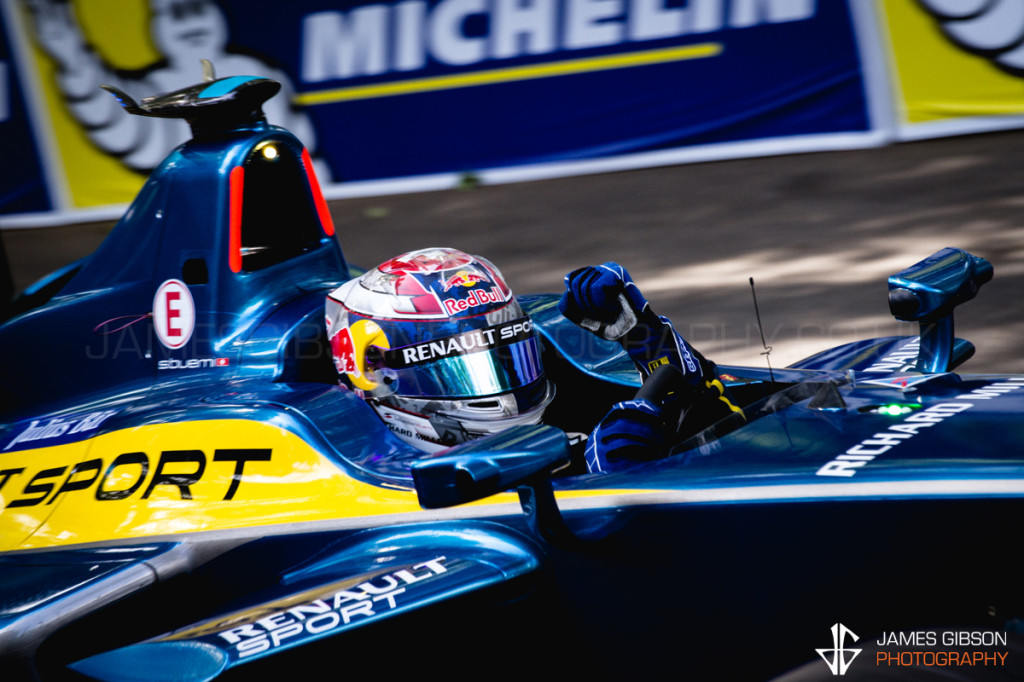 SUNDAY – Round 11