Due for worldwide release in September (2019), Rapid Response is a documentary film charting the development of safety in America's top level of motor racing since the 1960's. The film is based on the memoirs of Dr. Stephen Olvey who, together with his team helped develop and implement safety measures within the sport at a time when such matters were seemingly the lowest of priorities. His continued work over 30 years transformed the sport from one of the most dangerous, seeing fatalities and severe injuries with shocking regularity, to one of the safest, where drivers can survive horrific high-energy accidents with little to no injury.
I was commissioned to provide artwork and subsequent poster design for the film release; a design that would also be reworked for the 2nd edition cover of Dr Olvey's memoirs in book form.
One of Dr Olvey's key introductions was a dedicated safety crew that would tour with the series and respond to the scene of an accident, usually whilst the accident was still in progress. This idea of securing the driver within the quickest time possible was a key development and an idea that remains in place in Indycar racing today. As such, the artwork I created concentrates on the safety team responding to an accident.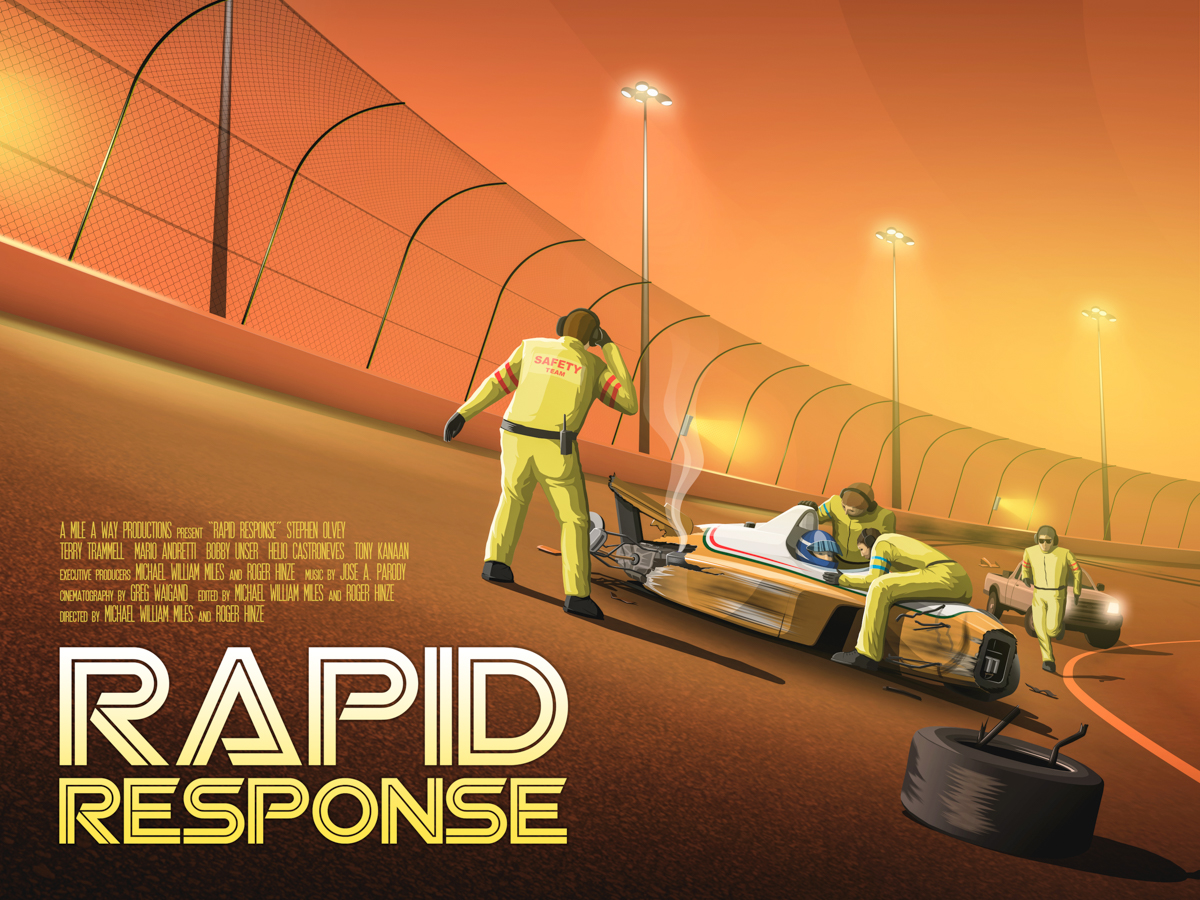 U.K. Poster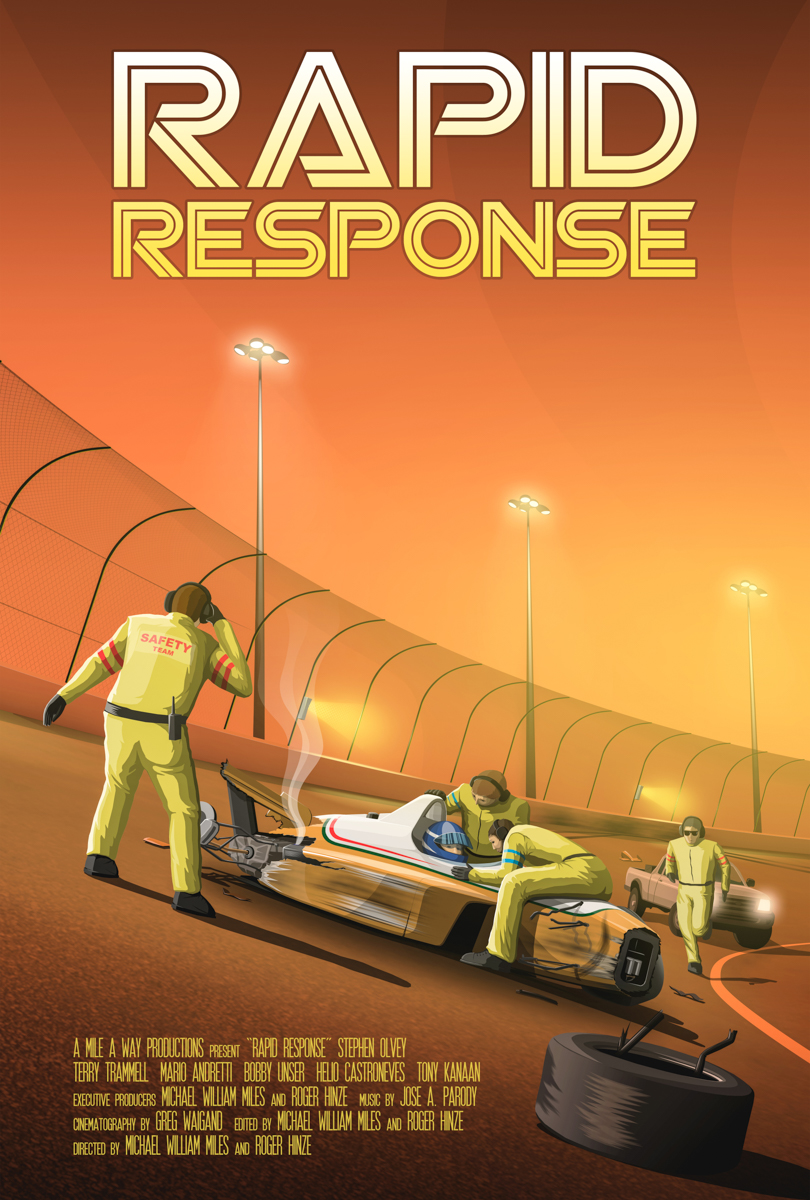 U.S. Poster